Electric car start-up Rivian has revealed its second model, the R1S. The seven-seat SUV follows the reveal earlier this week of the R1T pick-up truck, with models due for a public debut at the LA motor show.
Rivian is hoping to have the kind of impact Tesla has made in shaking up the established automotive set and believes it has found a niche with the creation of go-anywhere electric vehicles.
The R1T and R1S, the first and second in a series of models eventually planned, are built on a bespoke electric 'skateboard' chassis, that's modular and can be used on all different types and sizes of vehicles. The initial pair are closely related, the chief difference being a slightly shorter wheelbase in the R1S. The R1S is 5040mm long, making it Range Rover-sized, while the 5465mm-long R1-T is marginally longer than the Mercedes-Benz X-Class.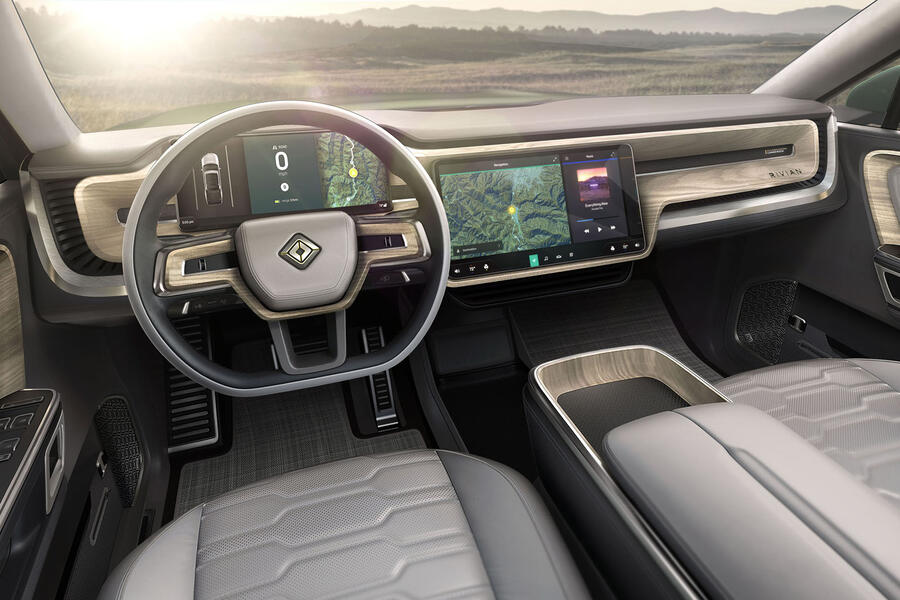 In both cars the lithium-ion battery pack is mounted in the floor, and in the in the R1T is good for a 230-mile range in its standard 105kWh capacity, 300-mile range in a 130kWh capacity, or up to 400 miles with the 180kWh 'mega pack'. In the R1S, the same battery packs are offered with figures of 240, 310 and 420 miles respectively.