The Audi Audi A5 Cabriolet has been revealed prior to making its official public debut at the Los Angeles motor show on 14 November.
Due to reach the UK in March 2017, the four-seater A5 adopts the same platform as its fixed roof sibling, the recently introduced A5 Coupé. With increased use of hot-formed high-strength steel, the so-called MLB Evolution structure is claimed to provide a significant improvement in overall rigidity compared to the earlier platform, providing the new A5 Cabriolet with more agile handling and greater levels of comfort than before.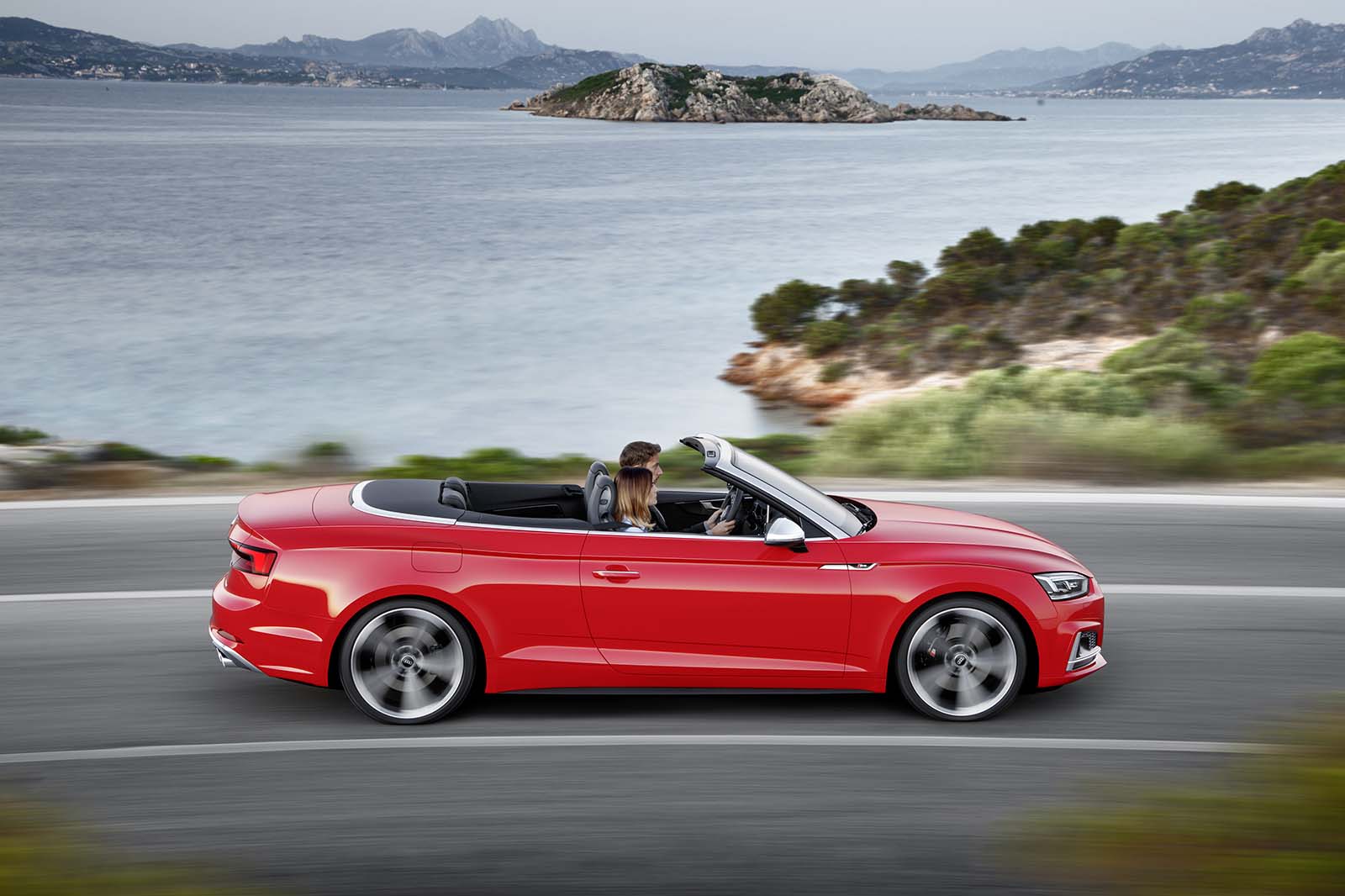 Sharing its exterior styling with A5 Coupé, the A5 Cabriolet also features a newly developed roof with one-touch automatic operation. It opens in a claimed 15sec and closes again in 18sec at speeds up to 31mph. A new manufacturing process is said to endow the multi-layered structure with vastly improved aeroacoustic properties in a development claimed to reduce interior noise levels at motorway speeds.
With a length of 4673mm, the new A5 Cabriolet is 47mm longer than its predecessor. Its wheelbase is extended by 14mm over the old A5 Cabriolet's 2795mm. This has led to an 18mm increase in rear-seat knee room. It also contributes to an improvement in interior packaging that has helped liberate an extra 60 litres of boot space when the roof is closed at 380 litres. Aiding storage of longer items is a standard 50/50 split-fold rear seat.
We've recently driven the Audi S5 Sportback - here's what we thought
Among the standard features for the new Audi is an automatically opening bootlid. It's operated either via the remote button on the key fob or a button on the driver's door. Alternatively, buyers can optional the new A5 Cabriolet with a gesture control function that opens the boot lid when a sensor detects the movement of your foot underneath the rear bumper when the car is stationary.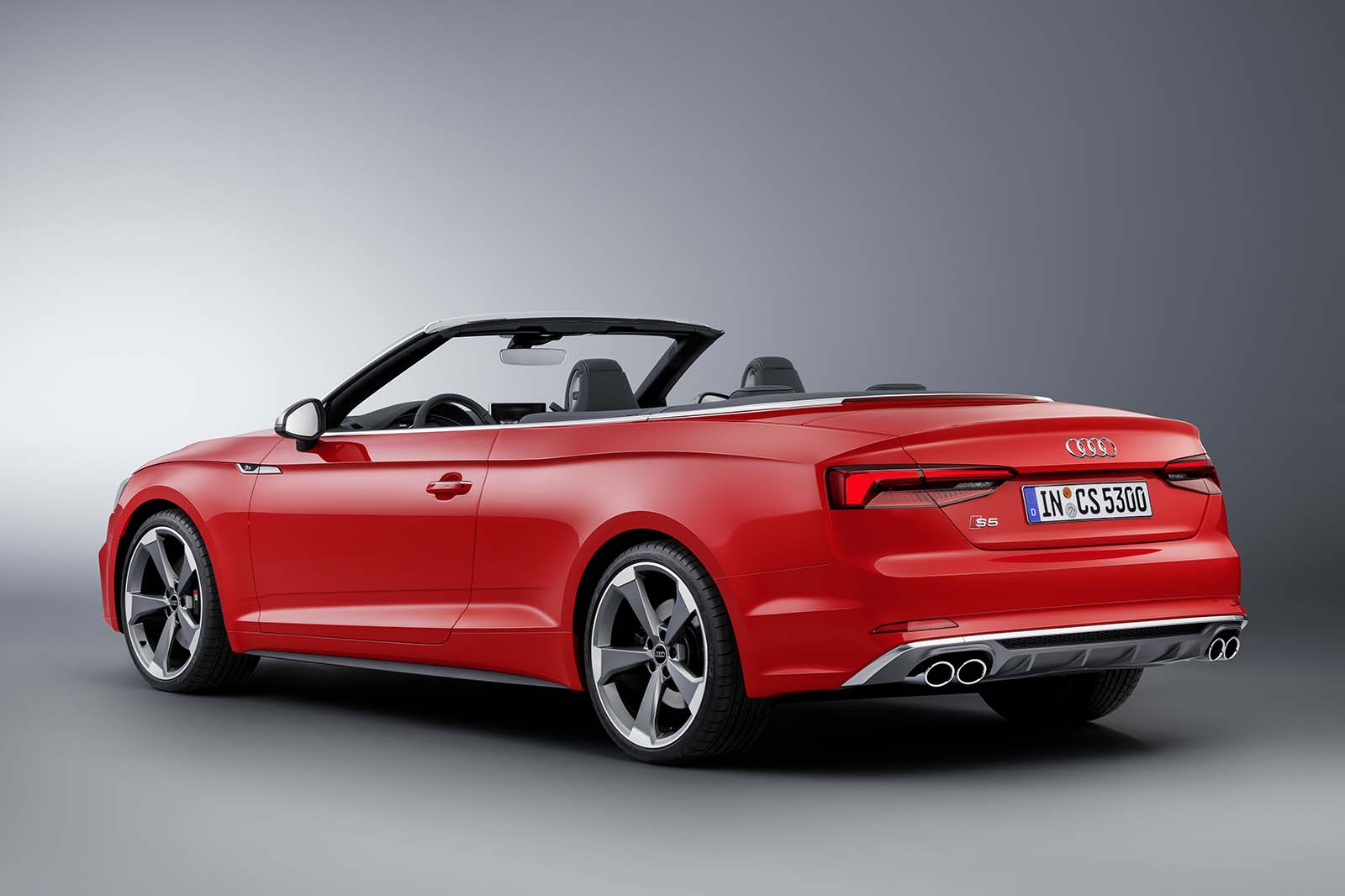 Torsional rigidity up 40% over predecessor
Audi claims the body of its latest open top model is the stiffest in its class, with torsional rigidity up by 40% over the old A5 Cabriolet. Among the measures brought to the structure to offset the lack of a fixed roof structure are reinforced sills and additional strengthening within the bulkheads. Safety is also enhanced by the inclusion of rollover beams that deploy from behind the cabin in the event of the car rolling over, as well as head-thorax side airbags within the door linings.
Despite its added body stiffness, Audi says the new A5 Cabriolet is also the lightest car in its segment, with the front-wheel drive A5 Cabriolet 2.0 TDI claimed boast a 40kg reduction in kerb weight over its direct predecessor at 1690kg.