Lotus has revealed two one-off special editions of its Exige at the Goodwood Festival of Speed that celebrate vintage Formula 1 wins.
The Exige Type 49 (red) and Exige Type 79 (black), as they are called, inherit their names from two respective Grand Prix cars and wear classic liveries dedicated to them. They are both based on the Exige Cup.
Inspiration for the first car comes from the Type 49 racer, which was driven by Graham Hill to win both the Drivers' and Constructors' World Championship 50 years ago. It's painted in iconic red and goldleaf colours as a nod to that success.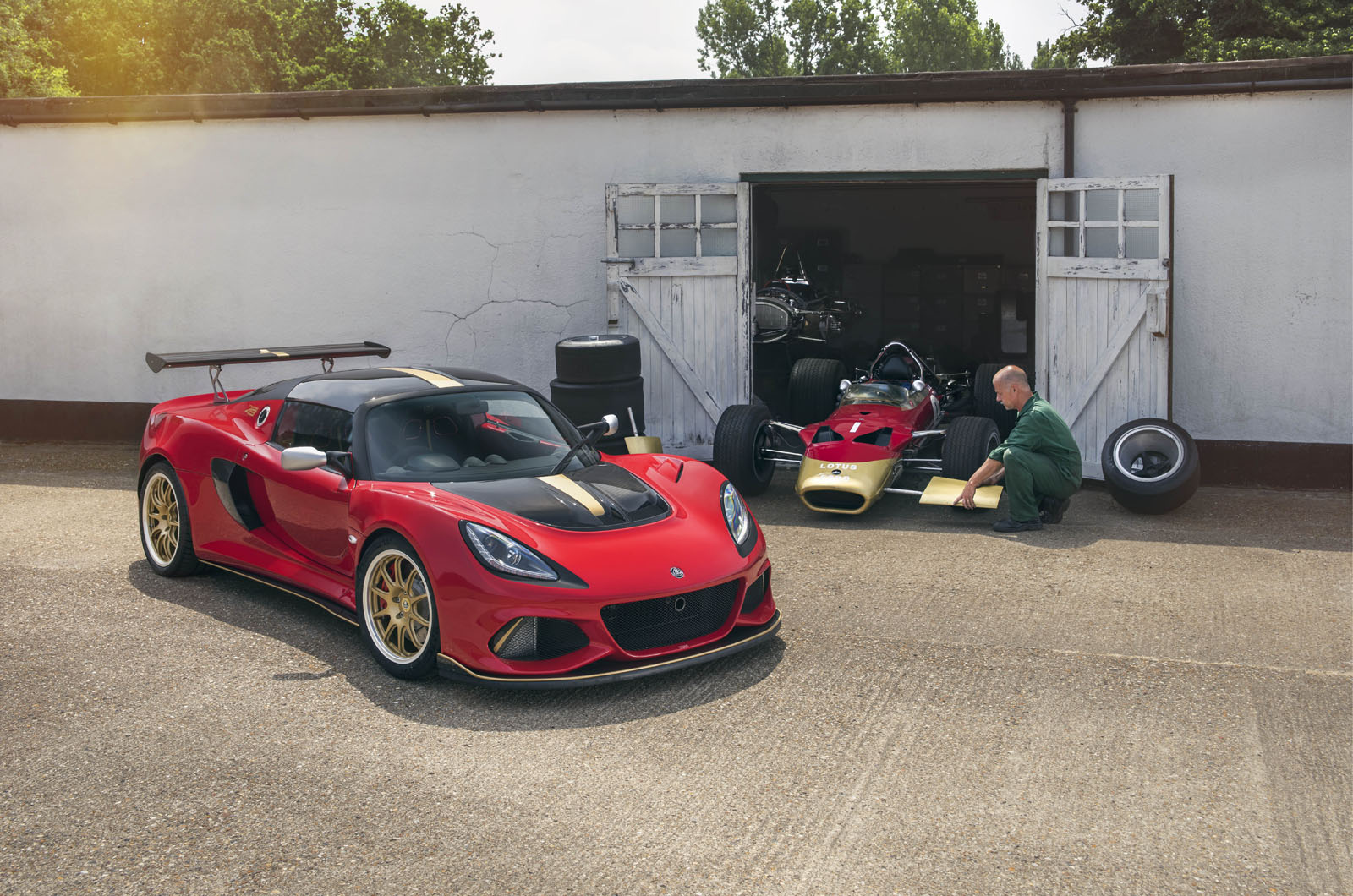 The second car is inspired by the Type 79 single-seater that also won both F1 titles with Mario Andretti at the helm some 40 years back.
Both Exige models use the most powerful variant of Lotus's 3.5-litre supercharged V6 engine, which offers 424bhp and 325lb ft and can propel the cars to 62mph in 3.3sec.
Lotus SUV to use Volvo underpinnings and have class-leading handling
They weigh just 1056kg in their lightest specification, thanks in part to the extensive use of carbonfibre in their bodywork. Their aerodynamic features are able to produce 220kg of downforce.