The Aston Martin DB11 has made its world dynamic debut at the Goodwood Festival of Speed. The public demonstration marked the first time the public has been able to hear Aston's new twin-turbocharged 5.2-litre V12 in action.
The 600bhp sports car has been driven up the famous hillclimb by Aston Martin president and CEO Andy Palmer. The company boss has been charged with demonstrating what the first turbocharged V12 Aston Martin sounds like at speed.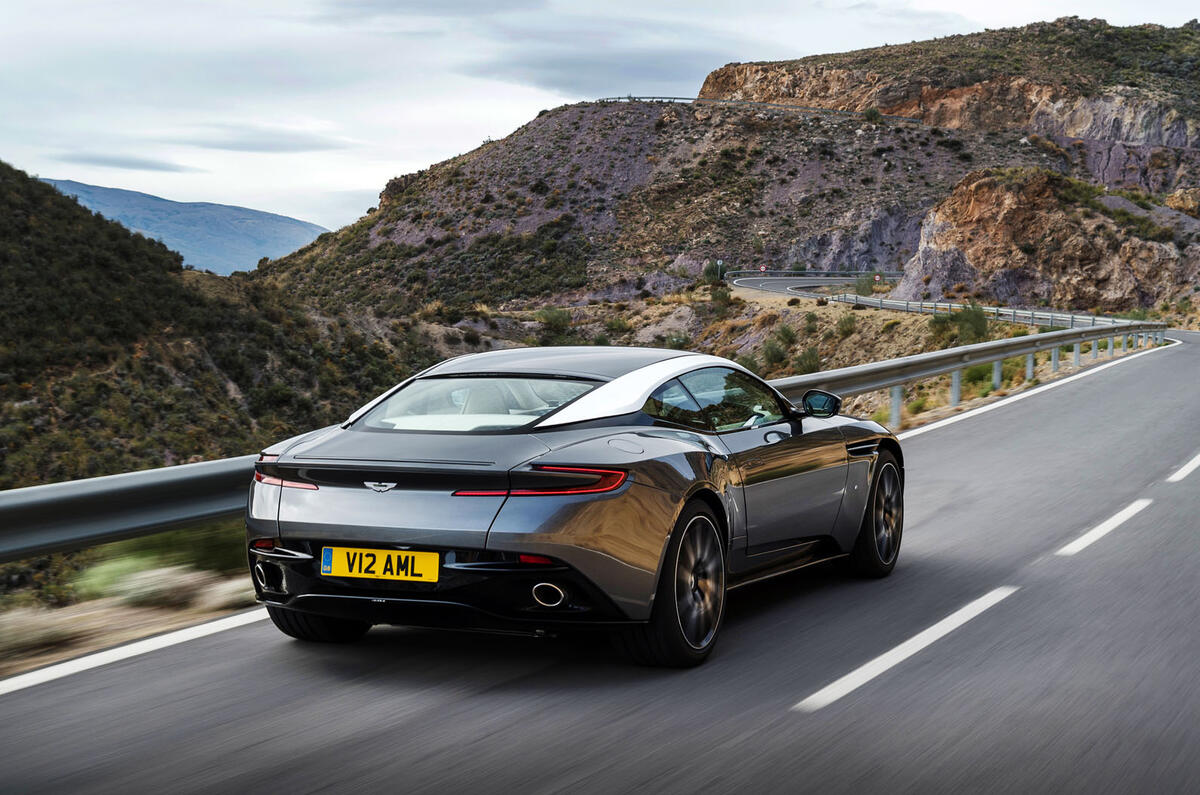 "The Goodwood Festival of Speed is one of the best events of the summer season and Lord March's beautiful estate has become a place of pilgrimage for car enthusiasts," said Palmer ahead of the event. "Being the first person to drive the new DB11 up the famous hillclimb at Goodwood is a great honour on behalf of all our employees."
Joining the DB11 at Goodwood is the 820bhp Vulcan. The track-only hypercar uses a 7.0-litre naturally aspirated V12 and benefits from downforce-producing bodywork. It's expected to reach more than 100mph on the fastest points of the course.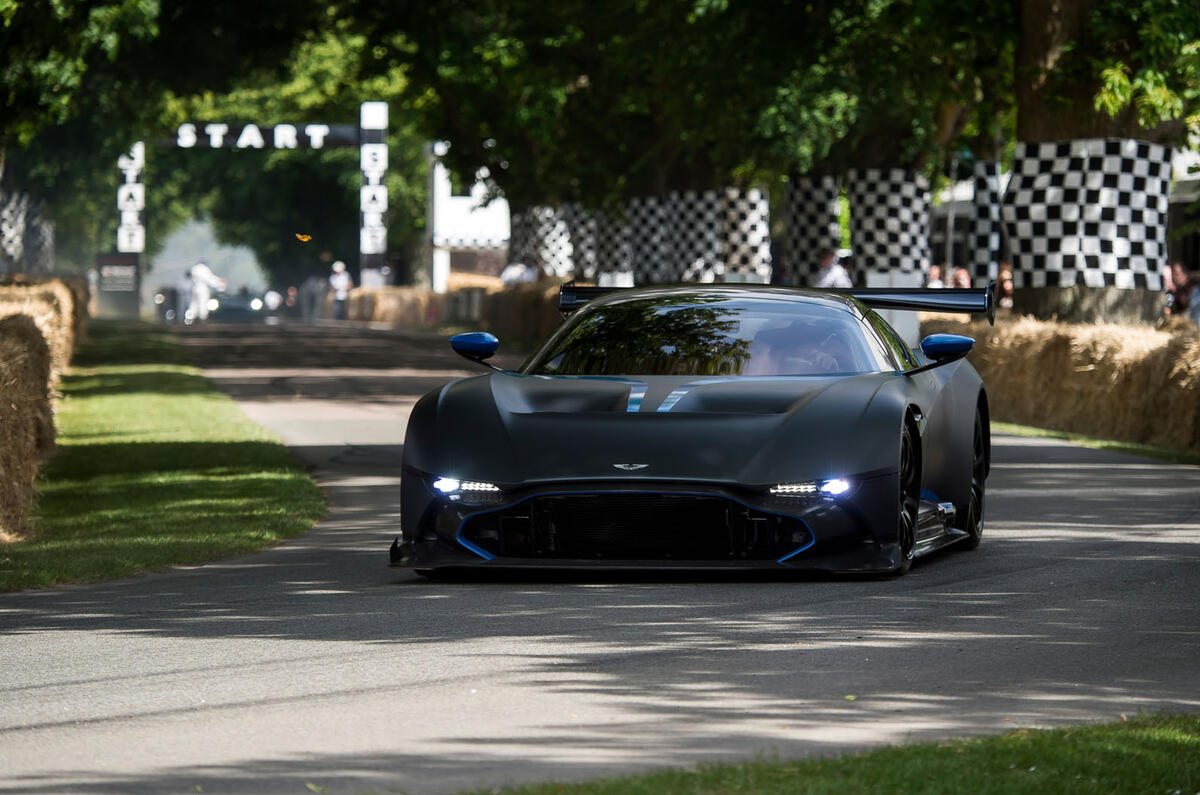 The Vulcan made its world debut at Goodwood last year, but since then Aston Martin has worked with development and racing driver Darren Turner to fine-tune its settings.