Singer Vehicle Design has collaborated with Williams Advanced Engineering to produce a 500bhp 964 Porsche Porsche 911 that benefits from Formula 1 technology with a completely bespoke powertrain and lightweight body.
On show at the Goodwood Festival of Speed, this 'reimagined' 911, produced as part of California-based Singer's Dynamics and Lightweighting Study (DLS), has a full carbonfibre body and enhanced torsional stiffness that's possible thanks to a full weight-down study by Williams.
Described as the "most advanced air-cooled 911 in the world", the car uses a bored-out version of the 964's 3.6-lite flat six, now of 4.0 litres, and which has been shifted forward to improve the car's weight distribution. The motor, co-developed by Williams and Porsche engineering legend Hans Mezger, has titanium valves and produces its peak power when spinning at 9000rpm. It features lightweight components made from magnesium, an optimised lubricating system and F1-inspired fuel injectors.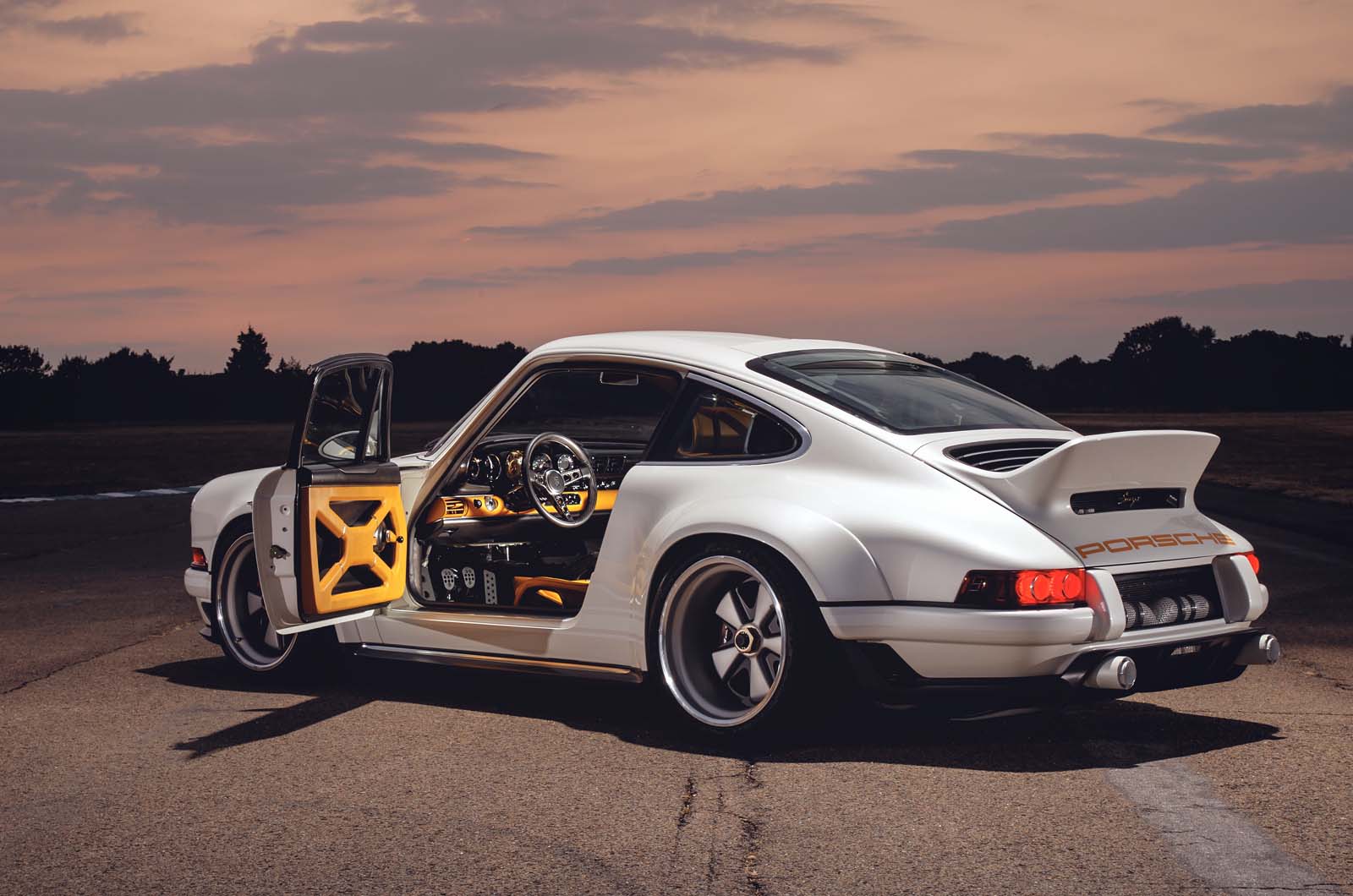 Drive is sent to the rear wheels via a unique six-speed manual gearbox that has magnesium casings and hollow shafts to further reduce the powertrain's rotating mass. The gearlever is raised and has an exposed titanium and magnesium linkage, while shift lights are integrated into the tachometer.
The powertrain is supported by anti-lock braking system, traction control and electronic stability control technology produced for the DLS by Bosch, enabling switchable driving modes, including one that turns all electronic assistance off.
The car uses lightweight multilink and double wishbone front suspension, while the rear features an aluminium trailing arm that features an integrated brake cooling set-up. Damping is handled by bespoke shock absorbers that have remote reservoirs.