Subaru has revealed a new Viziv Adrenaline Concept crossover that showcases the firm's 'bolder' design language at the Geneva motor show - and shows the likely styling of the next-generation XV. 
The rugged-looking machine is the latest in the firm's line of Viziv ('vision for innovation') concepts, which date back to 2013. Unlike some concepts, the Viziv models do not generally preview specific future Subaru production cars, but instead are used by the firm to explore future concepts or trends.
The Viziv Adrenaline is used to showcase the latest development of Subaru's 'Dynamic x Solid' design language, which the brand says is evolving to become bolder.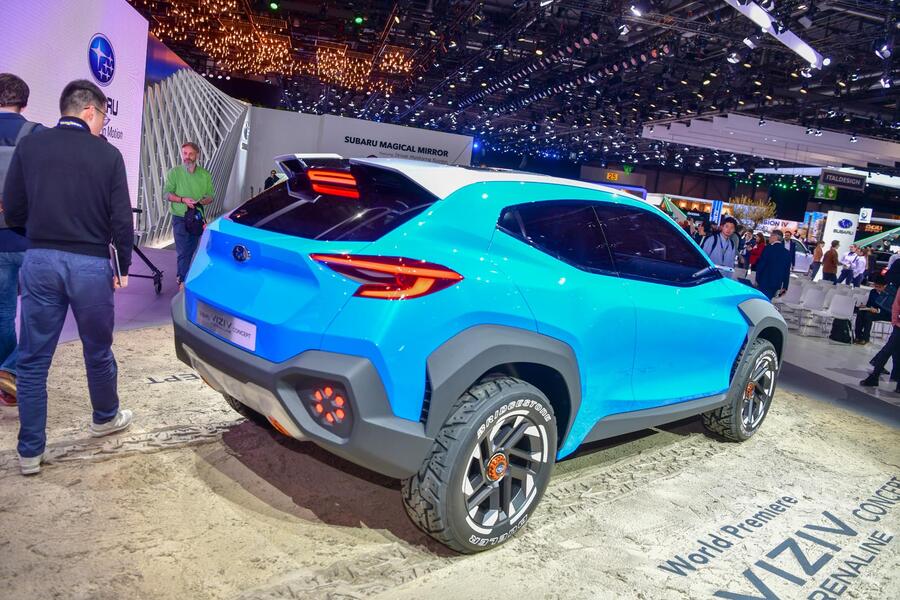 Subaru says the goal of its new design is to better define and highlight the characteristics of the company's rugged, off-road-focused vehicles. But the concept's crossover design is similar to the VX SUV (the Crosstrek in the US), and it is likely the next version of that will include several of the Viziv Adrenaline's design points.