Subaru will bolster its future WRX range with a hot estate model that takes influence from its latest concept, the striking Viziv Tourer.
As a spiritual successor to the last big-booted WRX, the Impreza estate that was discontinued in 2007, it could arrive on roads by 2020.
On display at the Geneva motor show, the three-door concept is a sibling to the saloon Viziv concept of 2017 and so inherits that model's angular exterior design. There are sharp lines, squared-off wheel surrounds and a pinched tailgate to emphasise the car's sporting credentials. At 4775mm long, it's slightly lengthier than the Viziv saloon but with less blistered arches it's also 20mm narrower.
A Subaru spokesman has previously hinted to Autocar that the production WRX models that follow these Viziv concepts will retain the majority of their eye-catching design features. Their dimensions should also remain largely unchanged, with both being built on Subaru's latest Global Platform, which was first introduced on the current Impreza and brings vast improvements in structural rigidity and refinement.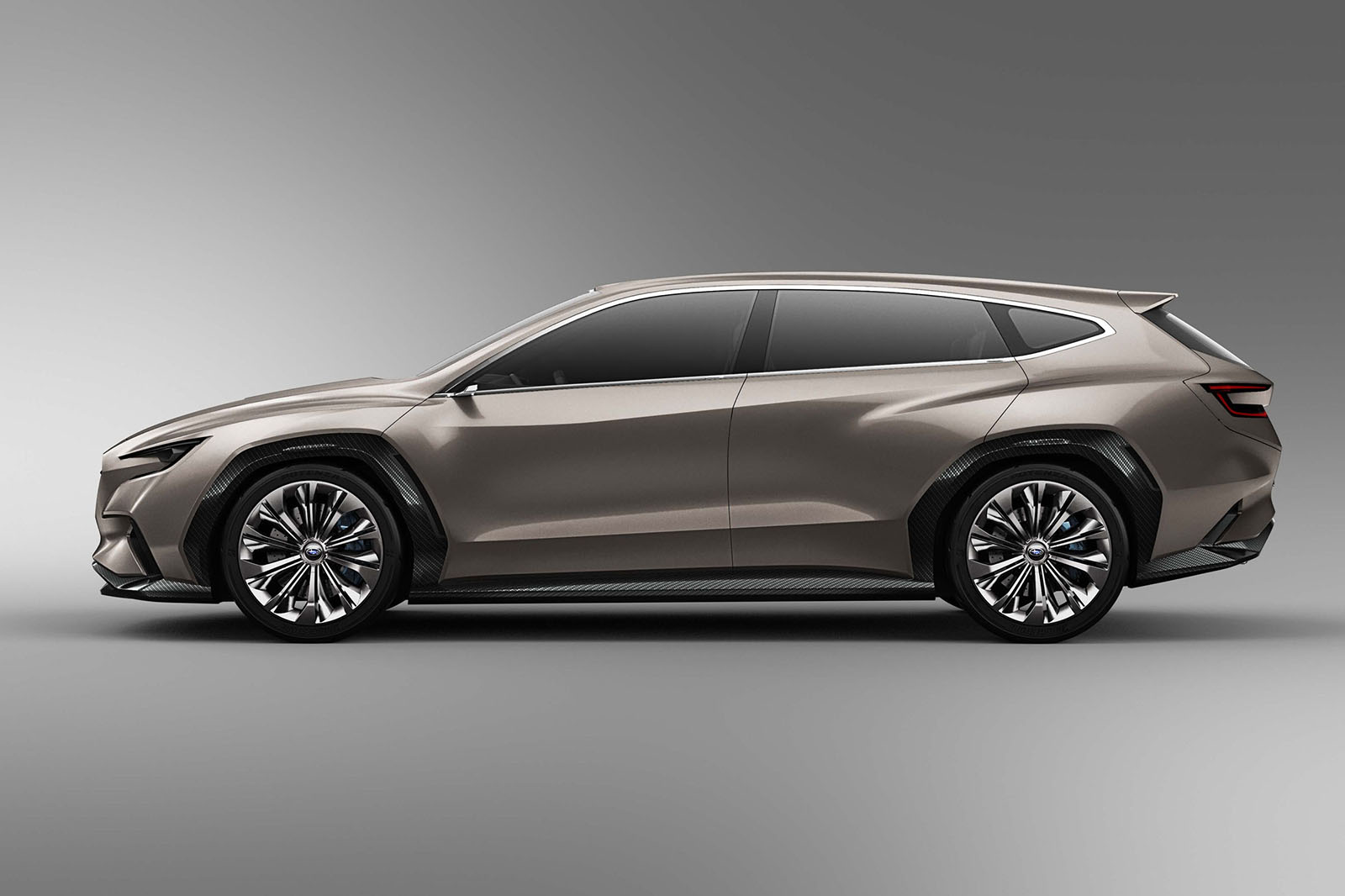 The platform has been developed to accept boxer engines and symmetrical all-wheel drive, two features the brand is famous for thanks to its illustrious past in world rallying. Top-end variants of the WRX, previewed by the Viziv Performance STI concept of last year, will likely get turbocharged boxer engines along with electric assistance to offer supercar-aping straight-line performance, continuing a trend set by the Impreza performance models of the 1990s and 2000s.
However, other versions of the WRX family could use more conventional inline four-cylinder engines, as hinted to Autocar by Subaru design chief Mamoru Ishii late last year. He suggested boxer engines were not essential ingredients for many Subaru customers, while also hinting that electrification would be important to help cut emissions.