Subaru will bolster its future WRX range with a hot estate model that takes influence from its latest concept, the striking Viziv Tourer.
As a spiritual successor to the last big-booted WRX, the Impreza estate that was discontinued in 2007, it could arrive on roads by 2020.
The platform has been developed to accept boxer engines and symmetrical all-wheel drive, two features the brand is famous for thanks to its illustrious past in world rallying. Top-end variants of the WRX, previewed by the Viziv Performance STI concept of last year, will likely get turbocharged boxer engines along with electric assistance to offer supercar-aping straight-line performance, continuing a trend set by the Impreza performance models of the 1990s and 2000s.
However, other versions of the WRX family could use more conventional inline four-cylinder engines, as hinted to Autocar by Subaru design chief Mamoru Ishii late last year. He suggested boxer engines were not essential ingredients for many Subaru customers, while also hinting that electrification would be important to help cut emissions.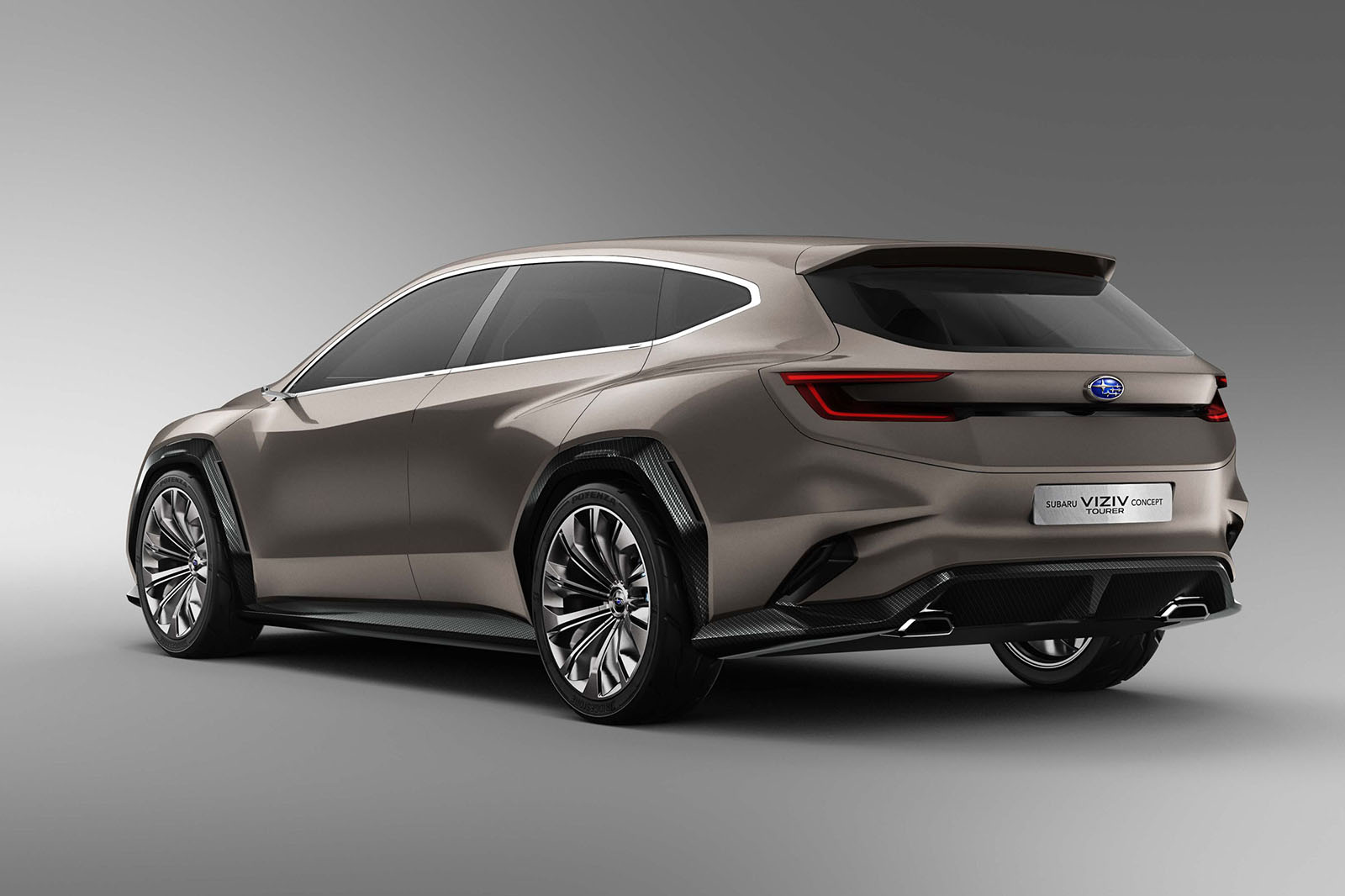 Subaru's Global Platform underpinnings also enable the fitment of its EyeSight technology, a suite of driver assist systems that bring functions such as autonomous emergency braking, an advanced form of side impact alert and driver fatigue detection. The systems were recently rolled out on the latest XV, which Autocar drove earlier this year, but will appear in even more active forms when the next WRX models make production at the start of the next decade.
Expect the hardware to lend itself to more advanced semi-autonomous functions, although Subaru's intention to make WRX driver-centric is likely to prevent the fitment of its most advanced autonomous functions in this model's line-up to begin with.
More content