The Peugeot Instinct shooting brake concept, which showcases the French brand's future autonomous plans, has been revealed to the public at the Geneva motor show today.
Peugeot concept designer Matthias Hossann said that while this model won't make production, the intention was to create a car "that didn't look like a UFO" and was genuinely usable as a family vehicle. It has four seats and similar interior space to the 308 hatchback, Hossann added.
The Instinct demonstrates Peugeot's autonomous intentions for the first time. Last year, product boss Laurent Blanchent told Autocar that it would introduce a greater level of autonomy across its range by 2020, and confirmed that the technology would work in the car maker's existing platforms.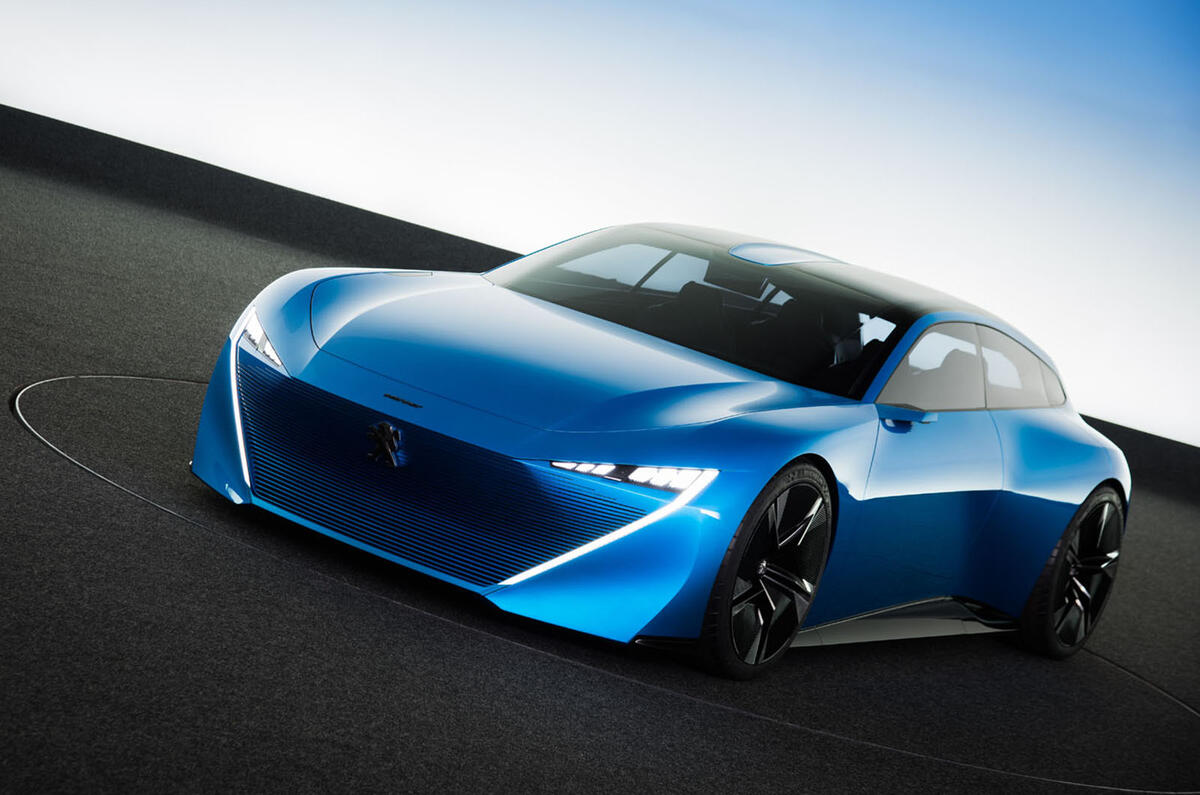 At a reveal event of the Instinct ahead of its Geneva debut, Peugeot strategy boss Aude Brille reinforced this, confirming that autonomous versions of its models would not be built on a separate platform.
Peugeot: fully autonomous cars by 2025
The Instinct demonstrates technology related to level five autonomy – the highest level of autonomy on a car – meaning it can equal a human driver in every driving scenario. Brille said she expected to see this technology reach Peugeot cars by 2025, a timescale that is in line with the plans of other major car makers, such as Volkswagen and Mercedes.
The Instinct is intended to maintain the pleasure of driving, according to Hossann. "You can decide to drive, or you can decide to sleep or read," he said.
With that in mind, the Instinct offers two driving modes for autonomy: 'Soft', which can be selected if you want to read in comfort, and 'Sharp' if you want more of a dynamic journey. Hossann added that, for example, you could download software so that someone such as WRC and touring car legend Sebastién Loeb could virtually drive you to work.