The Pagani Huayra Roadster has been previewed with a fourth image, released in the run-up to the car's debut at the Geneva motor show in March.
The new picture is of the right rear tail-light, showing the back section of the drop-top's re-designed engine cover. Two previous images showed small details including the centre section of the car's nose.
The text accompanying this latest preview image quotes company founder Horacio Pagani saying: "we decided to give her a more aggressive shape." This gives us a clue as to the design of the roadster, which promises to be even more extreme than the Zonda Roadster.
The hardtop Huayra is powered by Pagani's bespoke 6.0-litre twin-turbo V12, producing 730bhp and 738lb ft, and it's now all but confirmed that the Huayra Roadster will share this engine, although it's still not known in what form it will be.
Pagani's previous Roadster, the Zonda Roadster, weighed five kilos more than its hard-top counterpart, so it's very likely that the Huayra Roadster will closely match the weight of the coupé, which weighs 1350kg.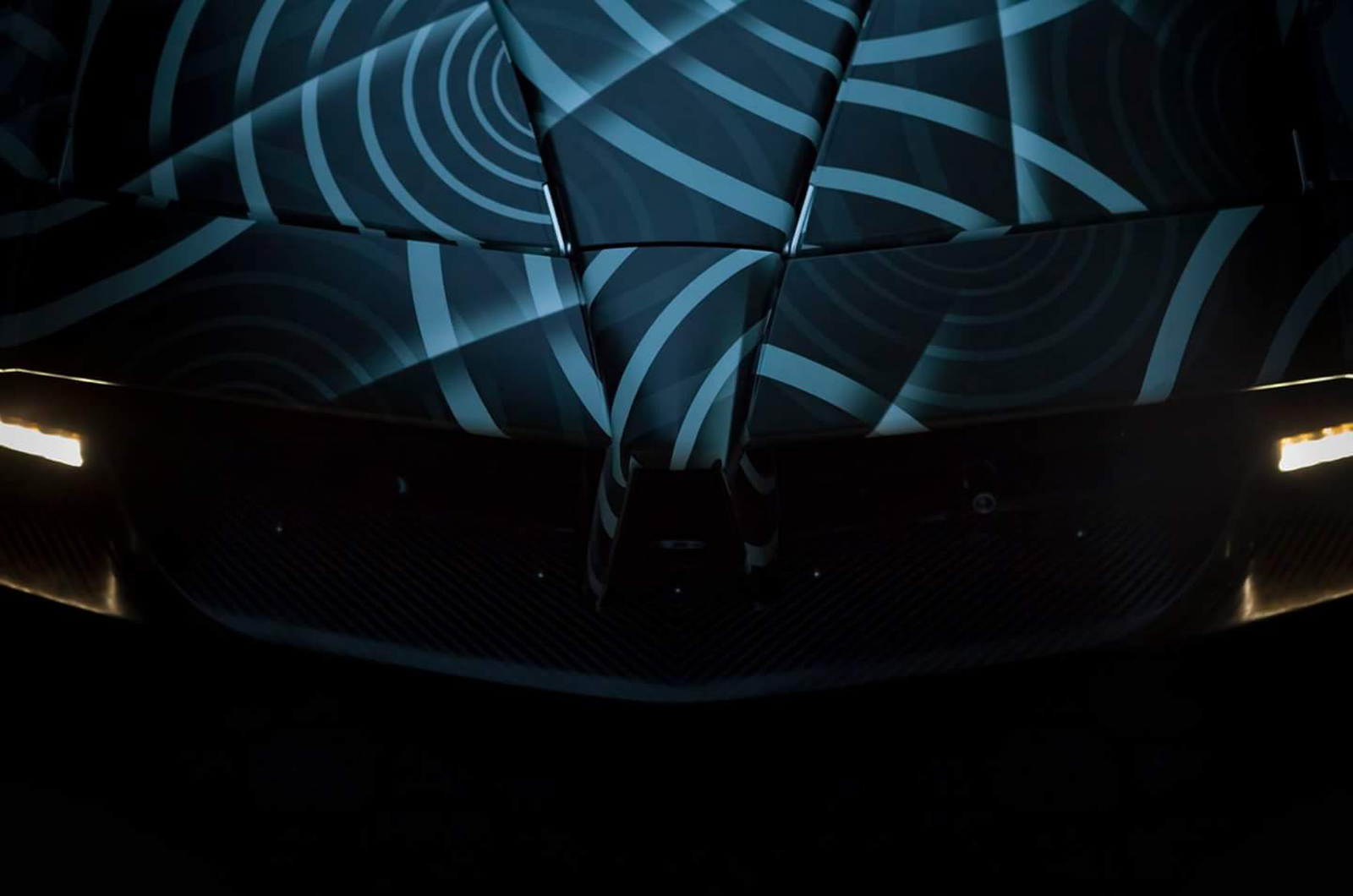 Company boss Horacio Pagani said of the Huayra Roadster: "This is the most complicated project we have ever undertaken", suggesting the structure has been significantly modified to ensure rigidity.
Pagani released no details with the images, but the Huayra is built at a rate of just 40 per year, so it's expected that the Huayra Roadster will be built in even smaller numbers, and that it will add to the Huayra's £666,000 price tag.
The similar power and weight to the standard car means its 3.2sec 0-62mph sprint and 230mph top speed will also be closely matched.
Pagani's last unveiling was the Huayra BC at last year's Geneva motor show.