Images of the next-generation Hyundai i20 supermini have appeared online ahead of its official debut at the Geneva motor show next month, showing the results of a significant styling overhaul.
Official: Hyundai reveals all-new i20 ahead of public debut
The model looks to remain true to the spy shots and preview renders we've previously seen, featuring a more aggressive stance than its predecessor and a front end modelled after its smaller i10 sibling.
The latest iteration of Hyundai's corporate grille design features, flanked by a pair of angular LED headlights inspired by those on the flagship Santa Fe SUV. A prominent chrome strip running the length of the window line indicates Hyundai's intentions to move the model upmarket to compete with the Ford Fiesta and Audi A1.
Now that the heavy body disguise seen on camouflaged prototypes has been lifted, we can see that the i20's overall shape and short overhangs bear a resemblance to the larger Hyundai i30.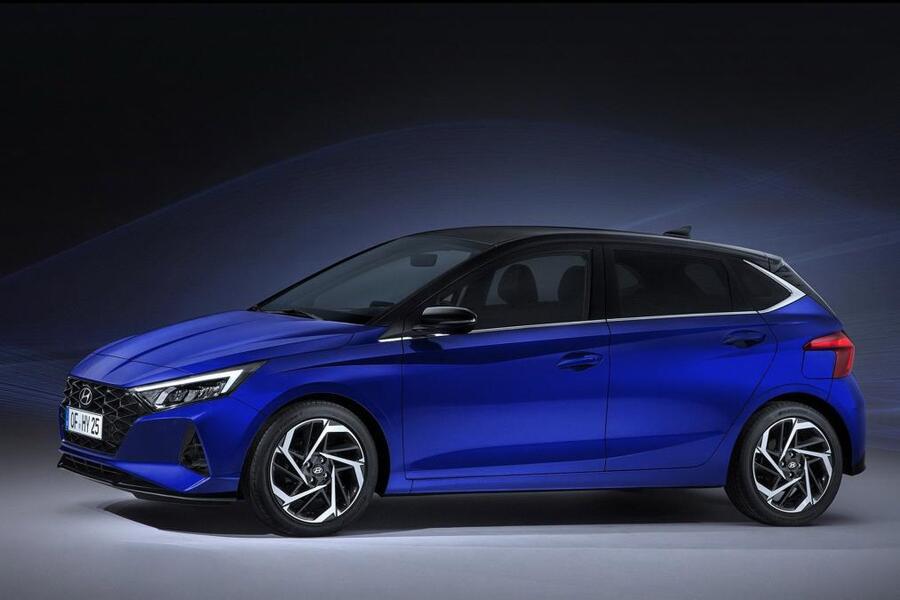 The current i20 has been on sale since 2015 in the UK, so initial customer deliveries at the end of 2020 or at the beginning of 2021 fit in with the usual six-year lifecycle for mainstream models.
Little is known about the new i20's underpinnings, but expect an extensive overhaul of the car's interior and technology to bring it into line with newer Hyundais, such as the i10 and Hyundai Kona. There's also a strong possibility that some electrified powertrain variants will be brought in to help the Korean maker meet stringent EU emissions targets.
It remains to be seen if the three-door i20 Coupé will make a return in this new generation. Most manufacturers have ditched three-door variants of small cars due to the balance of demand vs complexity of production. There was also expected to be a hot i20 N this year, but that decision may have been pushed back.