The Pagani Huayra Roadster, a completely redesigned version of the Huayra hypercar that is priced from £2.32 million, is to be built for 100 confirmed customers following its debut in Geneva today.
In place of a fixed roof the Roadster has a choice of carbonfibre or fabric lids, but it bucks the trend of most convertibles by being 80kg lighter than its coupé sibling. The car also features the same active aerodynamic flaps as the coupé.
The car uses a version of the Huayra's Mercedes-AMG M158 twin-turbocharged 6.0-litre V12, reworked to produce a peak output of 754bhp at 6200rpm – 34bhp more than the coupé and 15bhp more than even the hardcore Huayra BC. Combined with a 1280kg dry weight, the Roadster has a power-to-weight ratio of 589bhp per tonne, or 47bhp per tonne more than the coupé.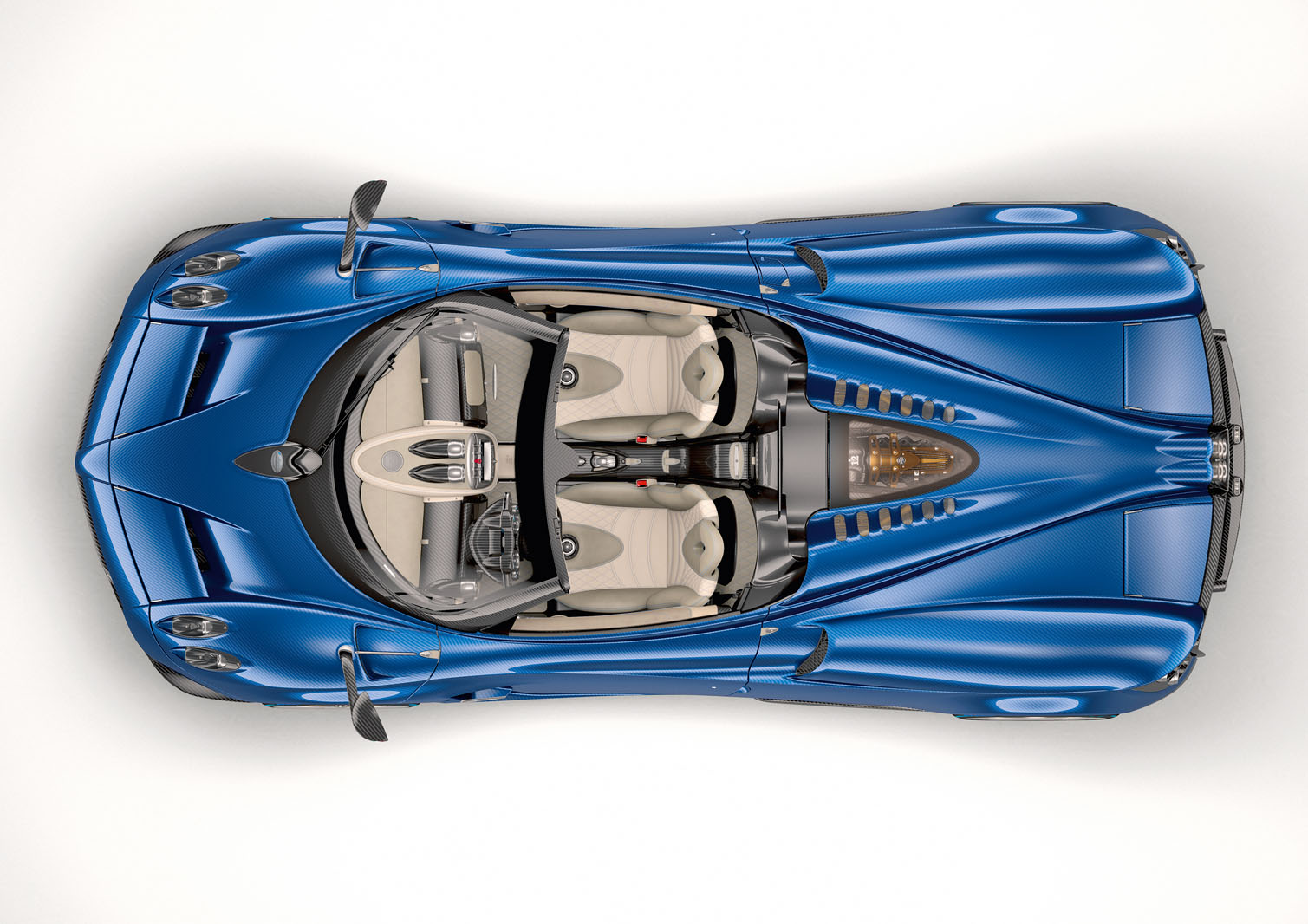 The rear-mounted V12's turbochargers have been revised to provide more immediate throttle response, with peak torque of 738lb ft now arriving at 2400rpm.