The Pagani Huayra BC, a more powerful, hardcore version of the Italian firm's Huayra supercar, has been unveiled at the Geneva motor show.
The BC's name refers to Benny Caiola, a property magnate who is said to have been a major inspiration for Horacio Pagani. Caiola was the first customer to buy a Pagani car, so this limited run of Huayra models is being dedicated to him.
Most notable about the new model is its large fixed rear wing and front splitter, something which Pagani says is designed to maximise aerodynamic efficiency. The Huayra BC shares no single body panel with the regular Huayra road car and features active aerodynamics.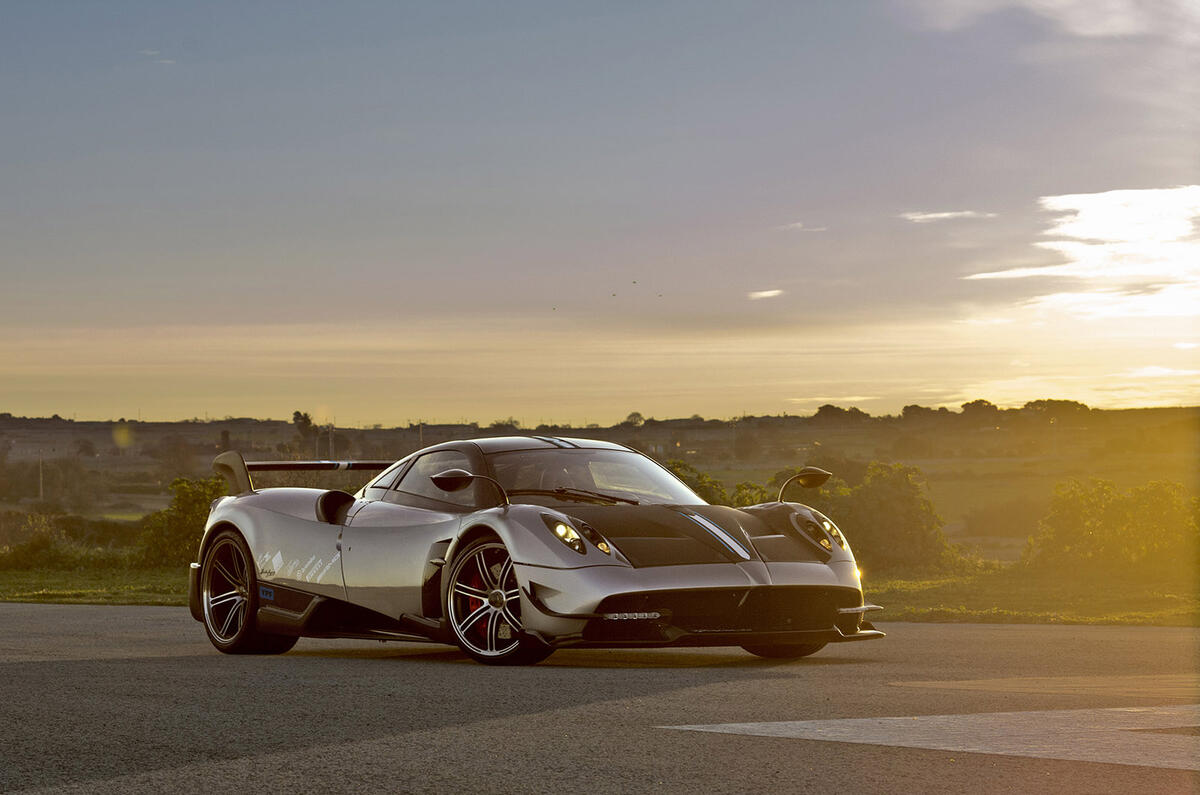 Power for the hardcore Huayra comes from the same Mercedes-AMG-built 6.0-litre twin-turbocharged V12 engine, which produces in excess of 740bhp at 6200rpm alongside 738lb ft of torque at 4000rpm. That's 10bhp more than the standard Huayra. As in the current car, drive is sent to the rear wheels through a seven-speed automated manual transmission, but Pagani says it has modified the clutch control programme to allow for greater accuracy.
A new electronic active differential features on the Huayra BC, allowing the car to adapt to a variety of surfaces and driving situations. Pagani says the result is a "highly rewarding and dynamic experience that always inspires confidence". The gearbox and differential weigh approximately 40% less than a current dual-clutch set-up.
The car's sports exhaust is said to be substantially lighter than that used for the regular Huayra while also providing an "even more intense and exciting" sound. Other enhancements for the Huayra BC include new tripod axle drive shafts, derived from Le-Mans Prototype racing, which Pagani claims is capable of transferring power far more efficiently than any other system.