BMW has unveiled a plug-in hybrid version of the X3 SUV at the Geneva motor show.
The new X3 xDrive30e is due to go into production in December, alongside the current petrol-engined version of the third-generation Audi Q5 rival. The PHEV machine features a four-cylinder turbo petrol engine mated to an electric motor, with a combined output of 248bhp, and an additional 40bhp available on demand from the electric motor on a temporary basis.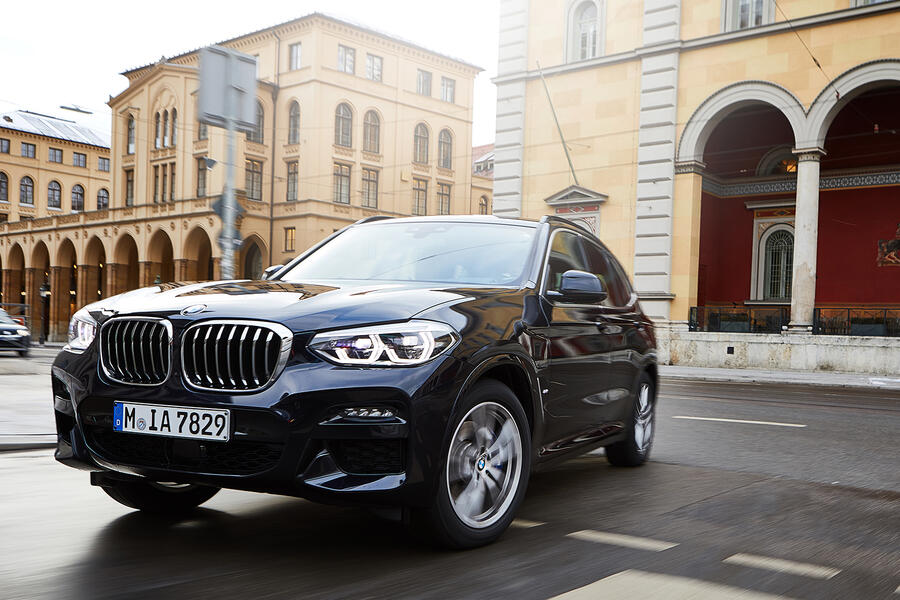 The all-wheel-drive car can go from 0-62mph in 6.5sec, and BMW says it will be capable of 31 miles of electric-only running, with a claimed fuel economy of 117mpg. The lithium ion battery for the electric motor is located under the rear seats, ensuring an identical 450-litre boot to the petrol version.
The firm is gearing up to launch the full electric iX3 SUV in 2020.
The X3 PHEV is on display at Geneva alongside a raft of other BMW plug-in hybrids, including PHEV versions of the 3 Series, 7 Series and X5. It is part of the firm's large electrification programme, which will include 12 models by the end of 2019, and 25 by the end of 2025.
Read more
New BMW 330e PHEV revealed with extra power and range
BMW iX3: first details of electric SUV