The Toyota Yaris GRMN hot hatch produces a peak of 209bhp at 6800rpm, the brand's performance arm Gazoo Racing has confirmed in Frankfurt.
Powered by a 1.8-litre supercharged engine, the Yaris outpunches rivals such as the 197bhp Ford Fiesta ST200 and 205bhp Peugeot 208 GTi.
The car's highly strung four-pot also makes a peak of 184lb ft, enabling it to accelerate from 0-62mph in a claimed 6.3sec and reach an electronically limited 143mph top speed.
Despite other cars in the class turning to five-door only bodystyles and the regular Yaris coming in both three and five-door forms, the hot Yaris will be offered as a three-door only.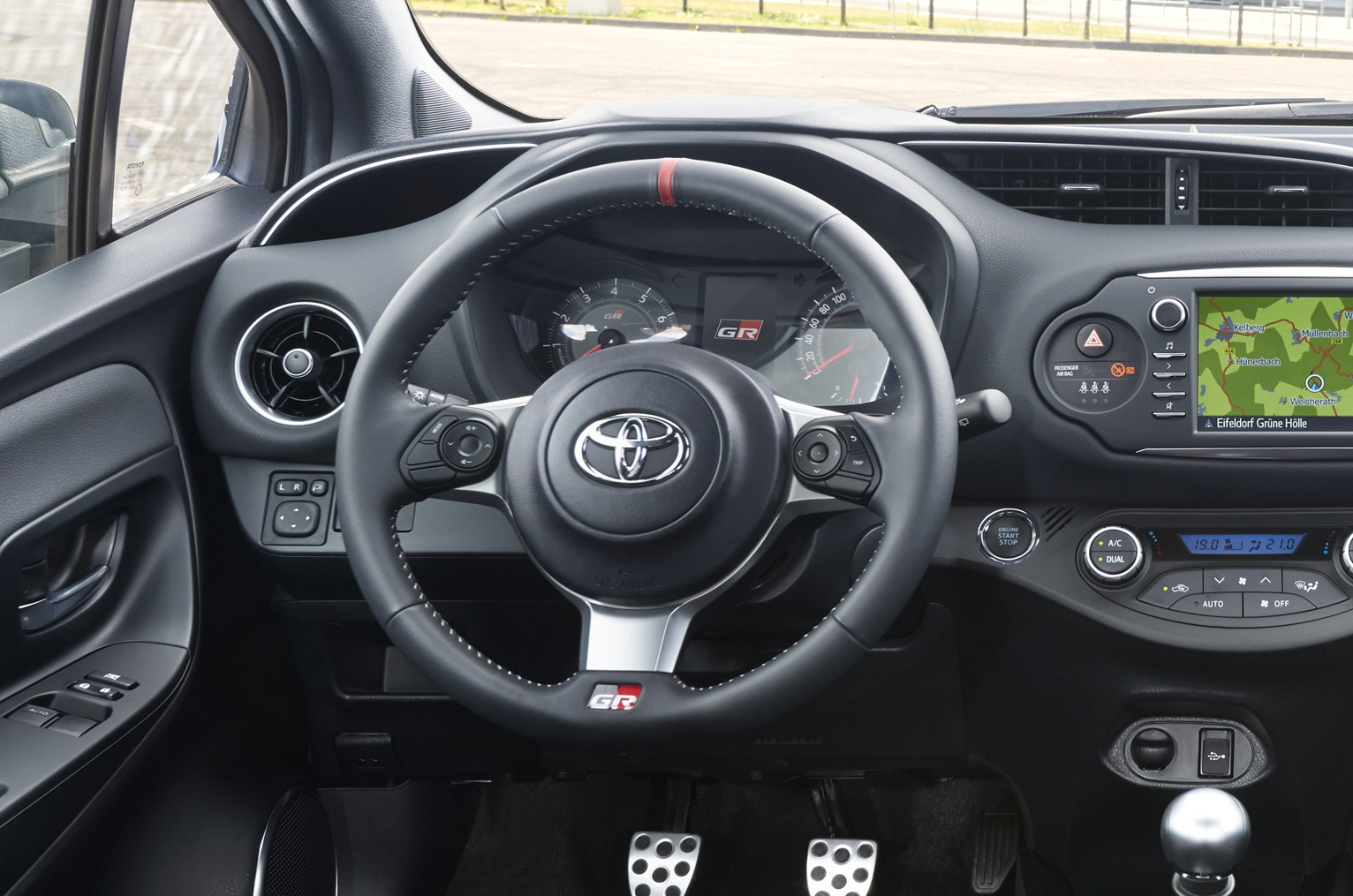 Just 400 examples of the Yaris GRMN are destined for Europe. Buyers can pre-order now, with prices starting from £26,295.
Toyota's hot hatch takes the GRMN name of Toyota's Gazoo rallying outfit's special edition Toyota road cars. Previous GRMN models, including the GT86, 2013-spec Yaris (Vitz) and the iQ, were sold exclusively in Japan.
More content:
Read more: What does 'Gazoo' mean?
The new standard Toyota Yaris has been revealed - see it here