Audi Sport has shown the fourth-generation RS6 Avant, which features a 591bhp mild-hybrid twin-turbo V8 and will spearhead a major RS range expansion, at the Frankfurt motor show.
The hot estate is one of six new Audi Sport models due this year, including the RSQ3 and RSQ8 SUVs, which have been spied testing recently. But the flurry of launches kicks off with the latest high-performance Audi estate, extending a lineage dating back to the first RS model, the 80-based RS2 Avant, which was introduced 25 years ago. 
All the news from the Frankfurt motor show
Project manager Michael Binder said the RS6 Avant represented "the DNA of Audi Sport". The fourth-generation model has been extensively reworked from the A6 Avant to showcase the latest design language of Audi's performance car division.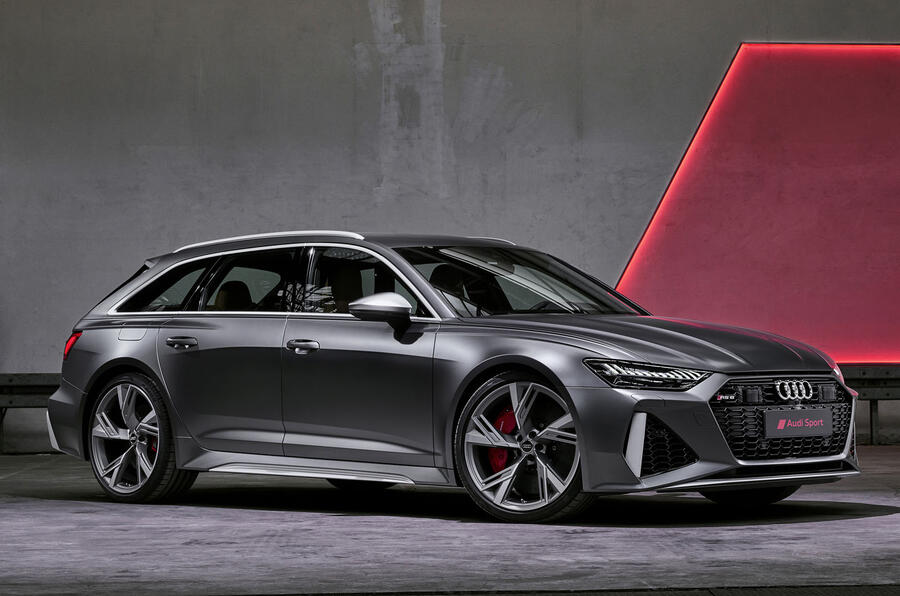 The only body panels carried over from the standard A6 are the front doors, roof and bootlid. Everything else is an RS-specific design. The new panels make the performance estate's body 80mm wider than a standard A6's, which measures 1886mm, although the track width is unchanged.