Infiniti has revealed the front and rear of a new concept called the Q Inspiration, which is due to make its public debut at the Detroit motor show next week.
The four-door concept has a coupé-like rear and wears a large-diameter grille with tiny openings at the front. Infiniti has not revealed whether these openings supply air to an engine or if the car uses an alternative source of propulsion.
Infiniti Q Inspiration concept shows dramatic new design direction
Design boss Alfonso Albaisa has previously hinted to Autocar that the car would use electric power, although the brand has recently invested heavily in new variable ratio combustion engine technology, suggesting the concept could be a hybrid model.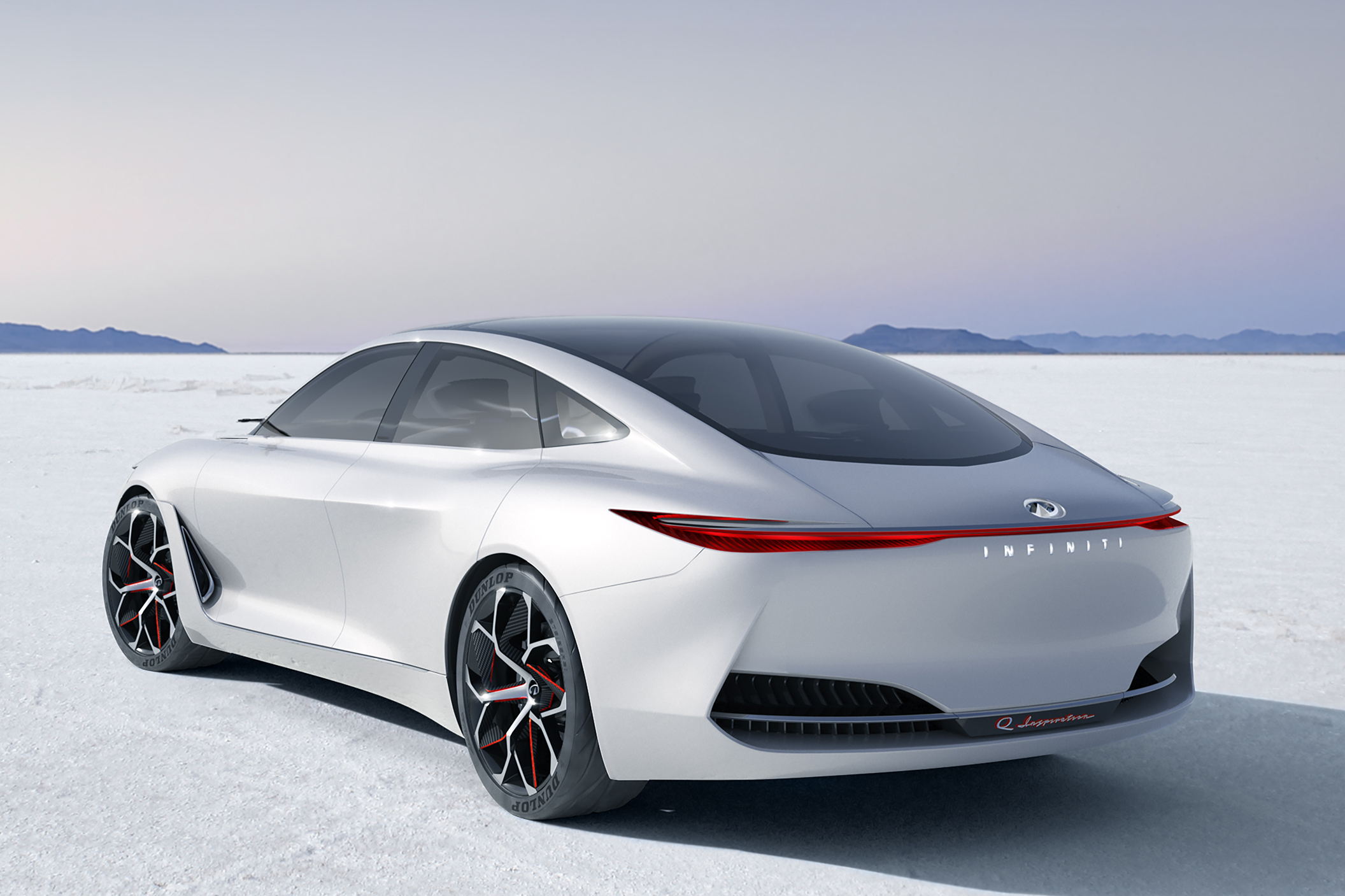 "Our Detroit concept car heralds a new generation of Infiniti: a seamless and stunning new design philosophy demonstrating Infiniti artistry in the new age of autonomy and breakthrough drivetrains," said Albaisa.
Executive design director Karim Habib explained that the concept will take the form of a traditional saloon car, but with tweaks to its formula. This was due to "smarter, more compact and less intrusive powertrains", he said.
The car sits on a new platform that will not be shared with parent company Nissan's latest model, the new Leaf. Infiniti is expected to produce its own electric vehicle in 2019. The brand hinted at its intentions with the revealing of the all-electric Prototype 9 concept from 2017's Monterey car week.