A test mule for a long-wheelbase version of the Volkswagen Tiguan has been spotted testing in Germany, ahead of its anticipated world debut later this year.
The 2017 VW Tiguan Allspace has now been revealed. Click here to read more
The model hasn't been officially confirmed for production as of yet, but as Autocar reported earlier this year, the LWB model will arrive in 2017 as part of a three-model Tiguan family. Today's spy pictures of an undisguised car confirm the LWB's reveal date is fast approaching.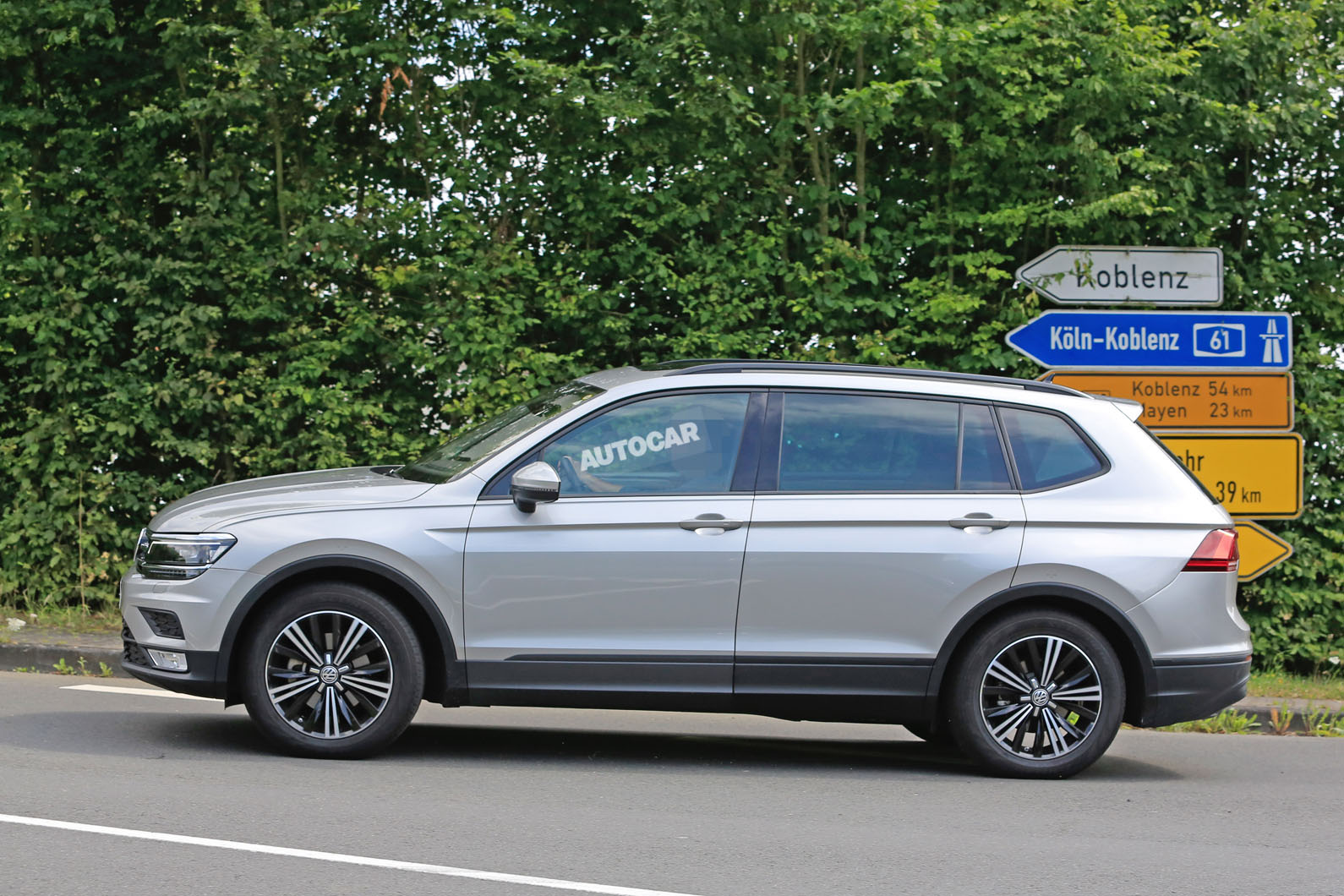 Aside from a 110mm longer wheelbase, the new model looks largely unchanged from the standard Tiguan. The most obvious aesthetic changes include a lengthened window behind the C-pillar and slightly longer rear door.
Inside, the car gains two extra seats in the boot to make it a seven seater. With the seats folded down there'll also be a significant increase on the regular car's 1655-litre boot space.
UK engine options for the regular car currently include a 2.0-litre TDI diesel with up to 187bhp and a 1.4-litre TSI petrol with 148bhp, but there's a good chance VW could drop the smaller capacity engine from the long-wheelbase model.