BMW has previewed a series of interactive information displays, autonomous driving control innovations and internet features it is pursuing for introduction on future models with an advanced concept car called the i Vision Future Interaction at the Consumer Electronics Show in Las Vegas, USA.
Based on a doorless version of the BMW i8 roadster concept first revealed in 2012, the rakish two seater showcases three main display units. Included is the German car maker's next generation head-up display unit, which projects information relating to speed, speed limits and navigation instructions on the windscreen within the driver's field of vision.
Click here for more on the BMW i8 roadster
It is supported by a contemporary three dimensional digital instrument display positioned behind a newly styled multi-function steering wheel. The ultra high definition monitor displays information autostereoscopically, with the depth of field varied to provide the best possible resolution to prevailing light.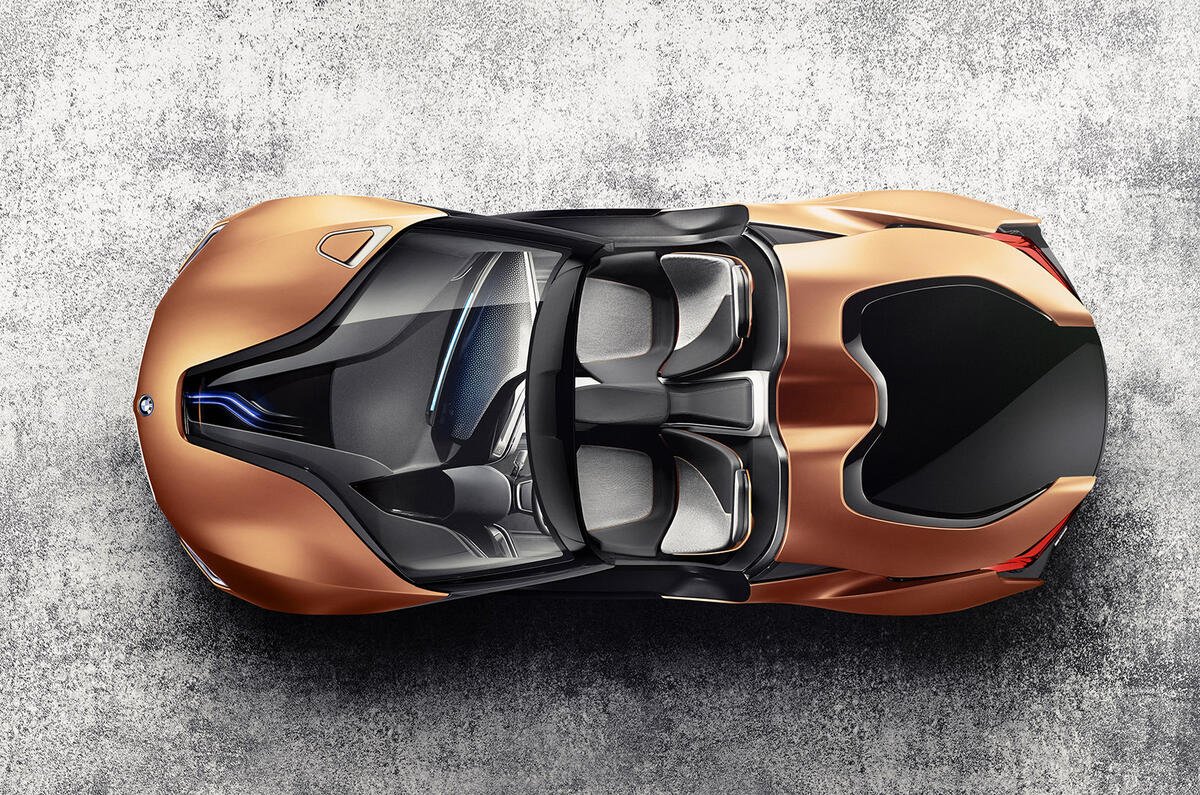 Along with the usual speed, consumption and range readouts, the driver is provided with information about cars on the road ahead as well as on-coming traffic not yet in the field of vision – an innovation BMW claims allows the driver to better respond to varying conditions, especially when travelling in autonomous mode, where a warning is sounded, giving the driver up to seven seconds to take command when a potential accident is detected.
The driver can selection between three drive modes – pure drive, assist and auto - via a control imbedded in the left-hand spoke of the steering wheel. Pure drive provides optimum performance, assist relies heavily on networking solutions to provide the fastest journey time based on real time traffic information and Auto sees the BMW i8 roadster concept take control itself, accelerating, braking and steering independently, without the driver having to intervene.
In the latter mode, the steering wheel lights up in a blue hue, providing a visual cue of the autonomous control. If the car leaves its approved lane a red light signals the driver to take control.