The new Mazda CX-4 has made its debut at the Beijing motor show.
The new mid-size SUV, which is based on last year's Koeru concept car, has already been spotted undisguised during final testing. The CX-4 will sit between the current Mazda CX-3 and Mazda CX-5 (click here to see the 2017 CX-5) models when it goes on sale next year.
Mazda has confirmed there are currently no plans to bring the CX-4 to the UK; it remains a China-only model. Given the continuing popularity of SUVs and crossovers in Europe, and positive public reaction to the Koeru concept, however, the possibility of the CX-4 being a global model remains open.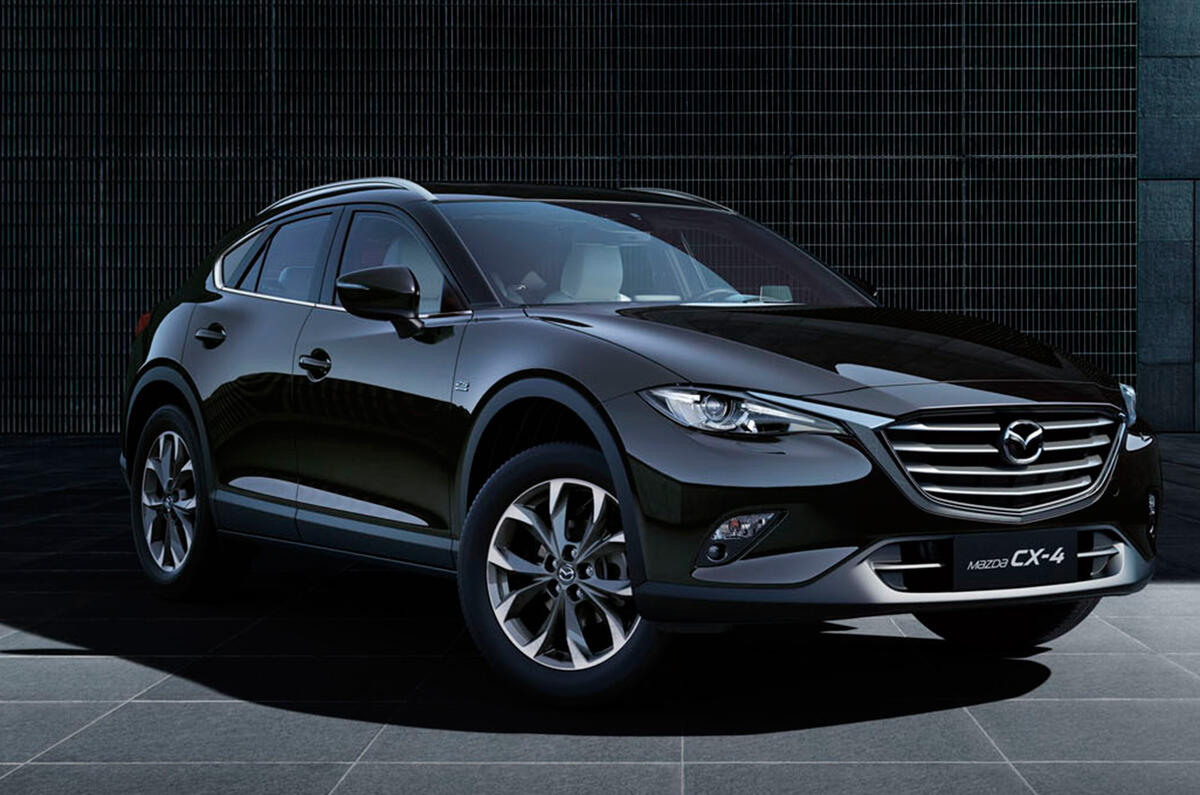 The CX-4 sports the same prominent front grille and headlight arrangement as its larger CX-5 sibling but also keeps the same swept-back proportions of the Koeru concept.
Its overall dimensions make the CX-4 marginally shorter, narrower and lower than a Mercedes-Benz GLC – a car which would be considered a key rival for the new Mazda in Europe alongside SUV staples like the Kia Sportage and Hyundai's Hyundai Tucson. The CX-4 also gets up to 197mm of ground clearance.
In China, the CX-4 will be sold with two petrol engines - a 2.0-litre and larger 2.5-litre - both from Mazda's Skyactiv range. The most efficient 2.0-litre choice returns a claimed 44.8mpg. Both engines can be mated to six-speed manual and automatic transmissions with the larger 2.5-litre engine also getting the option of all-wheel drive.