More than 20 million cars were bought in China last year, making it the largest automotive market in the world. With so much money to be made, it's unsurprising that many car makers build vehicles specifically for the East Asian market.
Below, we run through the key China-focused cars on display at this year's Beijing motor show.
You can click here to read about the history of the Chinese copycat car.
Hongqi Concept B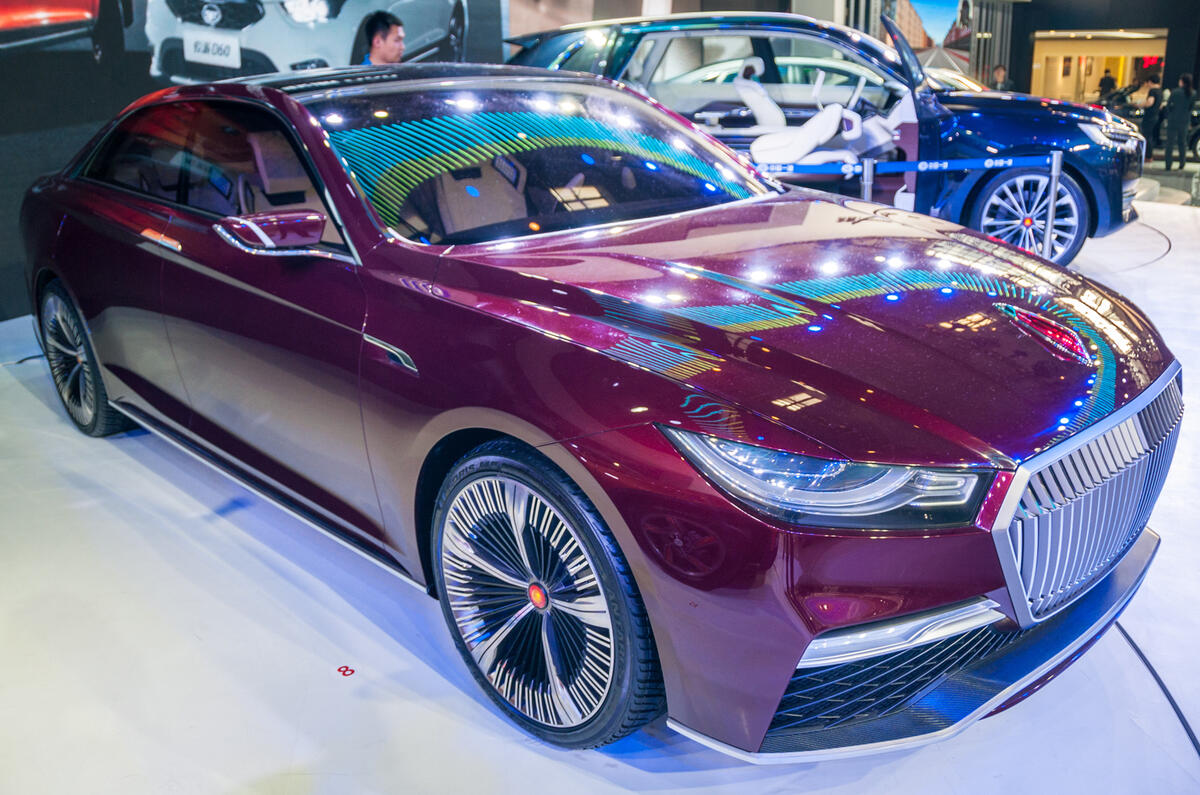 Likely to launch next year, the Hongqi Concept B previews a car which will compete with the stretched BMW 3 Series and Audi A4. Hongqi claims the front resembles a Chinese lion while inside, it features a futuristic front digital panel with digitised sunflowers - one of the symbols associated with the brand. Engine options are likely to include a 2.0-litre turbo and a PHEV variant.