Images and details of the new Vision Mercedes-Maybach Ultimate Luxury SUV concept have leaked ahead of its reveal at the Beijing motor show next week.
The Mercedes-Maybach Vision Ultimate Luxury has now been officially revealed
Photographs of the car first surfaced on CarNewsChina.com, after a web page for the model seems to have been briefly published ahead of time by accident on the official Mercedes-Benz website and can still be seen in cached form.
The car, which Mercedes's premium arm describes as an "SUV saloon", is intended to appeal to affluent Chinese buyers who are vital to the success of super-luxury car sales worldwide. It follows similar models from rivals, such as the Bentley Bentayga and upcoming Rolls-Royce Cullinan.
The leaked information confirms the Vision Mercedes-Maybach Ultimate Luxury is designed as an electric car, with four synchronous motors that can offer all-wheel drive and a total power output of 738bhp. It will have a limited top speed of 155mph. The engines are powered by an 80 kWh underfloot battery, which gives an NEDC range of around 310 miles.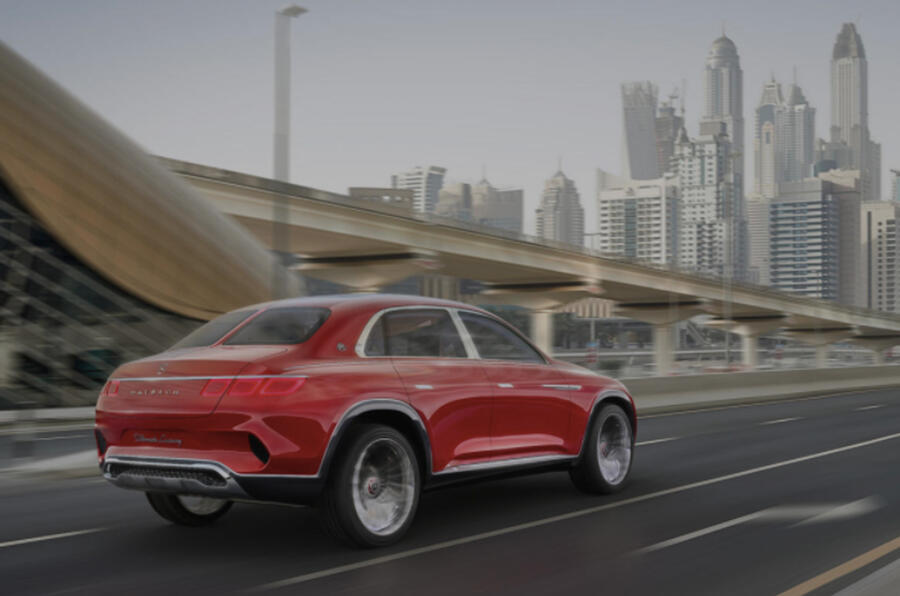 The details confirm that the concept features the bold chrome-plated grille first seen on the Vision Mercedes-Maybach 6 coupé concept from 2016.