The Volkswagen Group has named its new thirteenth brand Moia. The newly formed company will focus on the emerging market for mobility on demand, which Volkswagen is developing as a second pillar to its business alongside the traditional car sales model.
Moia will begin by offering ride-hailing in the short term before moving into car pooling and shuttle services using its own purpose-built battery electric vehicles that will, in time, most likely be self-driving.
This new special-purpose vehicle, or SPV, will be built by one of Moia's sister passenger vehicle companies in the group and feature the badges of both firms. It is likely to be unveiled in a early form next year.
Ole Harms, the chief executive of Moia, said: "It will be built to purpose, so you could think about special entrances, seating configurations, spaciousness and an electric drivetrain."
Those characteristics mean the vehicle could resemble the Volkswagen Budd-E microbus, shown as a concept at the Consumer Electronics Show at the start of this year. The all-wheel-drive electric vehicle is likely to make production before the end of the decade, based upon the group's new modular electric vehicle platform (MEB).
Harms said Moia planned to "leverage all the strengths and capabilities of the Volkswagen Group and use all the technological advantages - such as autonomous cars - to make our services even better, safer and more enjoyable".
"That's probably one of the biggest assets that we have. We have all these engineers and all these plans that we could use to industrialise our services and to bring them to the market at scale."
The name and functions of the new brand were laid out by Moia's chief executive officer Ole Harms at the TechCrunch Disrupt event in east London today (Monday). Harms has been in charge of New Business and Mobility Services business unit at Volkswagen since 2014.
"Moia will develop and market its own mobility services either independently or in partnership with cities and existing transport systems," said Harms. "In the future our electric fleet of cars and shuttles will create cleaner, quieter cities where traffic is not just reduced but also more evenly distributed," he said.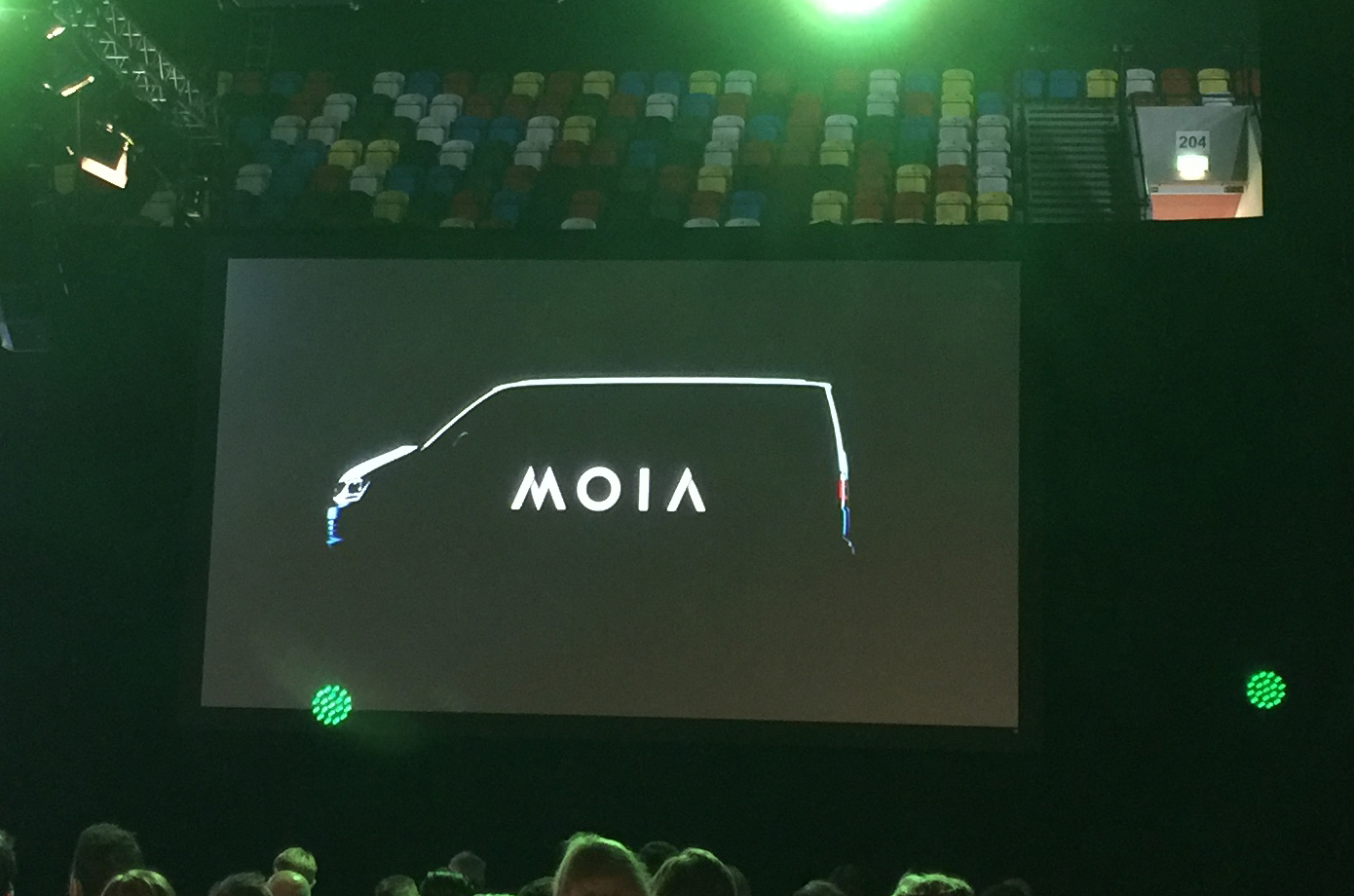 Moia aims to provide mobility for everyone at affordable prices without having to own their own car. Harms said the aim was to "democratise mobility, which means that we want to operate at a price level that's comparable with other transport systems". The idea is that you can summon or book a vehicle via an app on your smartphone.
The first step is ride hailing, and the Volkswagen Group has already laid the groundwork. In May of this year, it made a $300m (£236m) investment in Gett, an on-demand taxi service that operates in more than 100 cities around the world, including 25 in the UK.