The UK's largest autonomous and connected car trial has taken research onto public roads in Coventry, testing technology in real-life scenarios for the first time.
Project partners Jaguar Land Rover (JLR), Ford and the Tata Motors European Technical Centre (TMETC) are sharing their findings to speed up the pace of development.
The trials are examining the effectiveness of connecting cars to each other, traffic lights and other road furniture, as well as a network to provide advanced information such as emergency vehicle warnings.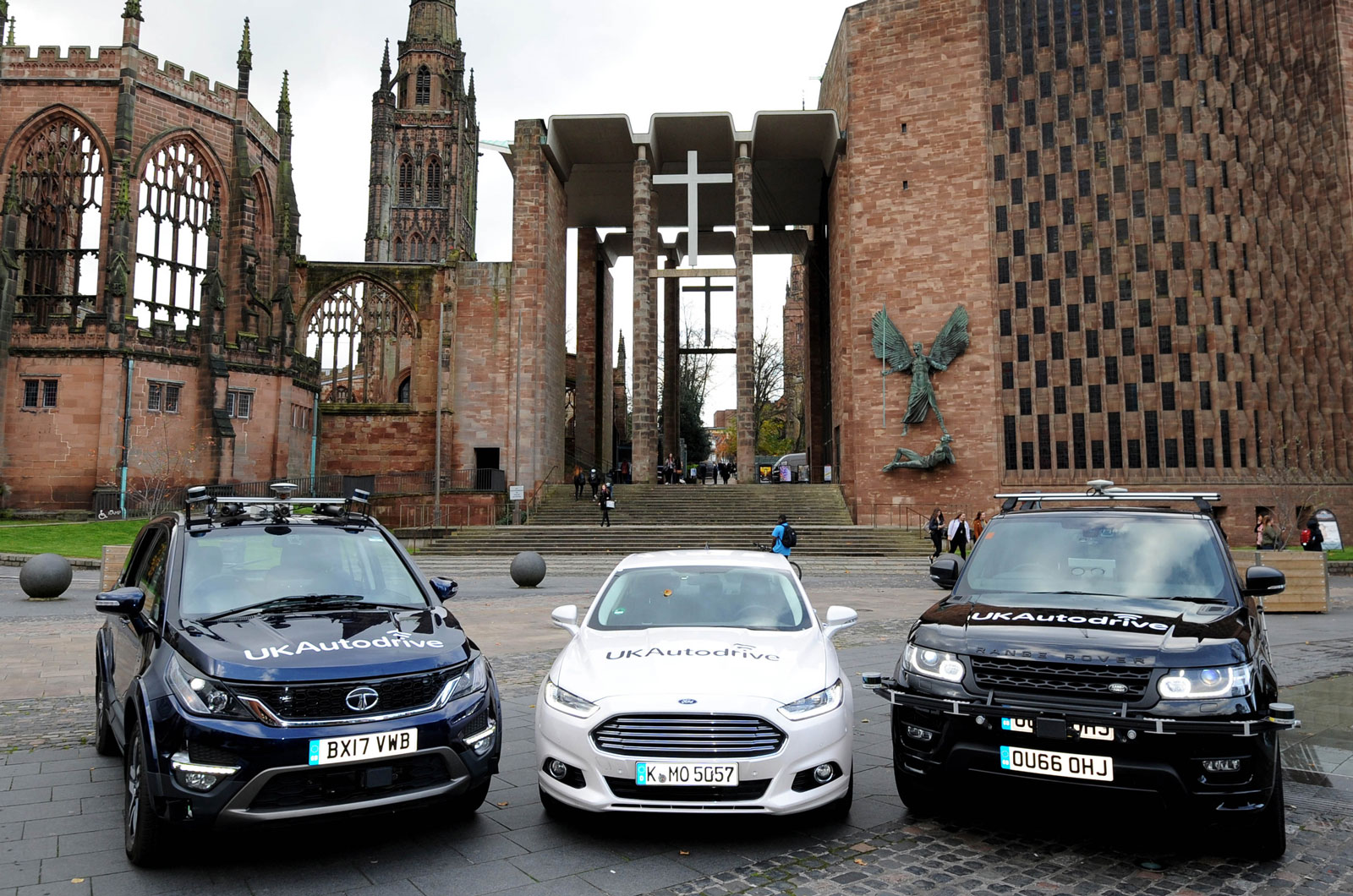 JLR and TMETC are focusing on testing autonomous vehicle technology, using specially adapted and GPS-connected vehicles that are autonomous-capable but have test operators behind the wheel for safety.
The trial is planned to expand further around Coventry and also into Milton Keynes in early 2018, with a final series of open road demonstrations also scheduled for the second half of that year.
JLR demonstrated its portfolio of self-driving technologies earlier this year using a specially adapted Range Rover Sport. That prototype is capable of Level 4 autonomy, meaning it can drive itself but requires a human supervisor behind the wheel. It's said to be capable of negotiating roundabouts and junctions and responding to traffic lights as it drives around a simulated urban road network.