The first surprise: a single-seater on 18in wheels doesn't look rubbish. I'd feared it might, but no. This Formula Renault 3.5, 
on deeply dished 18in-diameter wheels, looks rather good to me.
Single-seat racing cars, up to and including Formula 1, have been using littler wheels – usually of 13in – for years. I don't know why. There was a time when ultimate performance road tyres were around 13in in size, I suppose, but only if you drive a Caterham are they still.
Road cars left 13in wheels behind long ago, but single-seat racing cars – small, I suppose, and light – stuck with them. Which is fine, unless, say, you're a tyre manufacturer and you think road tyres ought to benefit in some way from tyres you design for competition; technology transfer, breed improvement, that sort of thing.
It's the sort of concept you might think hardly ever happens these days, given how far removed motorsport is from road driving, except for one thing: a tyre compound Michelin used at Le Mans just four years ago is used in its Pilot Sport Cup road tyre today.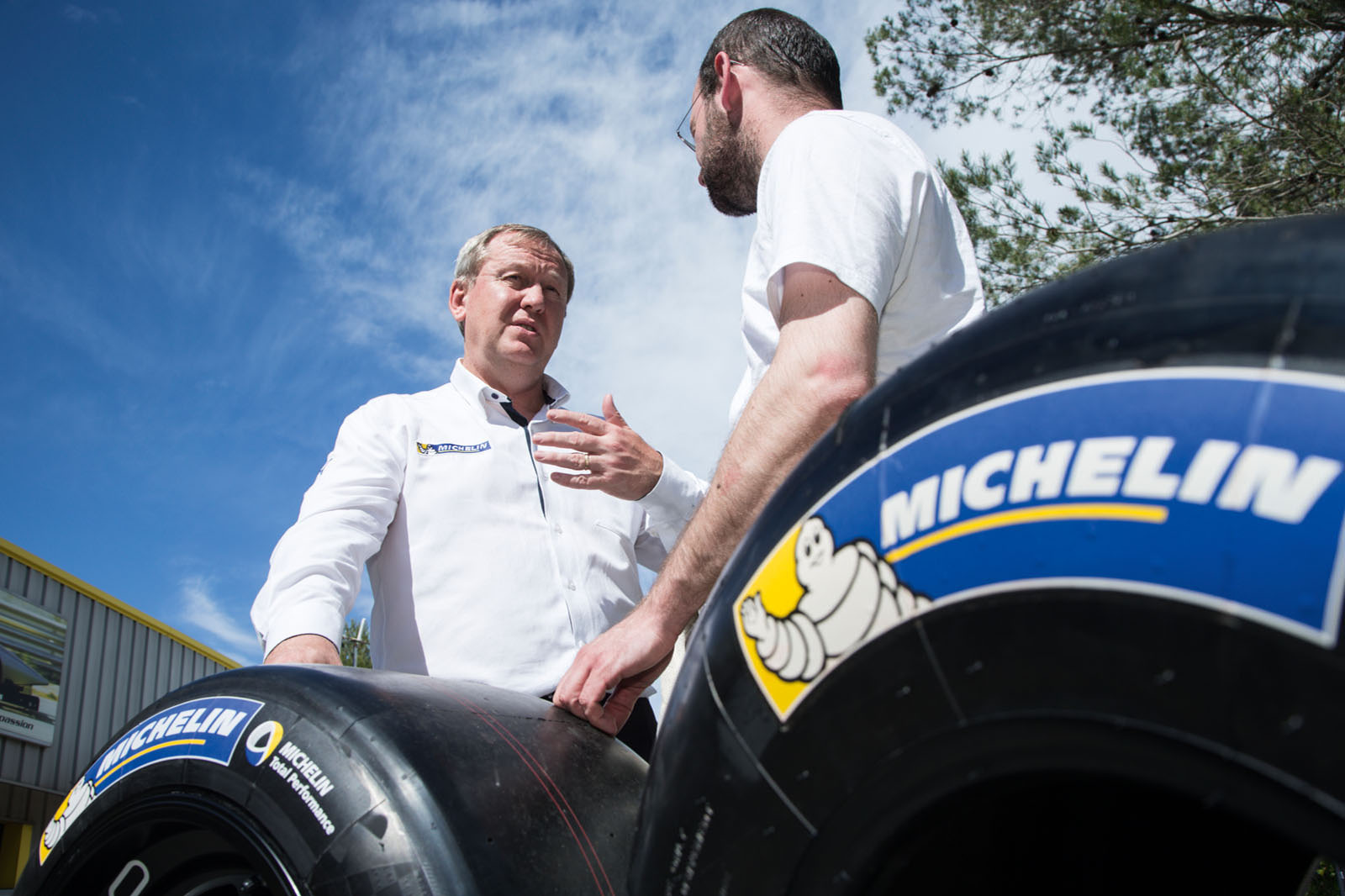 Which is why Michelin, developer of road and race tyres, would like more single-seaters to move to larger wheels. It even pitched for the F1 tyre contract from 2017, hoping to replace Pirelli, but a move to 18in rims was a condition of its application. (Pirelli subsequently inked a new deal with F1 through to 2019).
"For us to go to F1, we need a good reason to do so," says Pascal Couasnon, director of Michelin Motorsport. If Michelin doesn't learn anything for the road, it's not interested. The trouble is, not many people in F1 have hitherto been interested in moving to a larger wheel and tyre.
Hence, Michelin has developed some 17in tyres and fitted them to a Formula Renault 2.0, and some 18s and fitted them to a Formula Renault 3.5 – a single-make formula from which some drivers have stepped straight to F1.
Michelin claims a lot of benefits – not just that it'll develop better road tyres as a result. It thinks that 13s hold back suspension engineers and drivers, because the large, flexible sidewall blunts set-up adjustments made to a racing car. A 17in or 18in tyre, with smaller, probably stiffer sidewalls, makes a car far more sensitive to set-up changes. "It gives more opportunity to the team engineers to adjust the car's setting, and make more [lap time] difference from box to box than before," says Philippe Mussati, Michelin Motorsport's customer competition department manager.