John Miles, the former racing driver, Autocar journalist and engineer, has died aged 74.
The former racing driver rose to become Jochen Rindt's teammate at Team Lotus in Formula 1, before turning his back on the sport, first to become a distinguished technical journalist at Autocar, later an accomplished engineer who specialised in chassis and suspension design who dedicated himself to developing better road cars of all types.
Miles also established his own recording label to promote his love of specialist jazz.
Born on 14 June 1943, Miles, whose father Sir Bernard (later Lord Miles) and sister Sarah were well-known actors, caught the racing bug early from his uncles.
He bought an Austin Seven at 16, meticulously rebuilt the engine himself and would think nothing of driving it 200 miles to Oulton Park to race before driving 200 miles back.
Miles grew up wanting to race big sports cars – GT40s and Cobras – but had a number of successful races for Diva (financing them by working for the company) before moving into a Lotus Elan, in which he "won just about everything".
He was spotted by Lotus and started racing works 47 sports cars and F3 single-seaters. That led to F1; Miles made his debut in the 1969 French Grand Prix at Charade, driving the difficult four-wheel-drive Lotus 63.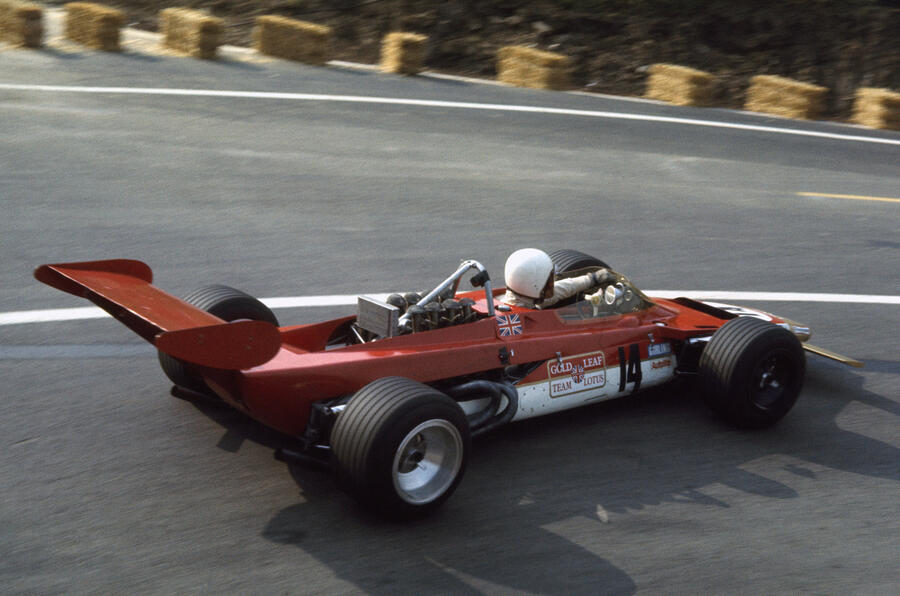 He competed in 15 grands prix for Lotus, switching to the proven 49C and 72 for the 1970 season, but the relationship never worked; he was replaced soon after Rindt's death at Monza in 1970. His sole points finish in grand prix racing was a fifth place in the 1970 South African Grand Prix at Kyalami.