I was going to say you wouldn't find a Ferrari with 126,000 miles under its wheels, as one particular 1995 Honda NSX Targa F-Matic auto can claim (it's up for £31,995) – and then I came across a 1998 Ferrari F355 GTS (£45,000) with 151,000 of them.
Ayrton Senna would have liked that. He tested prototypes at Suzuka, feeding his impressions to Honda's engineers and development drivers, who were themselves a talented bunch. His association helped validate the NSX, important given Honda's brief that it should match, if not exceed, Ferrari's V8 models.
Development began in 1984 and the NSX was finally launched in 1990, powered by a mid-mounted, all-alloy 3.0-litre VTEC V6. It produced a lowly 270bhp but the car weighed only 1400kg. Like the rest of the aluminium-bodied and suspended coupé, it was handbuilt. There was a choice of five-speed manual or four-speed automatic transmissions, with power sent to the rear wheels via a limited-slip differential. A later version of the automatic 'box, called the F-Matic, had flappy paddles.
The interior looked space age but shared many parts with more common Hondas, which at least guaranteed reliability, familiarity and ease of use, qualities that would define the NSX.
The Targa-style NSX-T with a removable roof was launched in 1995 but it wasn't until 1997 that the NSX was given a major refresh in the shape of a more powerful 276bhp 3.2-litre V6. It was reserved for manual transmissions (now with six speeds) while the auto continued with the standard 3.0-litre engine. In 2002, the model's pop-up headlights gave way to fixed affairs and then, three years later, production ended.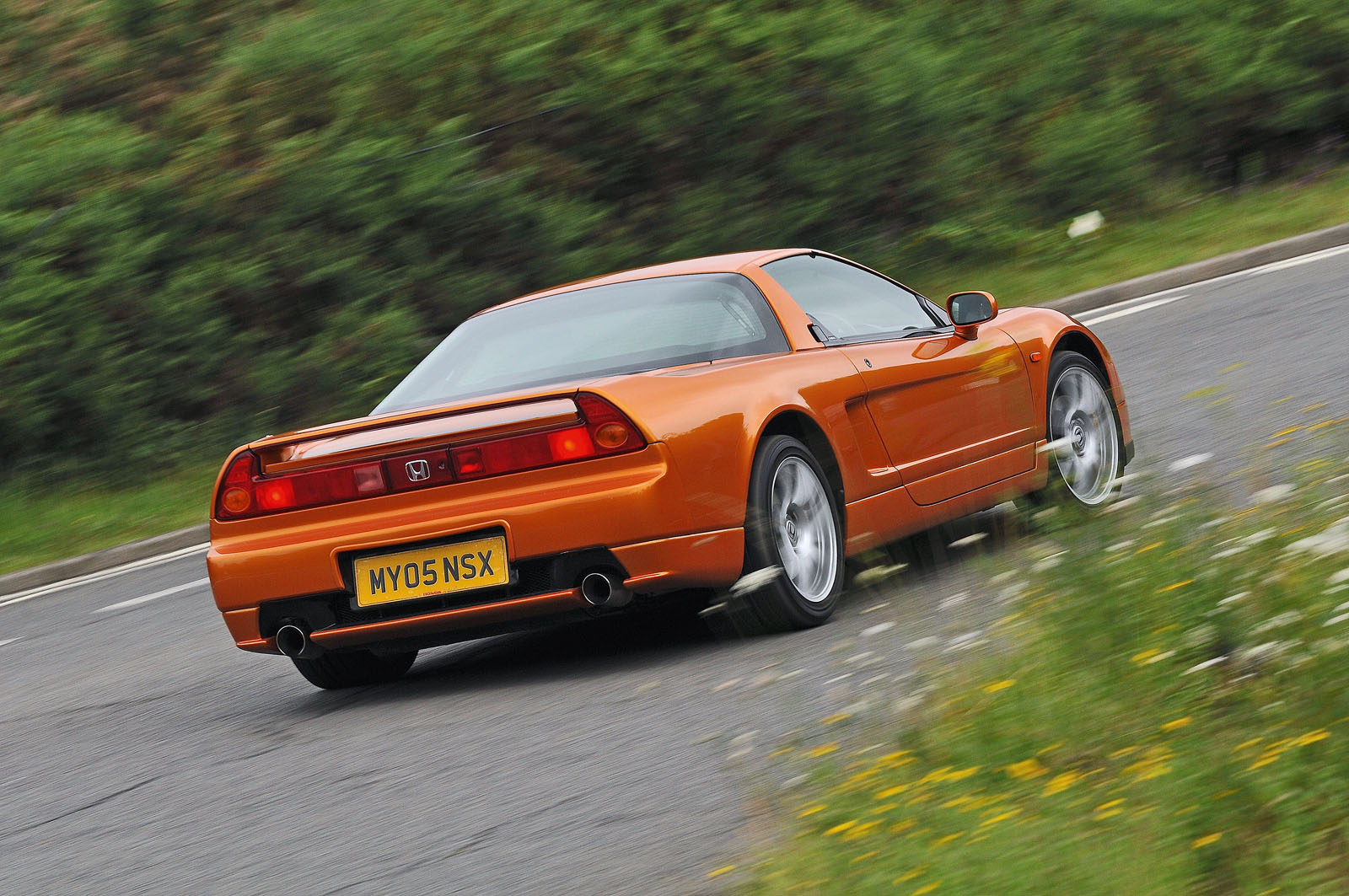 Today, a rare, 2005 3.2-litre coupé with around 40,000 miles costs from £85,000, while prices for the earliest and leggiest cars start at around £30,000. Five years ago, you could take £10,000 off that figure. The lesson? If you want to own the world's most exotic daily driver, buy now before you can't afford to.