Fifty-four years ago, give or take a few months, Porsche unveiled a new sports car at the Frankfurt motor show.
It was a big moment for the company because, until that time, its sole road car offer had been the lovely but rather limited 356 coupé.
The new car would help establish Porsche as a somewhat more senior player. Clearly, it hoped it would do well, but I doubt even Ferry Porsche himself would have bet that more than a half a century later, journalists the world over would be sitting down to write words about the construction of the one-millionth example.
There was nothing dramatic or remarkable about the new car. It had a horizontally opposed, aircooled engine mounted behind the rear wheels, but so had the 356 and, for that matter, the Volkswagen Beetle designed before World War 2. The engine had six cylinders and overhead camshafts, but such refinements pre-dated even World War 1. It didn't even get off to a particularly auspicious start: Porsche couldn't get the name right. Peugeot owned the right to all three-digit numbers with '0' in the middle, so the 901 became the 911 after just 84 cars had been built. By which stage it was already gaining a reputation for tricky handling and locking its brakes in the wet.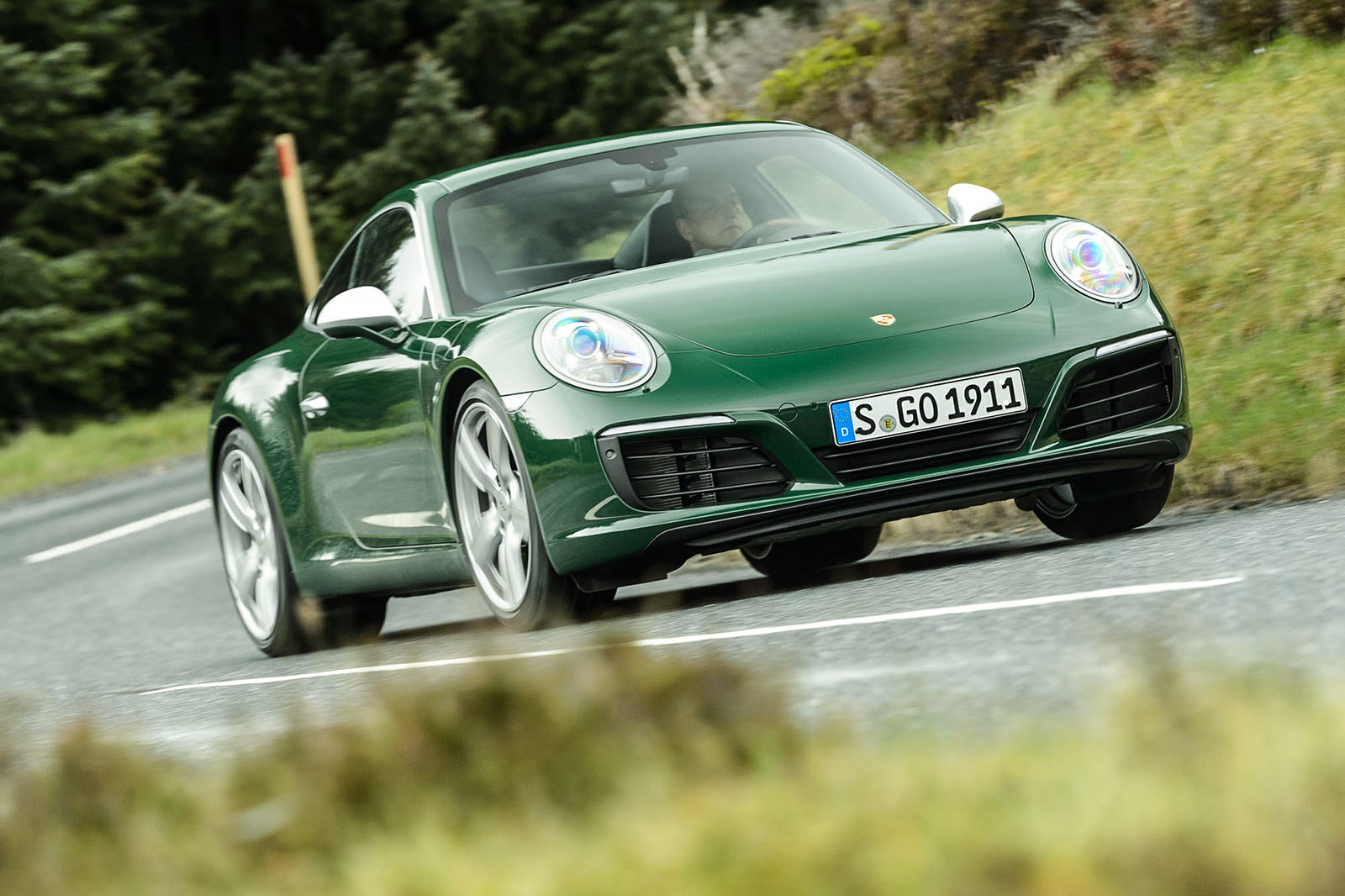 Some 999,916 cars later, I'm sitting in the one-millionth 911 and more frightened than I've been in a 911 in years. It is the day before it goes on a global tour before being retired to the museum. One hundred miles away in Edinburgh, journalists from around the world are arriving, along with Porsche top brass. Marching bands – literally – are assembling at Edinburgh Castle to mark its public debut. This may be 'only' a standard production Carrera S, but right now to Porsche, it is probably the most important 911 in the world. I have no chaperone, the Highlands lie before me and the roads are wet. Briefly, I picture spinning it off the road and physically shudder. So instead, I go to my happy place and think about what brought the 911 to this point.