Glasgow University student Lewis Campbell has won the 2018 Autocar-Courland Next Generation Award for his idea to tackle vehicle cloning using blockchain technology.
Campbell, who is studying mechanical engineering, was named the 10th winner of the award, which is designed to support young talent in the automotive industry, at the Society of Motor Manufacturers and Traders annual dinner. As part of his prize, Campbell will receive a five-month work experience stint with firms including Horiba MIRA, Jaguar Land Rover, McLaren Automotive, Nissan and Toyota.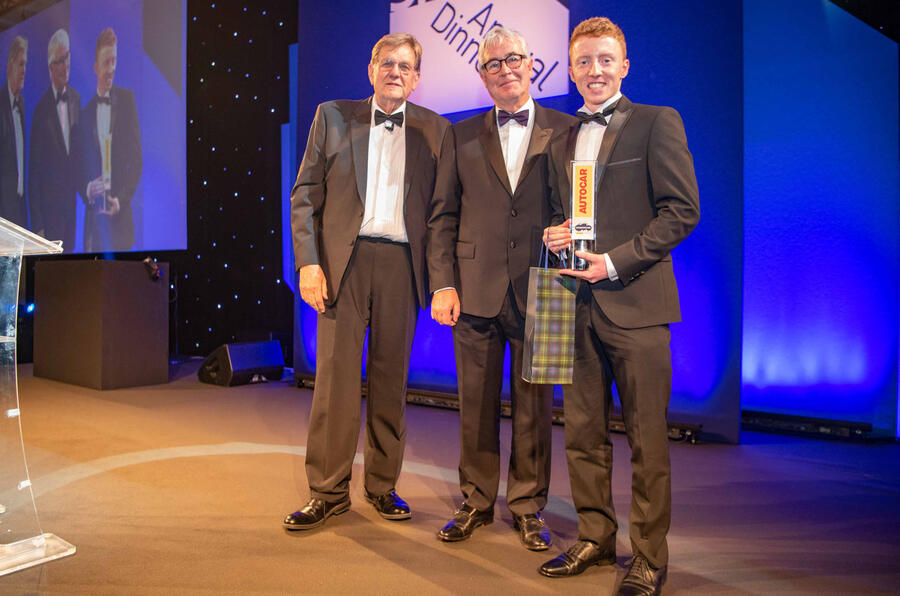 "I'm overwhelmed to have been chosen as the winner," said Campbell. "The Next Generation Award has rewarded a string of inspiring innovations over the past 10 years, and it is a great honour to have been selected to join that list."
Campbell's winning idea was the installation of near-field communication chips in cars, which then used a frequency-changing algorithm to deter hackers and communicate with a nearby smartphone.
That phone would take the vehicle information from the chip and, via blockchain, store it in a server hosted by the manufacturer, creating an electronic record that would make it tougher for fraudsters to clone vehicles.