In a few years, EVs will be taking to UK roads in much greater numbers than they are today. But will the UK's electricity-generating network be able to keep up?
Although there has been widespread concern that it won't, the current assessment by National Grid plc (which also manages the UK's natural gas supply) is far more optimistic. If the right steps are taken, then far from overloading the network, EVs could actually contribute to reducing energy consumption by 2050.
Thanks partly to the 2019 Climate Change Act, which aims for net zero CO2 emissions by 2050 across the board, energy supply for EVs will form part of a massive UK decarbonisation strategy. In its annual Future Energy Scenarios report (FES), National Grid lists four possible ways in which the UK's energy model will shape up. Two of those will achieve net zero emissions by 2050.
National Grid's electricity network is split into two main parts: the high-voltage three-phase network and the local, low-voltage single-phase networks, carrying electricity from substations to properties.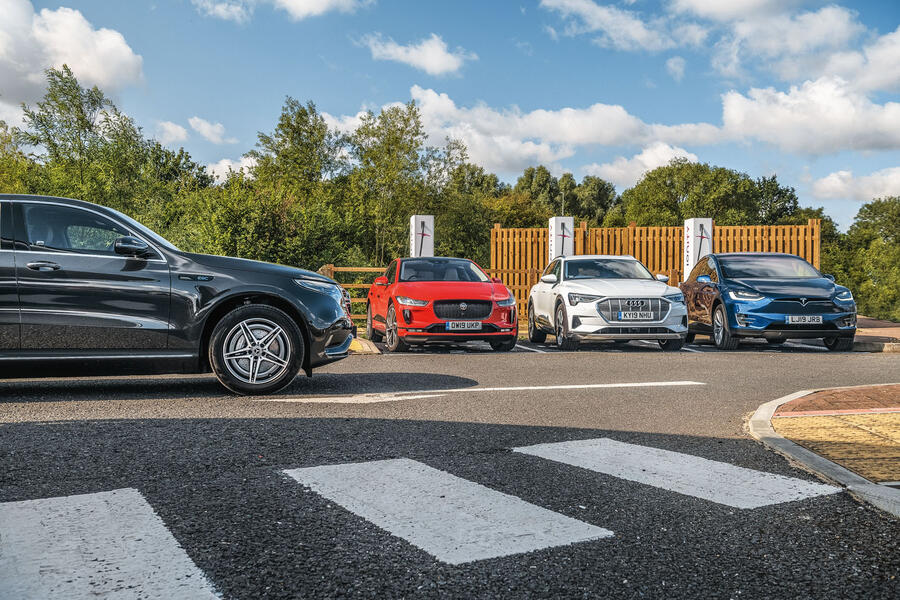 If nothing is done, it is expected that demand on both networks will double at peak periods once the mass roll-out of EVs begins, causing serious problems.
National Grid predicts that 50% of all new cars will be plug-in hybrid or fully electric by 2030 and that there will be 35 million EVs on UK roads by 2050.
In the short to medium term, it is predicted that overloading the network in peak periods can be avoided by smart charging. Smart chargers fall under the control of network operators and each charger can be told when to begin charging to spread the load on the networks into low-peak times. Successful trials over the past few years have established that consumers have no concerns with the time of day their EV gets charged, particularly because it usually happens overnight.