Motoring journalist and TV presenter Jonny Smith will attempt to smash a world speed record for electric cars this weekend.
Driving the Flux Capacitor – a modified 1974 Enfield 8000 Electric City Car – Jonny will be trying to break his own world record for the fastest street-legal electric vehicle. The Flux Capacitor has already covered the quarter mile at Santa Pod Raceway in Northamptonshire in 9.86sec, reaching 121mph, during an attempt in July.
The car has now been further modified and has the equivalent of 800bhp and 1200lb ft of torque, enabling it to hit 113mph in 6.0sec – quick enough to comfortably outpace the majority of modern hypercars and, Jonny hopes, to better the record at Santa Pod once again.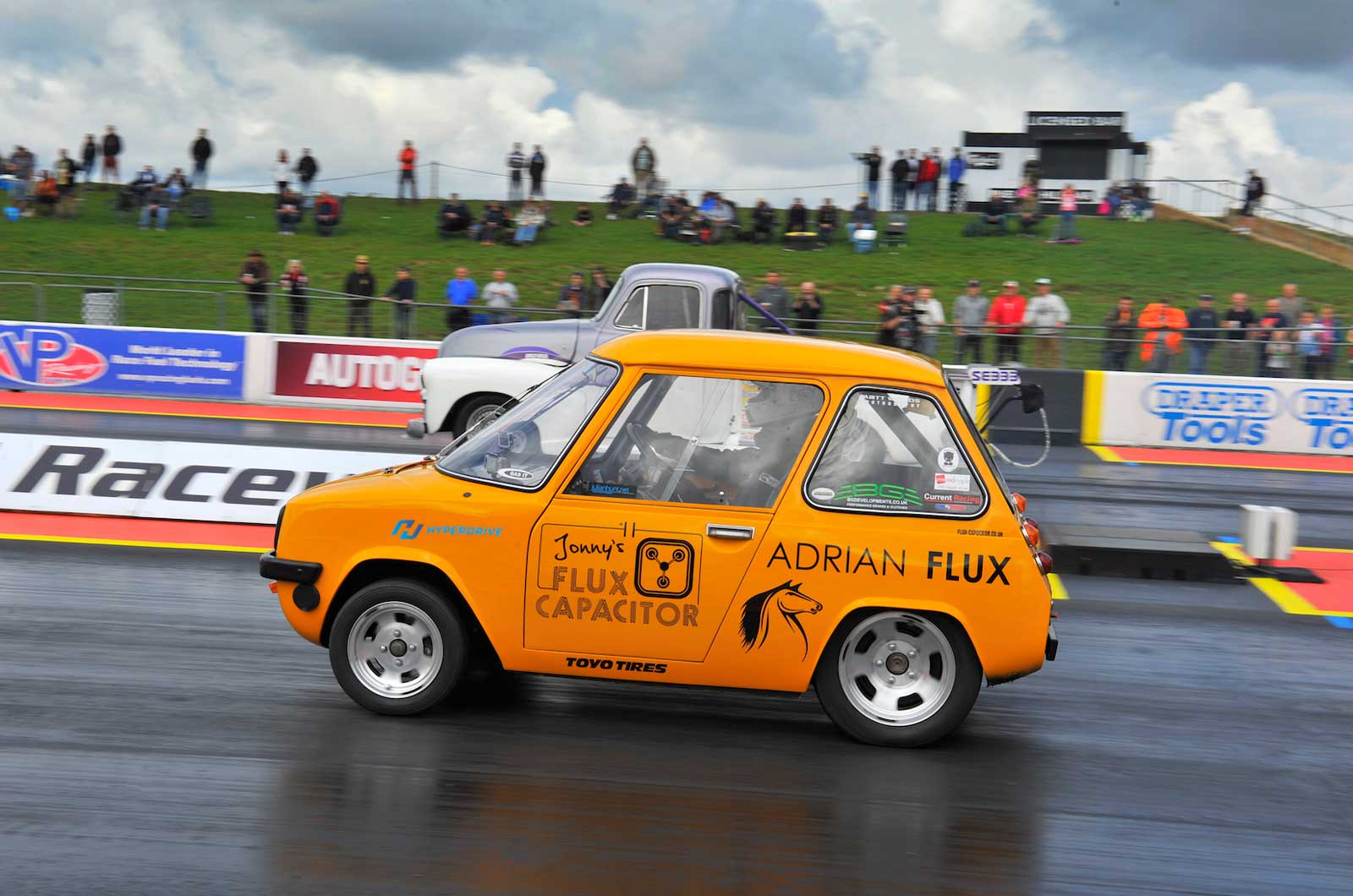 The Enfield 8000 was built between 1973 and 1977 when the UK was wracked by fuel crises. The two-seater was made from fibreglass and powered by lead acid truck batteries that produced 48 volts.
Jonny's car, which he bought flood-damaged four years ago, has had the original 300kg batteries replaced with modern 400V lithium-ion versions, normally used to start the engine of a Bell Super Cobra helicopter gunship. They weigh just 145kg and produce around 120 times the power, thanks to a management system by electric powertrain company Hyperdrive. The batteries power two electric motors located in the transmission tunnel that drive the rear wheels through a diff.
Stephen Irish, managing director of Hyperdrive, hopes the project will help improve the image of electric cars with the wider population.
"It's a drag car, first and foremost, so obviously it's very focused on performance," he said. "The limit is traction, like any drag car. Jonny said he wanted it to go faster, so we've given it some more beans. We're probably approaching the limit of what's possible in something so small.
"If you wanted the best performance you wouldn't necessarily start with this vehicle, because there's a limit to what you can package in a small car. But it's been great fun and had a great profile because of what it is.