Motoring journalist and TV presenter Jonny Smith will attempt to smash a world speed record for electric cars this weekend.
Driving the Flux Capacitor – a modified 1974 Enfield 8000 Electric City Car – Jonny will be trying to break his own world record for the fastest street-legal electric vehicle. The Flux Capacitor has already covered the quarter mile at Santa Pod Raceway in Northamptonshire in 9.86sec, reaching 121mph, during an attempt in July.
The car has now been further modified and has the equivalent of 800bhp and 1200lb ft of torque, enabling it to hit 113mph in 6.0sec – quick enough to comfortably outpace the majority of modern hypercars and, Jonny hopes, to better the record at Santa Pod once again.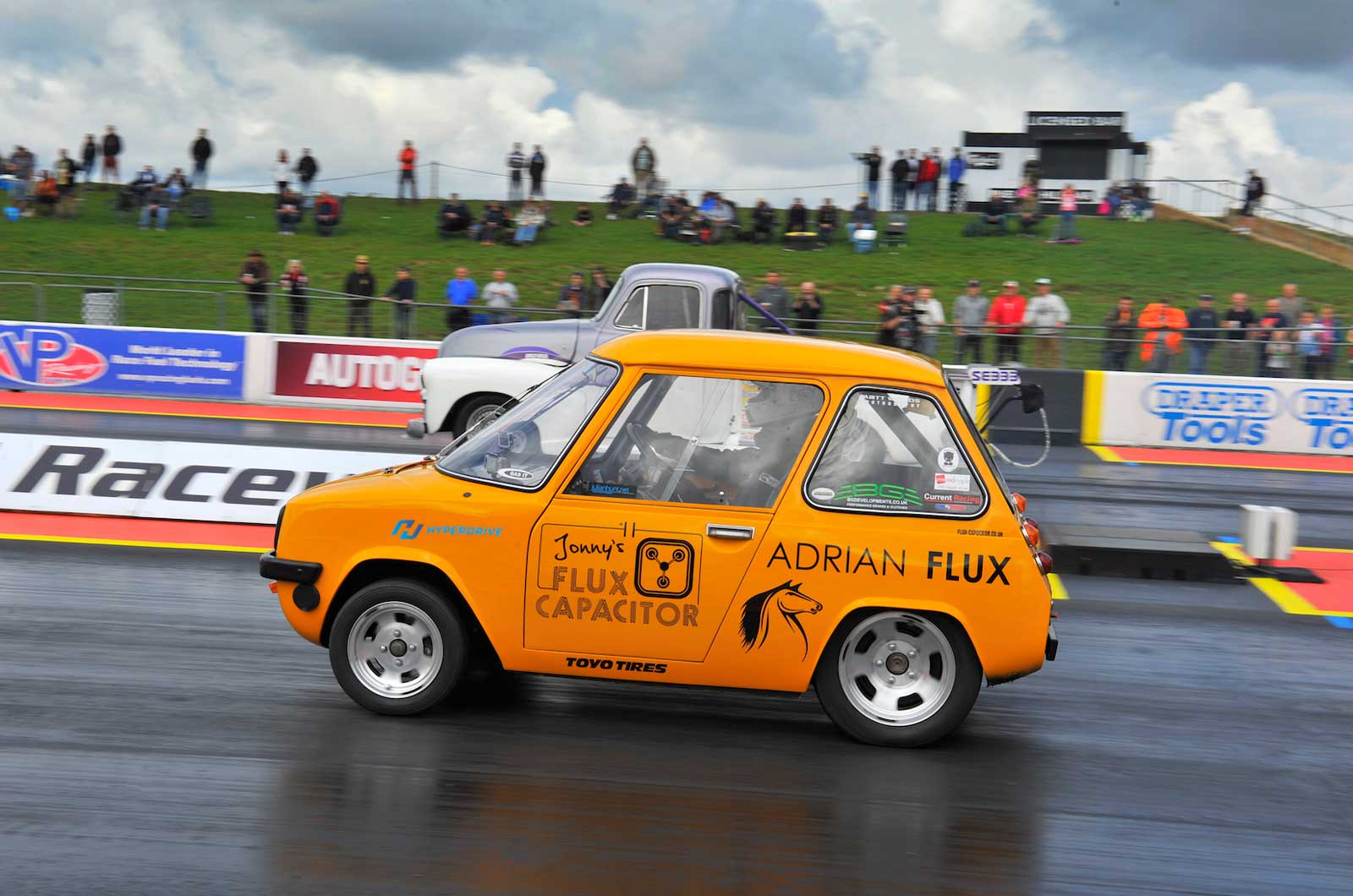 The Enfield 8000 was built between 1973 and 1977 when the UK was wracked by fuel crises. The two-seater was made from fibreglass and powered by lead acid truck batteries that produced 48 volts.