I was about to write that you wouldn't believe how good the computer-generated animations made by a small company called Realtime are – but the fact is you would. That's the point of them.
"Good CG is like a good sports referee," says Paul McSweeney, Realtime's client services director. "You don't notice it. You have to believe it straight away."
Realtime is one of those small companies that keep the big industrial wheels turning, specialists whose name rarely gets attached to finished products because they supply, often confidentially, work that slips seamlessly into somebody else's.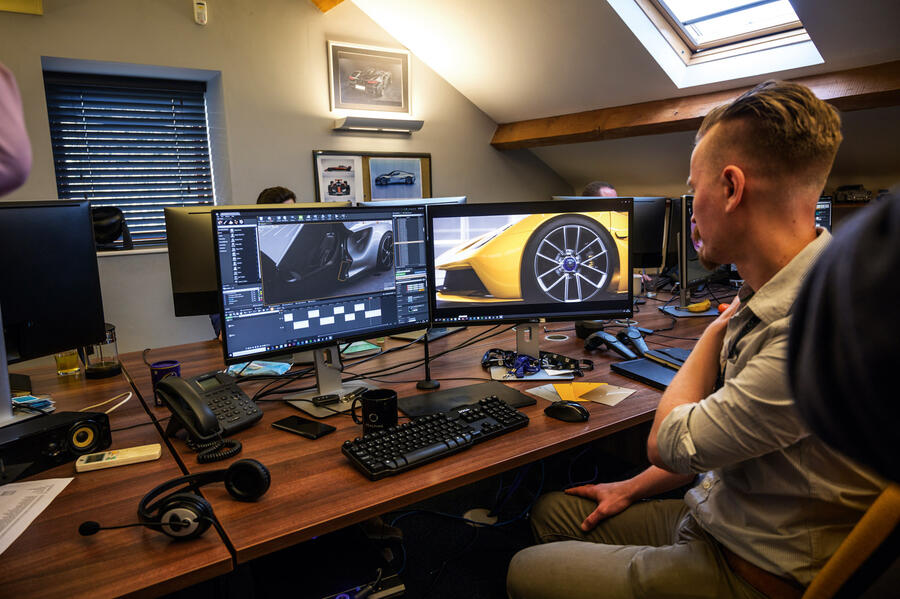 Realtime's work – CGI animation and visual effects predominantly for TV and film, gaming and the car industry – is so immersive that, having watched it online, I showed up to Realtime's converted barns, surrounded by farmland, a few miles from Blackpool, and wondered if this could really be where it all happens.
The banks of computers inside – big screens, gentle heat, lots of whirring – tell you it is. This is a place with a lot of processing and brain power.
And if you're not watching Realtime's stuff on the BBC's War of the Worlds or in games your kids know if you don't (Grid, Everwild, Game of Thrones and Jurassic World franchises), and you happen to have two million quid to drop on a car, Realtime will help Lotus sell you one.
Not that you'd know. Realtime has made the world's most advanced car configurator but the idea is that a bod from Lotus shows up with a hugely powerful laptop – the sort that runs games with ease – to "a table, office, or wherever high-networth individuals hang out", says Alan Holroyd, Lotus's digital marketing manager, and talks them through specifying an Evija electric hypercar.