Chris Goodwin used to joke that his office was the cabin of whichever prototype supercar he was developing at the time. But since moving from McLaren to become Aston Martin's high-performance test driver, and head dynamic development on the brand's three mid-engined cars, his workspace has become much more mundane: an industrial unit in Milton Keynes. 
Okay, so this unit is also the HQ of Red Bull Racing (RBR) – we're not talking Wernham Hogg here – but it's still far less exotic than Goodwin's former haunts. His tally of air miles has stalled, too. 
"This is the first winter for years I've spent in England," he says. "Gianfranco in the Riva del Sole hotel in Nardò hasn't seen me for months. He probably thinks I'm dead."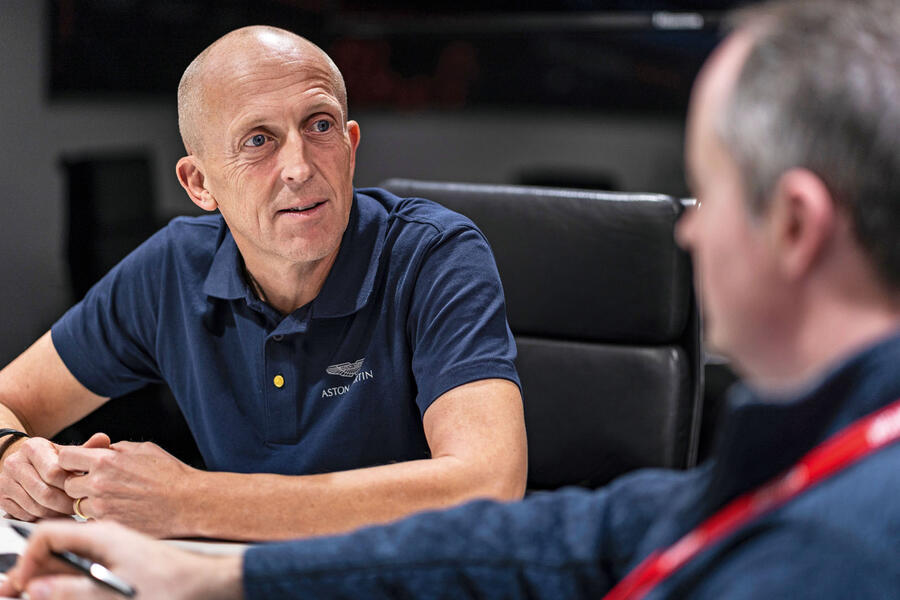 Yet Goodwin is working at the cutting edge, developing the forthcoming Valkyrie in a virtual environment good enough to blur the lines with reality, one that allows Aston and Red Bull to work on Adrian Newey's fever-dream megacar well before the first prototype is running. Autocar has been allowed to see the development simulator, and to have a first go in the digital Valkyrie.