With the launch of the facelifted Range Rover, which promises a better mix of luxury and off-road capabilities than its predecessors, we thought it only right to republish an Autocar road test for the Mk1 original. The unmodified words from our 12 November 1970 issue follow...
Eagerly awaited, the new Range Rover has fulfilled and even surpassed the high hopes held for it.
The combination of an over-90mph maximum speed with the ability to go cross-country mud-plugging as well is not new – the Kaiser Jeep Wagoneer did all this when we tested it in 1964 – but will seem revolutionary to many.
What is so good about the Range Rover is the way it carries out its multiple functions, serving equally well as tug, load carrier, cross-country vehicle and, by no means least, as an ordinary car suitable even for commuting in heavy traffic.
Range Rover gets a facelift and new plug-in hybrid variant
It is often forgotten how seating positions have been lowered over recent years, to keep waist and roof levels down, and it takes something like the Range Rover, in which one see over the roof of the car ahead, to make one appreciate the value of a higher sight line.
The ability to see what is happening much farther in front, and to be able to look down on the flat bonnet with its clearly defined corners, means it is easier to appraise traffic situations and to place the vehicle accurately. This good view all round goes a long way to compensate for the rather large turning circles and 5ft 10in width.
Comment: why the new Range Rover needed a plug-in hybrid variant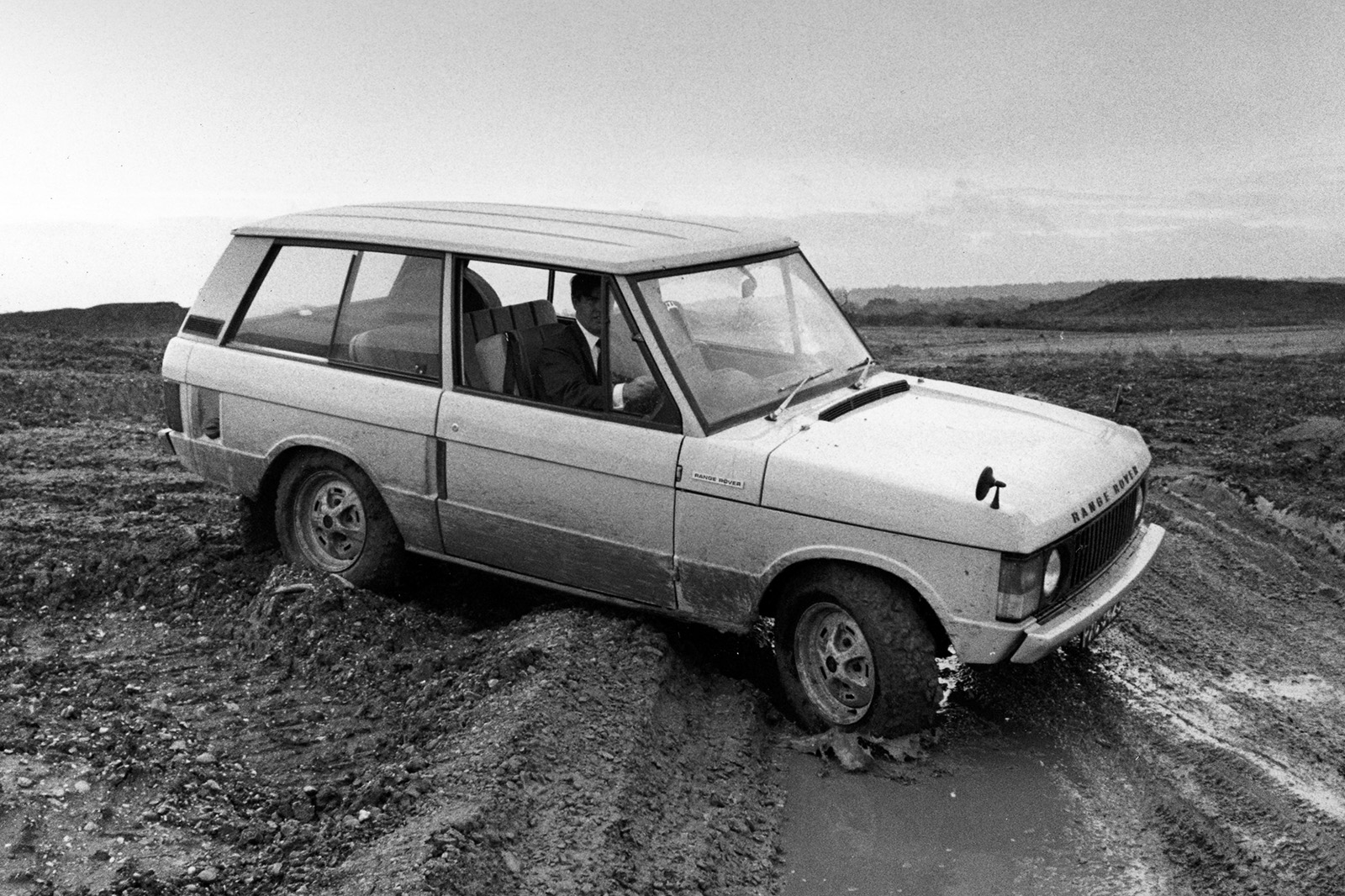 Also unexpectedly good is the standard of ride comfort, an education in what can be achieved with live axles front and rear. On most surfaces the car rides with surprisingly little vertical movement, and there is only occasionally a trace of front-end pitch – short crisp bounce rather than any suggestion of floating.