When the American style of christening storms came to Britain a few years ago, it was inevitable that some wag in the Met Office would find a way to undermine the whole concept with an underwhelming name to snigger about.
Storm Brian was the result. It's a fine English name but perhaps lacking the gravitas of many of those coined overseas. "In terms of impact, we've had spray overtopping quaysides," someone from the Environment Agency told the BBC of Brian's pummelling of Cornwall. Top marks for not trying, Brian.
While Brian was doing his thing on the other side of the world, Typhoon Lan – now there's a name – was homing in on southern Japan, bringing with it 140mph winds and a storm that made photographer Stan Papior wish he'd invested in a waterproof camera and jacket.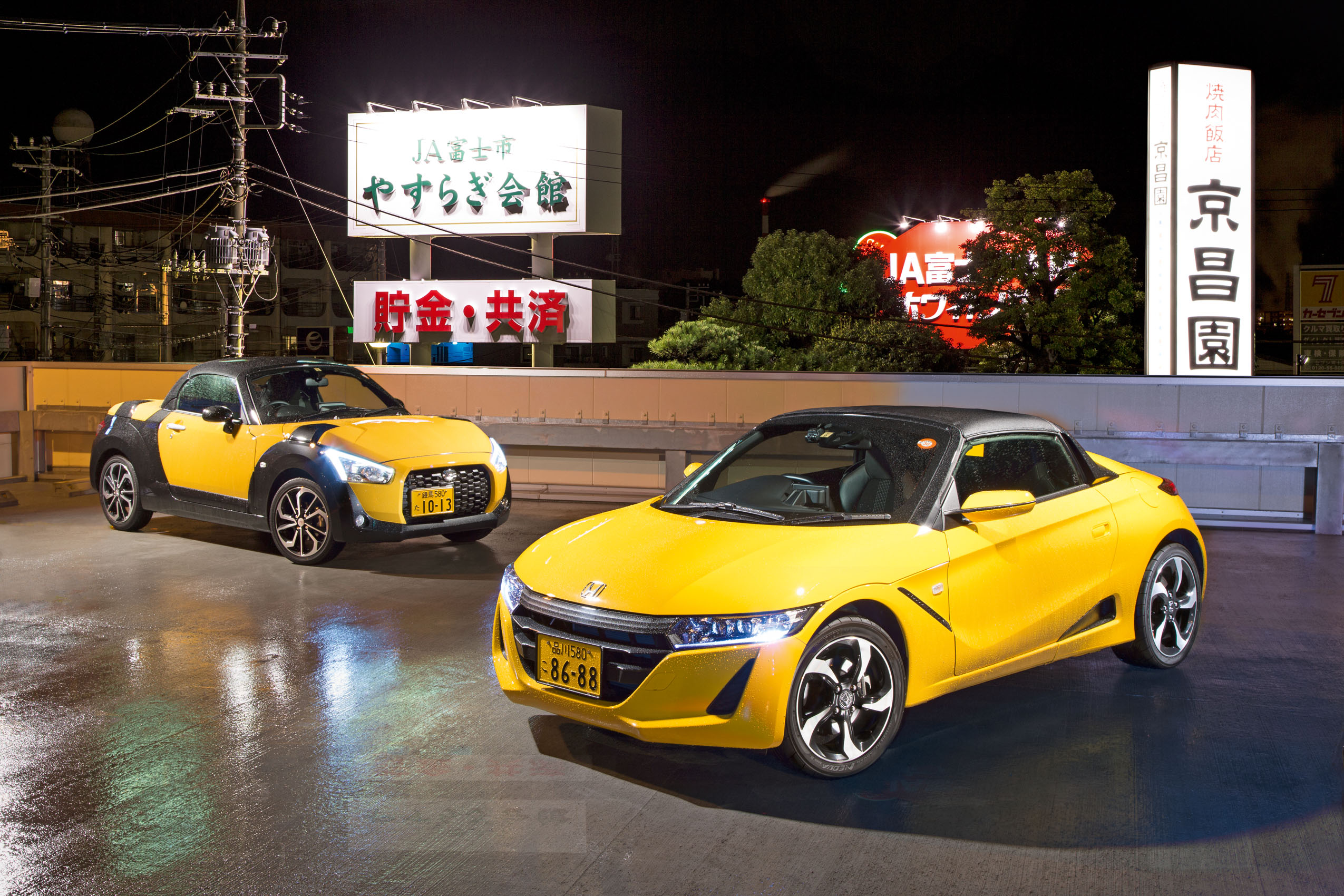 Look really closely at some of his pictures here and you still won't see Mount Fuji, the enormous, awe-inspiring backdrop we'd planned to use to celebrate one of the Japan's most wondrous automotive creations: the kei sports car. Where's Brian when you need him?
There are only two kei sports cars in production at time of writing – the Honda S660 and the Daihatsu Copen – and we have an example of each with us. Like all kei cars, they are built to strictly controlled dimensions – so no longer than 3400mm and no wider than 1480mm. No kei car can have an engine bigger than 660cc, nor one more powerful than 63bhp. Most end up at those extremes; anything smaller would surely be blown away by Lan, and even Brian might have something to say.
In truth, the only extreme thing about these cars is just how small they are. As we set out from Tokyo in them, a Jaguar F-Type Coupé pulls alongside us at the first set of traffic lights. "Aww, how cute," the driver of the enormous Jag, which looks about four times the size of the S660, must be thinking to himself. And who can blame him? Both of these things are so sweet and endearing, you'll forgive them almost anything. But more on that later.