Daihatsu has presented five new compact cars at the Tokyo motor show, headed by a compact coupé called the DN Compagno.
The car's look is heavily inspired by that of the original Compagno from 1963. It has been designed for "active seniors" who want to add "colour" to their "post-retirement lives".
Power comes from a choice of a 1.0-litre turbocharged petrol engine or a 1.2-litre alternative that's assisted by an electric motor.
Alongside the four-door Compagno will be a small SUV called the DN Trec. It gets the same engine options as the coupé and has been designed with the rugged set-up of a crossover.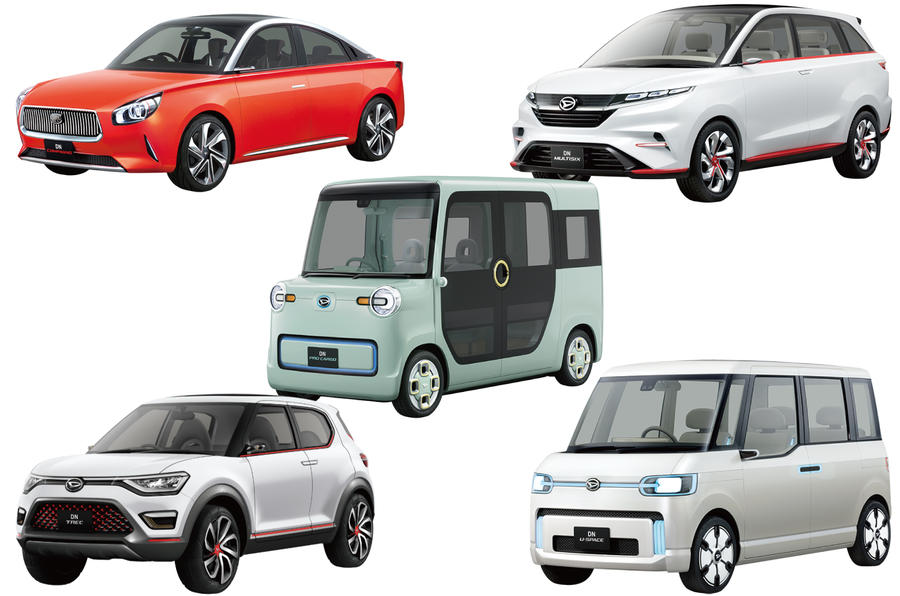 A larger SUV called the DN Multisix will also be on show. This minivan uses a 1.5-litre petrol engine and features three rows of seats.
In addition, a petrol-powered U-Space minivan will make its debut, demonstrating tight packaging to offer large cabin space despite its small dimensions. It uses a 660cc engine.
Finally, the DN Pro Cargo concept, which uses an electric motor, is described as a versatile load-lugger suitable for a variety of uses, from wheelchair-accessible vehicle to small mobile cafe. It measures 1600mm in height and is inspired by the Midget of 1957.
More content: