Here's the thing. Santa said that he needs an instant grotto, to give away pressies and park the sleigh. We are on pretty close terms, me and Santz (as I call him), so I pitched the idea of a container to him.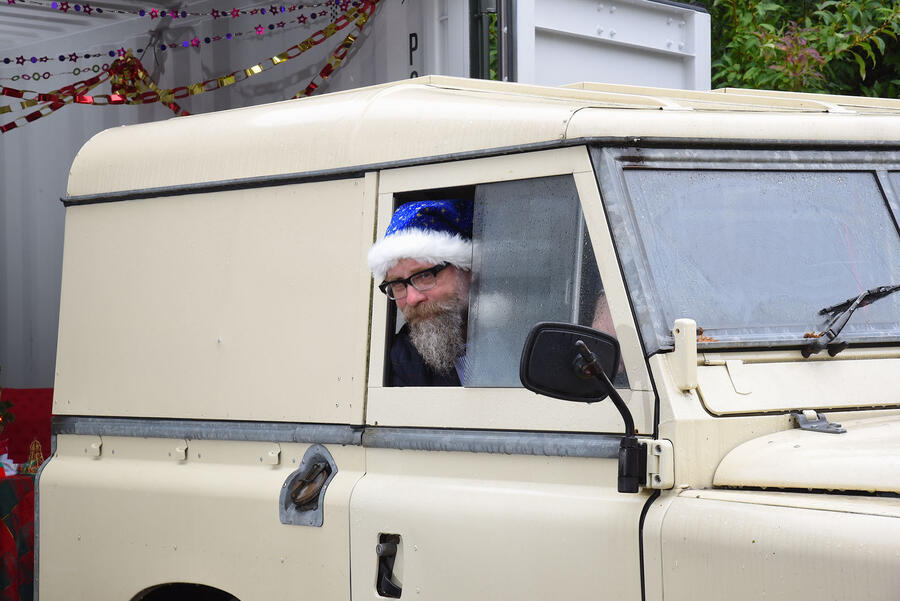 Containers are measured in imperial and are usually 6ft, 10ft, 20ft, 30ft or 40ft long, 8ft wide and 10ft high. There are various designs, with side openings and even refrigerated units. New ones start at around £2000 plus VAT. Used ones will be less depending on condition and size but are usually £1000. 
My container requirement was purely as a great big stuff-swallowing box. Santa, though, might prefer all sorts of the more fancy options and they are available as offices with windows, or even clad in wood for that North Pole log cabin look. 
So where can you plonk your container? Well, the good news is that they are regarded as temporary structures. Just like caravans, they can be parked on your property and you should not need any planning permission. However, it's wise to go and see your local planning office first, just in case. They may have restrictions when it comes to location, especially if you are in an area of natural beauty. There would be issues if you decided to start stacking them. It makes sense not to cover any mains drain access, or have power cables directly overhead.