Our road testers have tested an awful lot of cars over the last 12 months. To finish the year in style, each picked their favourite car of 2017 and gathered them all together in an attempt to pick an overall winner. Here's what happened...
MATT SAUNDERS: Right, I'll be 'mother'. We're here to talk about our favourite cars of the year, and probably to not agree on which is the best overall.
There's a Porsche, a McLaren, a Lamborghini and an Aston Martin in the car park – as you'd expect of a bunch of road testers.
And then there's yours, Prior. Presumably, being your habitually organised self, you found that all of the cars you really wanted to bring had been spoken for by the time you alighted on the Suzuki Ignis, right?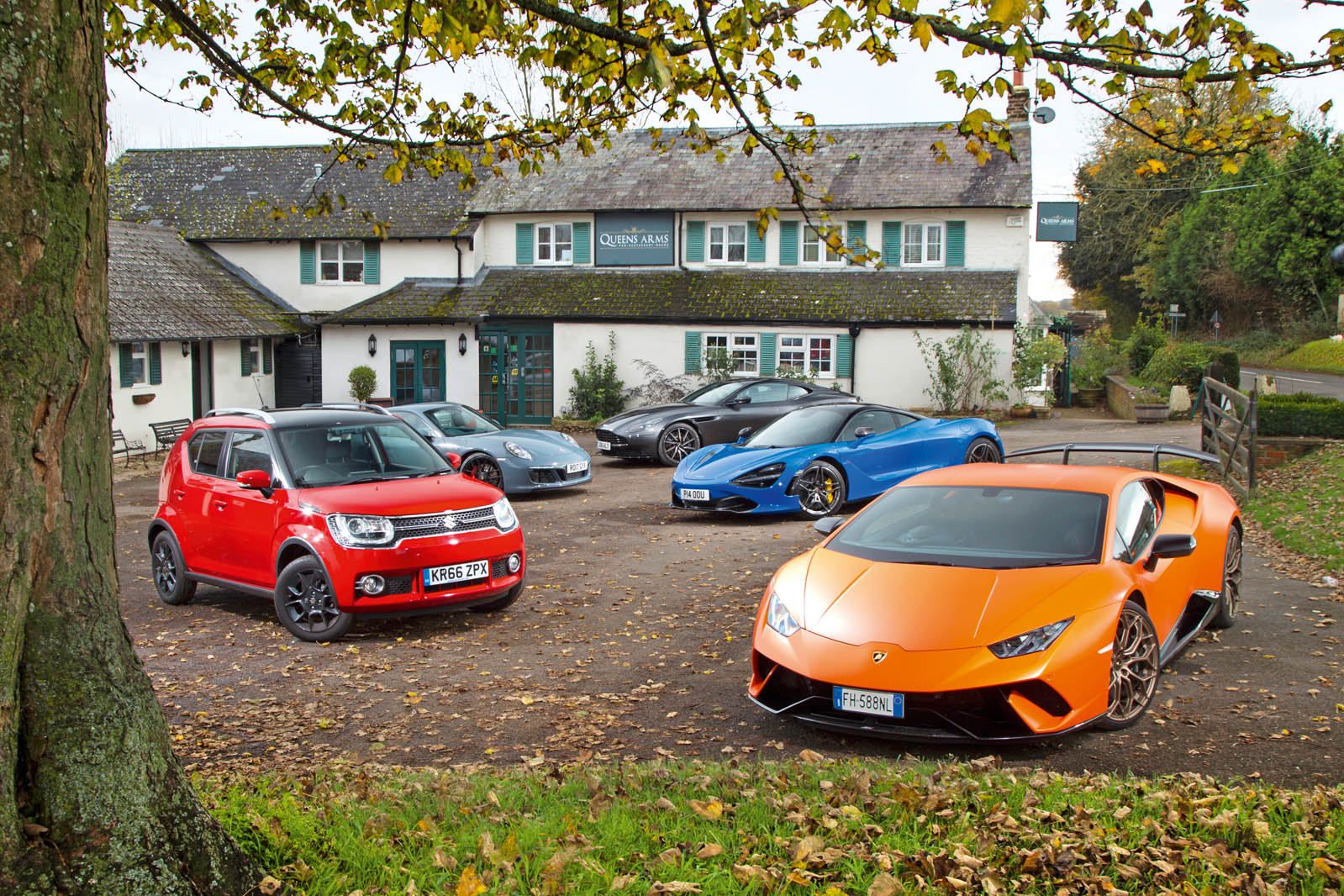 MATT PRIOR: Now, now, that's not entirely true – but not entirely false, either. The Suzuki isn't the best car I've driven this year but it is one of the cars I've liked the most. I think it's really nicely engineered: it's small, it's short, it's light, it's clever, it's four-wheel drive and it's the only car here that's really compact enough for these country roads. It's quite nice to drive but, moreover, I've just got a lot of time for it –because it's harder to make a car like this well than it is to make a carbonfibre supercar, isn't it? It's a nice piece of kit.
MS: When I drove it, I remember thinking: "If I was 23 again, I'd really fancy this." It's just so much more characterful and interesting than most small, cheap cars.
ANDREW FRANKEL: As someone who has a bit of an aversion to the modern trend towards crossover SUVs, I'd say you can get in the Ignis even after something ridiculous like a McLaren 720S – and it's not unpleasant. You can appreciate the purpose it serves and imagine the person you'd recommend it to. And that's what I struggle to do with all those crossovers.