The UK car market has remained strong despite concerns Brexit could cause a downturn, recording the best September on record last month.
SMMT (Society of Motor Manufacturers and Traders) figures show that September contributed 469,696 cars bringing the year to date total up to 2,150,495 and representing a 1.6% increase on the month before.
Diesel models saw an increase in demand and beat September 2015's sales by 2.8% with 218,364 units, while alternatively fuelled vehicles continued with strong growth to beat last year's September demand by 32.6% after 16,060 cars were sold.
Conversely, petrol car sales were down 1.1% on September 2015, but still accounted for the majority of overall sales, with 235,272 units sold.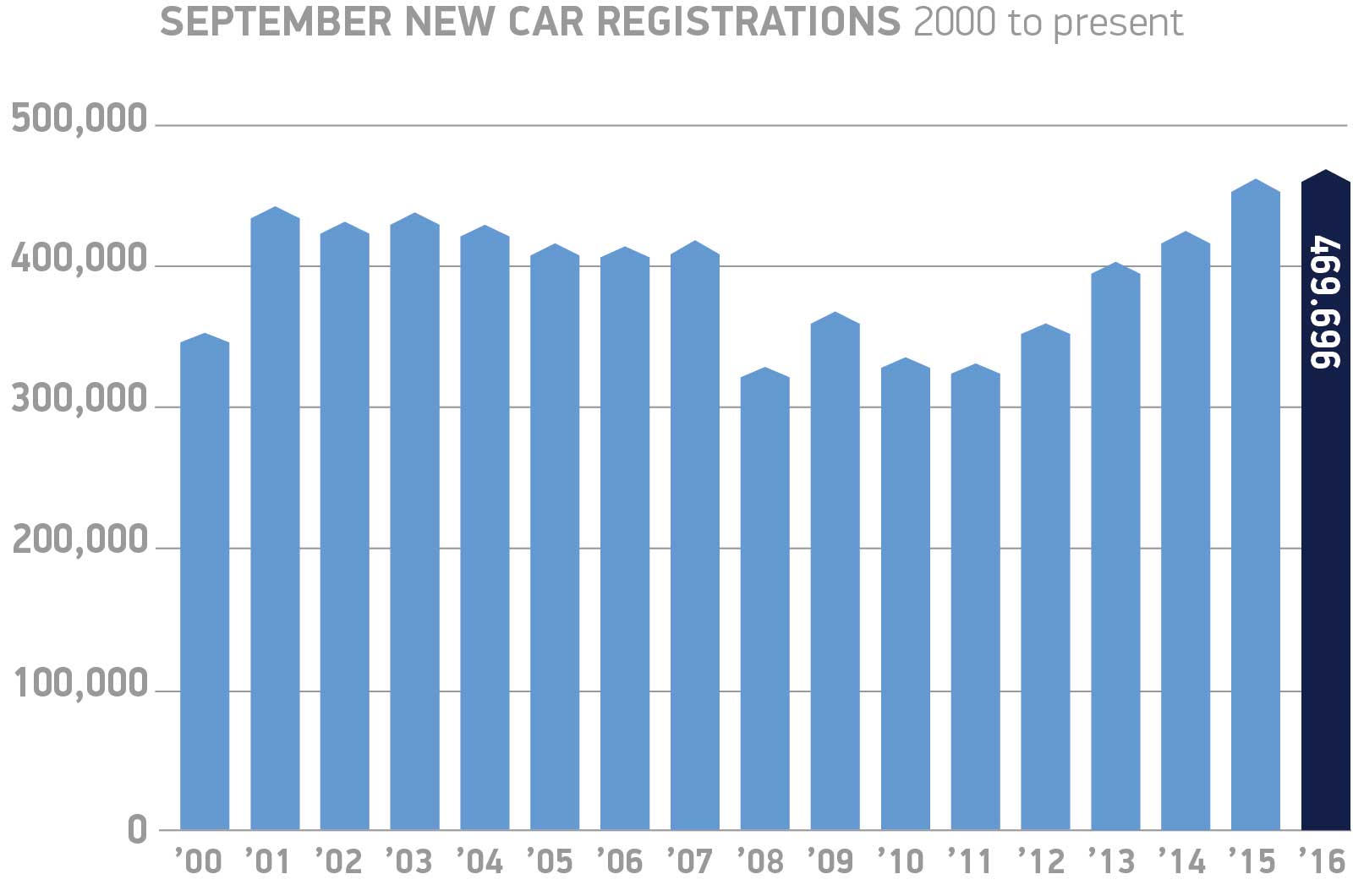 The Ford Fiesta continues to be Britain's favourite model, selling in 19,769 units compared to 14,570 for the second placed Vauxhall Corsa. The Volkswagen Golf sold in 11,003 units last month ranking it third, beating the Ford Focus by a slim 11 cars.
The top 10 best-selling cars in the UK over 2016 so far are as follows:
Ford Fiesta 96,139
Vauxhall Corsa 64,925
Ford Focus 57,137
Volkswagen Golf 54,934
Nissan Qashqai 50,923
Vauxhall Astra 44,771
Volkswagen Polo 43,642
Mini 36,738
Mercedes-Benz C-Class 34,994
Audi A3 33,240
The SMMT's chief executive Mike Hawes cites the new 66-registration plate as a key reason for September's strong sales.