When it comes to Tesla, attention is usually focused on its production struggles, the latest actions of company founder Elon Musk or, from a technology perspective, its pure-electric powertrains. But with the Model 3, the firm is also aiming to pioneer a new approach to chassis and suspension design.
Tesla's approach to designing those areas, which are crucial elements in defining a car's character and desirability, didn't follow usual automotive industry practice for volume car production. Autocar spoke exclusively with a number of Tesla engineers to gain an insight into that development process.
Most manufacturers these days build major new models from a platform or architecture, but when it came to the design of the Model 3's chassis and suspension, Tesla engineer stuck with a 'first principles' clean-sheet approach. The starting point were the tyres, which Tesla describes as the unsung heroes of its cars and crucial to feel and drivability. Development started in 2015 and Tesla worked with tyre manufacturers for almost three years, which is longer than the time spent on the Model S's tyres.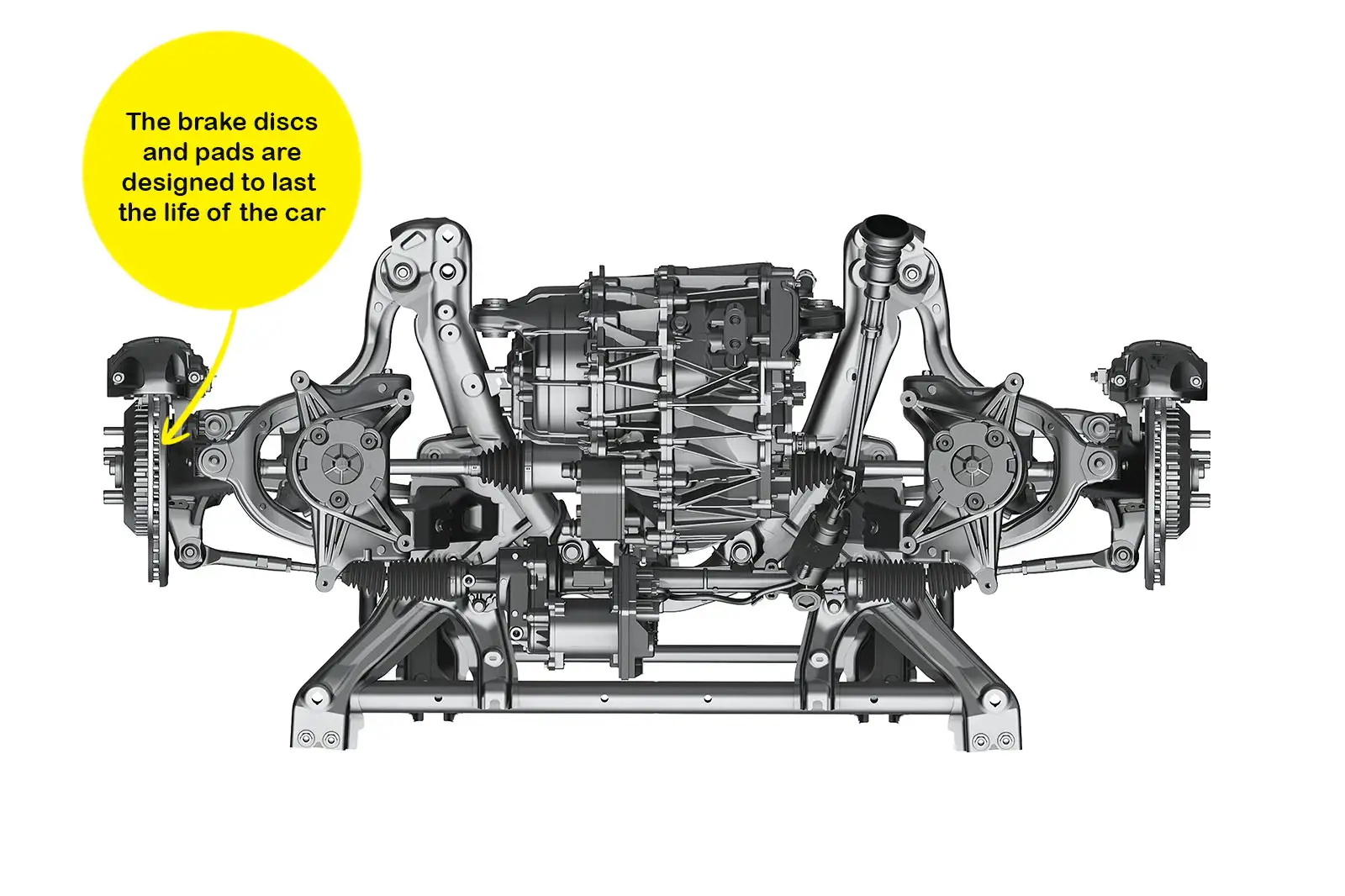 Tesla says tyres for a high-performance electric vehicle are challenged in a way that those on a car powered by an internal combustion engine (ICE) are not. A two-wheel-drive Model 3 with a long-range battery weighs just over 1700kg, so tyres have to cope with high loads as well as a 155mph top speed (for dual motor versions) plus continual torque input, either when accelerating or during regenerative braking.
The bulk of mass of an EV is usually located lower than in an ICE-powered car due to the battery packs being mounted under the floor. As a result, there is less vertical force build-up through the outside pair of tyres to generate grip when they corner. To tackle that, Tesla focused on tread stiffness, developing new compounds to deliver the desired combination of cornering grip and low rolling resistance. The tyres are filled with sound-absorbing foam to suppress noise amplified inside the tyre cavity.