Take just one look at the styling of a Mercedes-Benz 190 and you'll know in an instant what it's like to drive and own.
That three-box profile speaks of the solidity, comfort and robustness it delivers – and that's exactly what makes the first baby Mercedes such a cracking modern classic today.
The 190 was released in 1982, in 90bhp carburettor and fuel-injected, 122bhp 190 E forms. The latter remained at the core of the 190 range for most of its life. It was joined by a 2.6-litre straight six, a series of diesels and a succession of ever more potent 16-valve models, which culminated in the truly special 2.5-16 Evolution II. Production stopped in 1993 – an impressively long run with barely any major tweaks – when the 190 was replaced by the W202, the first Mercedes-Benz C-Class.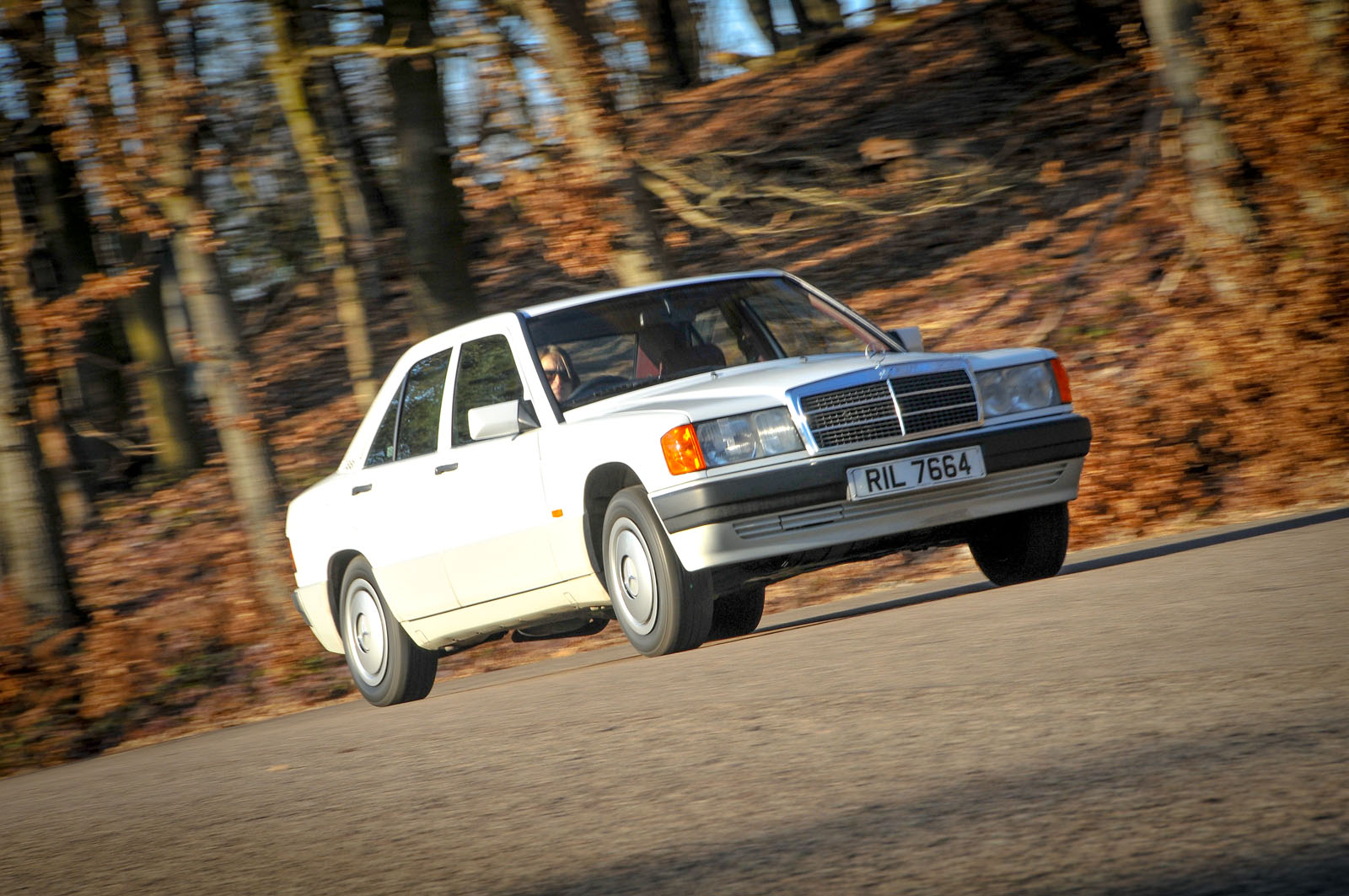 Cooking 190s like this one have long sat at the bottom of the Mercedes tree in terms of used values, and only now that the W202 is into banger territory are they being undercut. But a good 190 like this one can still be bought for very reasonable money.
The example tested here has a manual gearbox. Merc manuals have never been great, and this one is no exception. The rubbery change, vague action and long throw mean you'll quickly decide that an auto 'box is pretty much a must-have.
It'd suit the character of the car far better, too. If you're rowing through the gears, chances are you're driving a 190 the wrong way. Corners are not to be blasted through at maximum attack speed; that approach will provoke a dose of tail squat and body roll, sending the inside front corner into the air.