Ford tuning specialist Mountune has released two new performance upgrade packages for the Focus RS hot hatchback.
The Essex-based firm has had plenty of experience boosting the output of the hottest Ford Focus, and the new packages, dubbed m400R and m400X, supersede the widely available m400.
The m400R, offered as a free upgrade to current m400 owners, takes power and torque to the same 394bhp and 414lb ft figures as the old package, but it also brings with it a number of calibration features, including a full-time launch control function, full-throttle gear changes, an adjustable rev limit and tailored valet and anti-theft modes.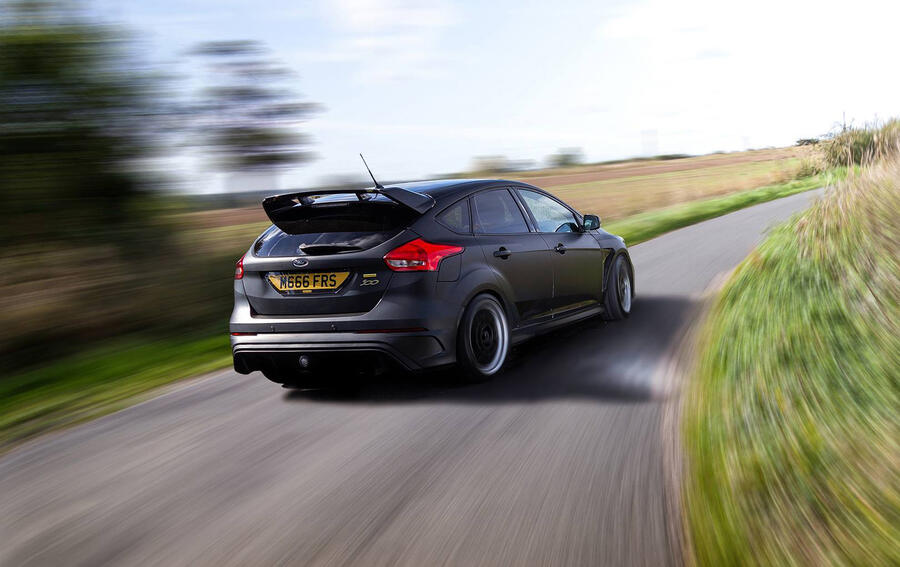 The m400x includes the same software features but is said to take "the performance of the RS to another level". No additional power or torque output is listed over the m400R, but Mountune claims it "dramatically transforms" the car's pick-up, throttle response and mid-range by "substantially increasing the area under both power and torque curves".
Both packs can be purchased from £595, but stock cars require hardware modifications including a new induction system, a larger intercooler, a three-inch downpipe and an upgraded 'cat-back' exhaust. That means the whole system will cost £3297 for first-time Mountune customers.
Read more:
Ford Focus RS Mountune FPM375 review