Twelve-cylinder Aston Martins can look too cheap, frankly, for the general pecuniary well-being of the British carbuying public.
DB7 Vantages and DB9s priced at less than £40,000 look like fantastically tempting alternatives to modern sports cars at similar money – until you realise that they cost rather more than the typical modern sports car to keep. Rather more than the typical lottery winner's pleasure cruiser one year out of four, I should think.
A man whose business it was to know such things once told me a fact I shall never forget about these superbly over-engined, British-built dream machines: "You can do a complete service on a six-cylinder DB7," he said, "in the time it takes to get to the plugs on a Vantage."
Aston Martin main dealers charge around £1000 for a minor annual service on a 12-cylinder car and close to £4000 for a major 40,000-mile service. That, in a nutshell, is what a 'Cologne' V12 really costs. And that's the expense you're in for, assuming nothing else goes wrong. You can understand why so many buyer's guides warn that if you can't afford to buy one new, you probably can't afford to run one second-hand.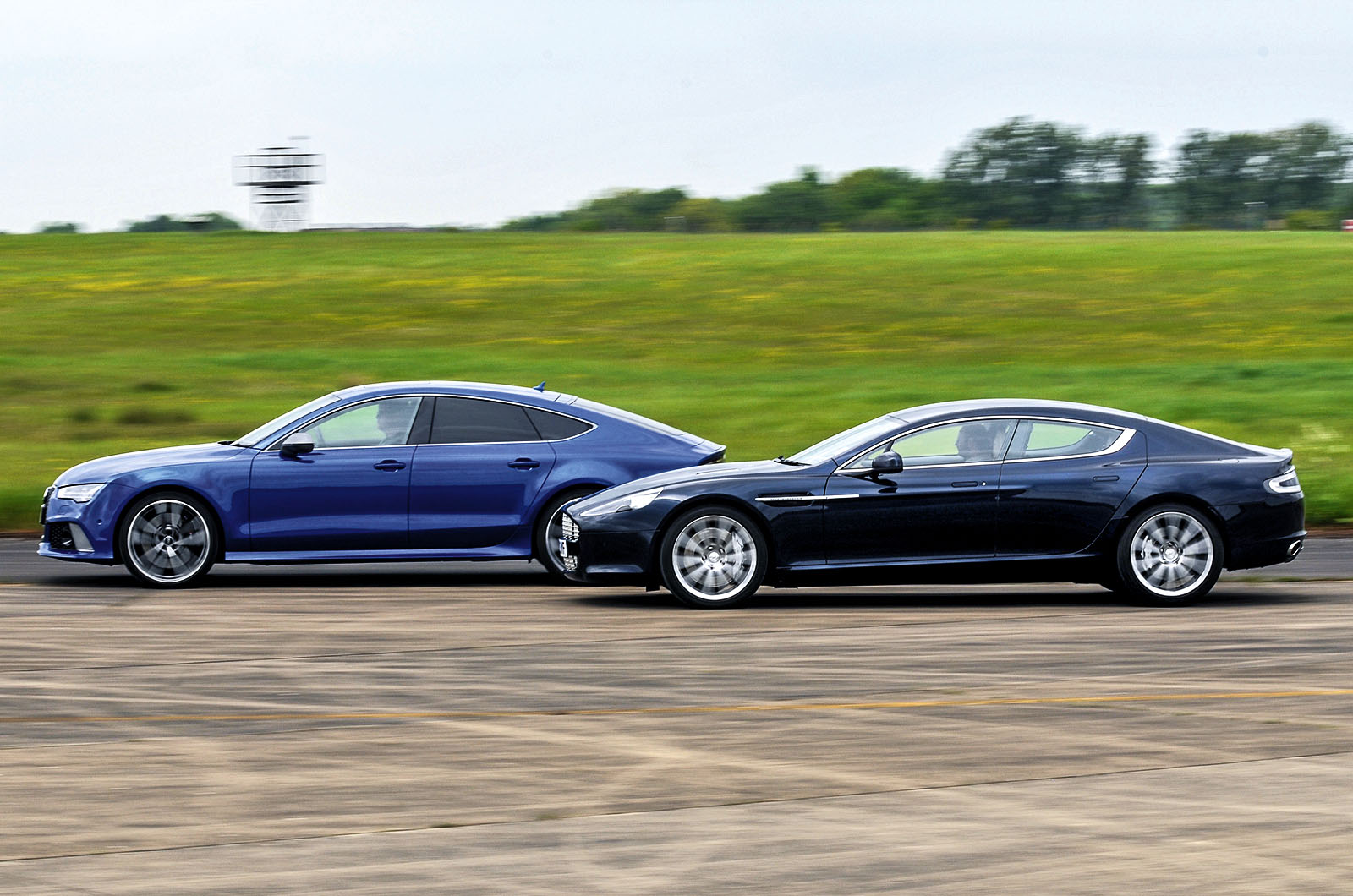 Thankfully, we're not in such treacherous, misleading waters here. A 'pre-loved' Aston Martin V12 that costs around £70,000 is less likely to leave anyone in doubt that it's an expensive car: to buy, to own, to juice up at the petrol station – full stop. And £70,000 will be about the size of the vacuum left in your bank account right now by a healthy early example of Gaydon's extra-rare-groove four-door coupé, the Aston Martin Rapide. That's cheap enough to be a much more realistic proposition than the car ever was at its original £140k-plus-options price, but still expensive enough to reflect its rarity and eccentricity.