The Mercedes-AMG Project One will use a powertrain that's essentially been lifted from Lewis Hamilton's championship-winning Formula 1 car and slotted into a road machine.
Those who understand the complexity of F1's latest powerplants will know such a feat is no easy task, so we caught up with AMG's boss, Tobias Moers, to see what implications this will have for its road use.
Mercedes-AMG Project One to generate 675kg of downforce
How durable will this tiny V6 engine be? Surely, Formula 1 engines are built to have rather short lives...
TM: "They used to be, but now the number of engines F1 teams can use in a season is restricted, so they're much longer lasting. We've certified the Project One's engine to 50,000km (31,070 miles). It'll need a rebuild after that."
Where will you sell the Project One?
TM: "It will be certified under European small series rules, so it'll go into the UK and Europe. Following successful consultations with authorities in the US and some parts of Asia, it can go there too. But we won't be selling it in China."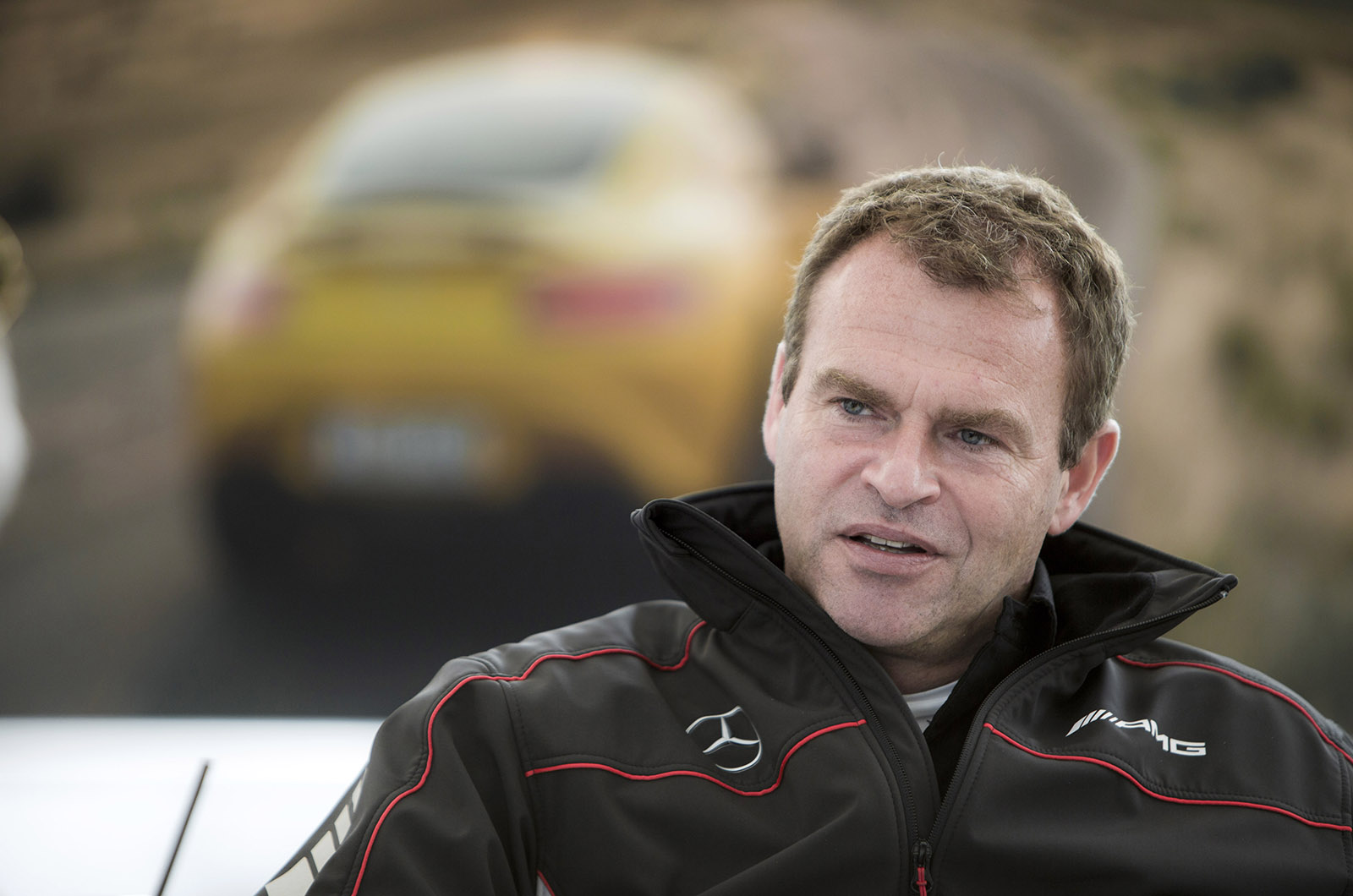 This must be a complex programme. What are the toughest parts?
TM: "We knew from the beginning there would be three major challenges: emissions, NVH [noise,vibration, harshness] and weight. But we can beat them. We're working our way through them right now."
Mercedes-AMG Project One hybrid tech due in series model by 2021
Do you have plans for another low-volume project?
TM: "We have no plan to make a successor. You can't have 10-year plans in an era like this. It's too disruptive. I never stick to plans beyond four or five years."
What does the Project One say about Mercedes-AMG's direction for the future?