Get up to date with part one and part two before you get started here.
It is finished. We first anticipated writing this short, triumphant sentence about six weeks ago, when we began to conceive, with the help of top-class UK designers and engineers, an all-new Volkswagen Golf-sized family hatchback for 2025 to 2030 and beyond.
The car you see here, both as a 1:5-scale model and as a series of elaborate, almost photo-real digital drawings, is called the Share P42. It is our car for the future, a five-door C-segment hatchback proposed both for shared and private ownership by Autocar's journalists, working with experts from the Coventry-based engineering services firm Envisage Group.
Autocar's angle? To investigate what a car planned for two to three generations' time might be like, and to understand the problems and thought processes the world's real-time car creators are facing right now. Envisage's angle? To publicise its impressive talents and skills in car design and prototype building as widely as possible – without revealing any of the confidential projects on which the business is based.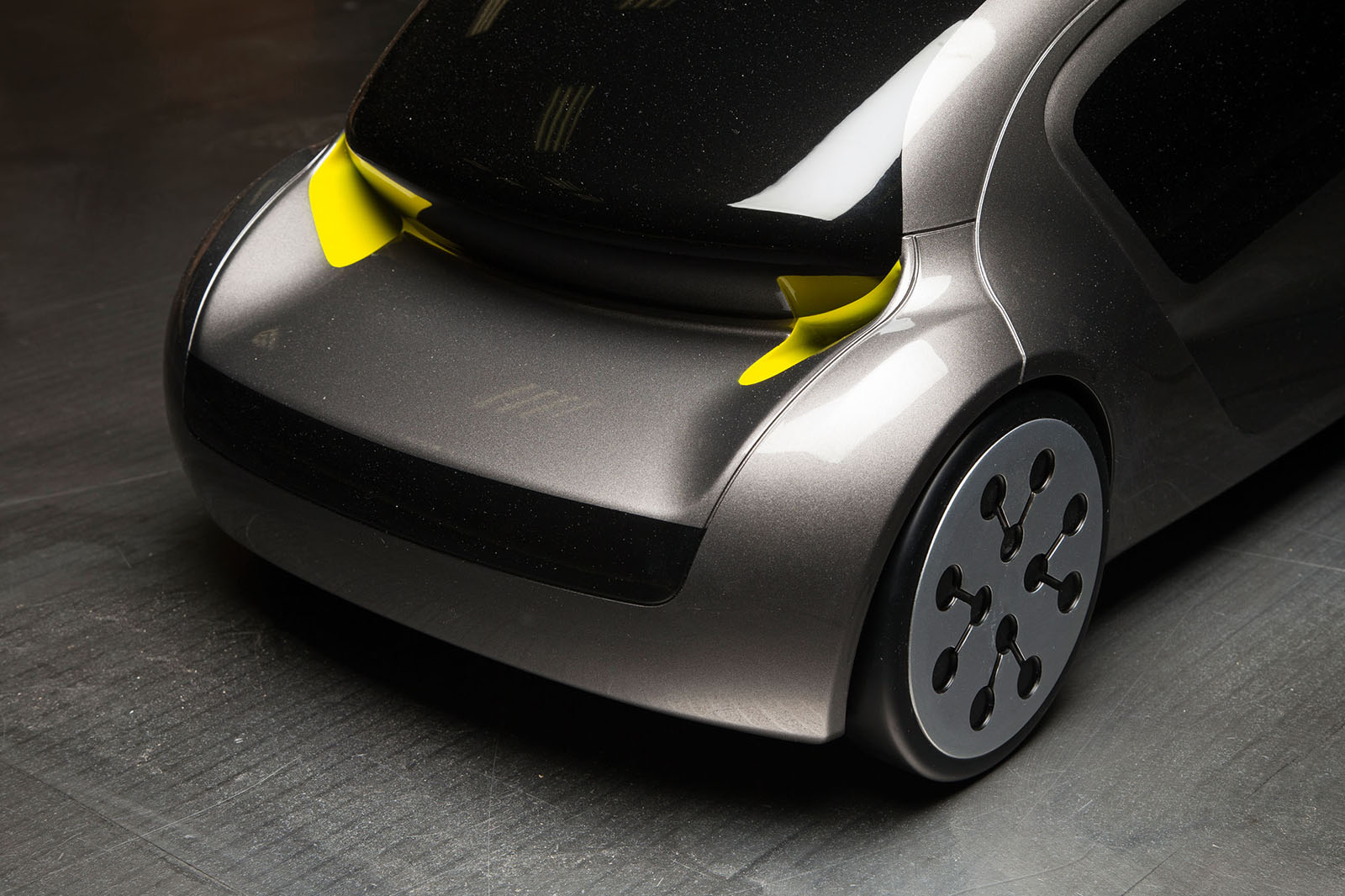 The P42's interior and exterior design is principally the work of four young Coventry Transport Design graduates (Aadil Hafiz, Michael Mills, Ben Martin and Danny Alvarez), who have worked for the past three months at Envisage's 2016 summer school under the tutelage of Envisage's practising designer, Oliver Le Grice.
Engineering and feasibility work has been handled by ace software jockey Gary Skeggs, working under the creative leadership of Envisage's dynamic engineering director, Bill Walsh. It has been an amazing experience.
Here's a confession, though: our car isn't finished. In motor industry terms, it's hardly started. True, it looks believable and complete, but we've learned enough about car creation over the past six weeks to understand that it would take three years from this point to resolve the many technical uncertainties, do the market research, carry out the detailed engineering design, find the suppliers and prepare the manufacturing operation that could put the Share P42 to 40,000-a-year production – assuming we could find a car company that liked the idea and had the finance.