The Ariel Motor Company is one of the rarest of rare beasts in the automotive industry: a start-up car company that survived.
Boasting only a name from an obscure, defunct motorcycle company, Ariel has, over the past 17 years with Simon Saunders and his team, built some of the most exciting sports cars in the history of the automobile.
But that's far from the only reason Ariel has not only survived, but also thrived. For the truth is that designing a fast and fun car is as easy as slipping on black ice compared with getting it to market at a price that the customer will pay and that will also return you a profit; and that, in turn, is as easy as falling off a dental floss tightrope compared with providing top-quality and massmanufacture levels of reliability. Ariel's strength in this more mundane yet no less crucial discipline (in addition to limiting production so demand always outstrips supply) is the key to the company's success.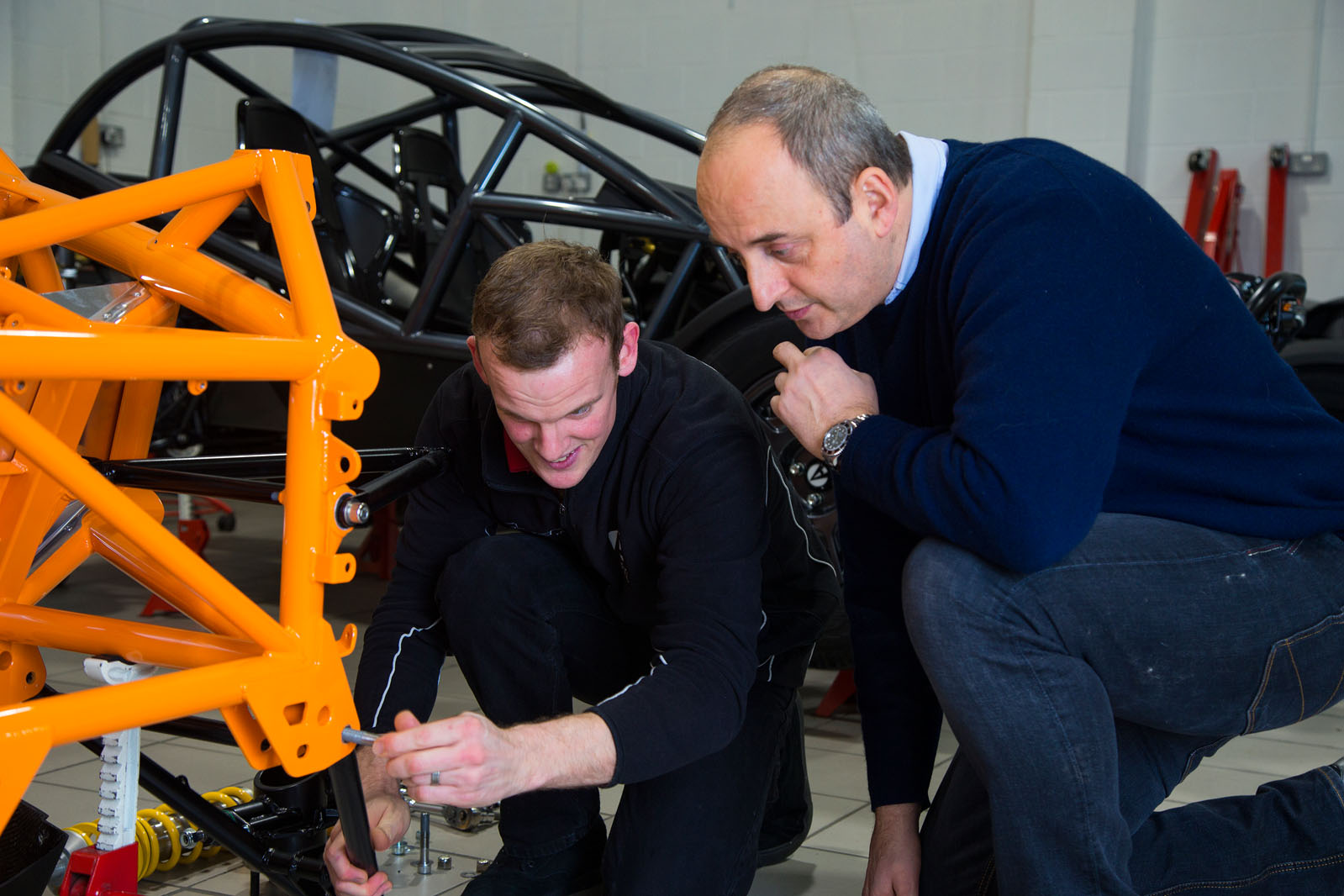 "Buy one of our cars, look after it, let us service it and there's no reason why, when you come to sell, you won't get your money back." That's the proud claim of Simon's son, Henry Siebert-Saunders, and the man responsible for the ground-breaking Ariel Nomad currently accounting for 60% of the Ariel order book. You need only to look at the prices asked for used stock to know that this is no idle boast.
So what's the secret? How has Ariel succeeded where so many others have failed? "No secret," says Siebert-Saunders, "just clear thinking, attention to detail and zero tolerance of corner cutting." You'd hardly call Ariel's base, outside Crewkerne in Somerset, a factory. There are no machines or production line. There's just a small room in which the Nomad, Atom cars and Ace motorcycles are assembled. And while AMG is proud to boast a 'one man, one engine' policy, here that's taken one stage further: buy a new Ariel and apart from when the engine goes in, which might require a few minutes' help from a colleague, every part of your car or bike will have been assembled from start to finish by just one person. In the case of the Nomad I'm coming to see, that person is James Cousins.