It's easy, having ideas. Carrying them out is more challenging. This was the direction of my thinking at 6am on a Sunday morning in March, when I pitched up at the London address of Mr Stan Papior, master photographer, to drive with him to Geneva for the annual car show, one of the better dates in the motoring year.
Our transport? A 1976 Ford Fiesta.
It wasn't the novelty of the trip that created my concerns that morning. We've both driven the route many times – me most notably years ago in a 1912 Ford Model T. On that occasion, we took a leisurely three days to cover the 600 miles to the Swiss capital – and enjoyed it so much that as our destination drew near, we slowed so as not to end it.
No, my concern this time was the tightness of our schedule versus the Mk1 Fiesta's capabilities. We needed to complete the trip in one long day of driving and this little car had just 45bhp from a 957cc four-pot engine under its bonnet. Its four-speed gearbox had an ultra-short top gear, which meant even when doing 65-70mph it had to sing for its supper. It rolled on 13in steel wheels and puny 145-section tyres. Its top speed was quoted at just over 80mph and its 0-60mph time at 17.8sec – but both were optimistic in the accepted way of 'claimed' manufacturers' figures back in the day.
In any case, the car would have to cope with the non-standard weight of two blokes (one regular, one large) plus quite a bit of luggage and camera gear. There was no getting around it: it was slow.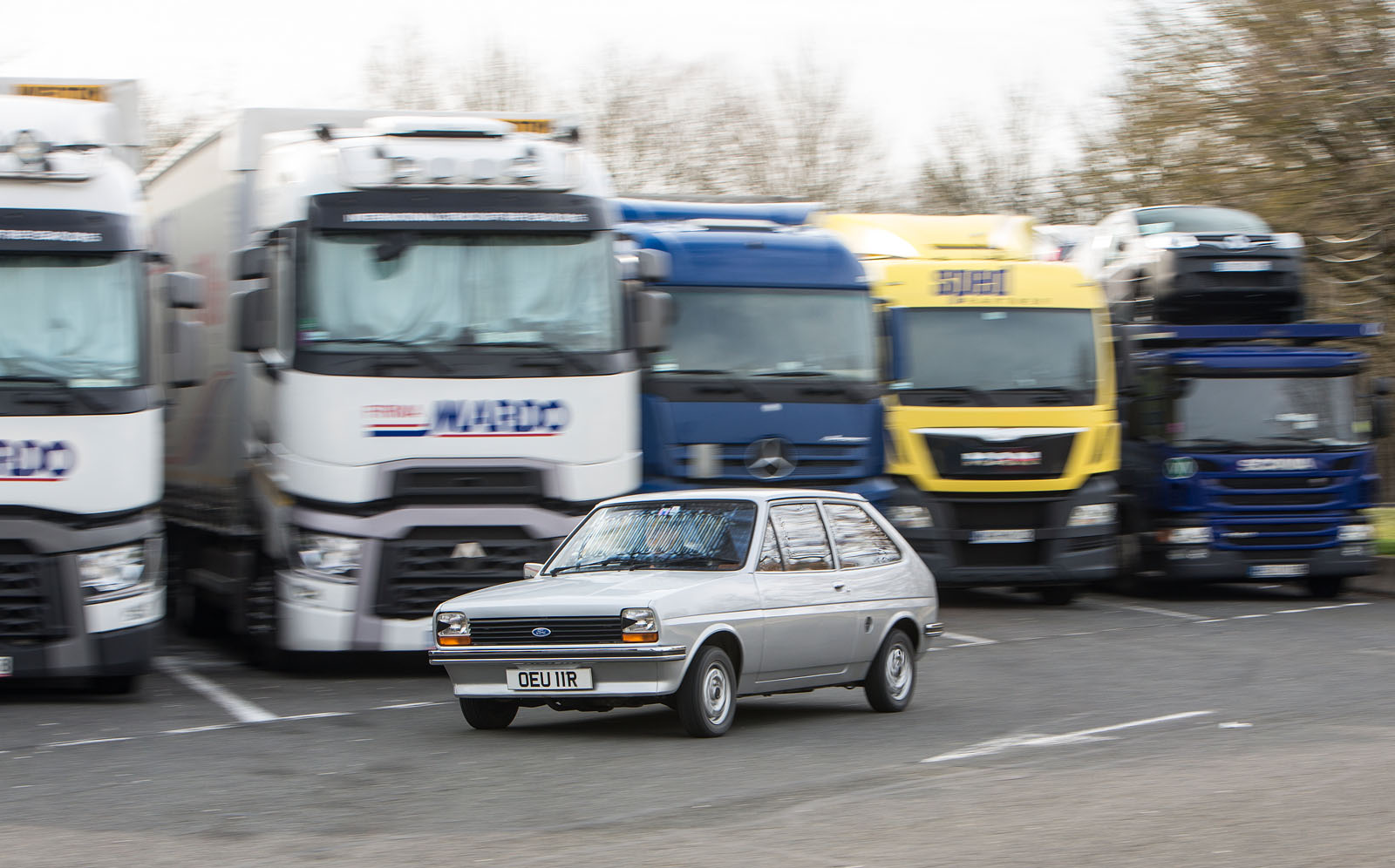 Yet it was that fondly remembered Model T trip that had helped to inspire this project. That journey had been to mark a minor Ford anniversary. This year there was a much bigger one.
While cogitating over Christmas, I'd realised that it would soon be 40 years since the Fiesta was launched. More than a mere birthday, this would be an important moment for the entire European motor industry. In the handful of years before 1976, car makers had been busy discovering those affordable, capable, simple yet sophisticated, front-wheel-drive, hatchback-equipped cars soon to be known as superminis.