Ford has reduced its UK Fiesta model line-up from 92 trim variants to 55, raising the price of the cheapest model by £1700.
Although the Fiesta ranked as Britain's best-selling car in 2018, reducing the number of options and trim packages available with the segment-leading supermini will allow Ford to cut construction costs and maximise efficiency in production.
As announced at the beginning of the year, Ford plans to redesign its European business strategy in an effort to improve its competitive position and boost profit margins in Europe.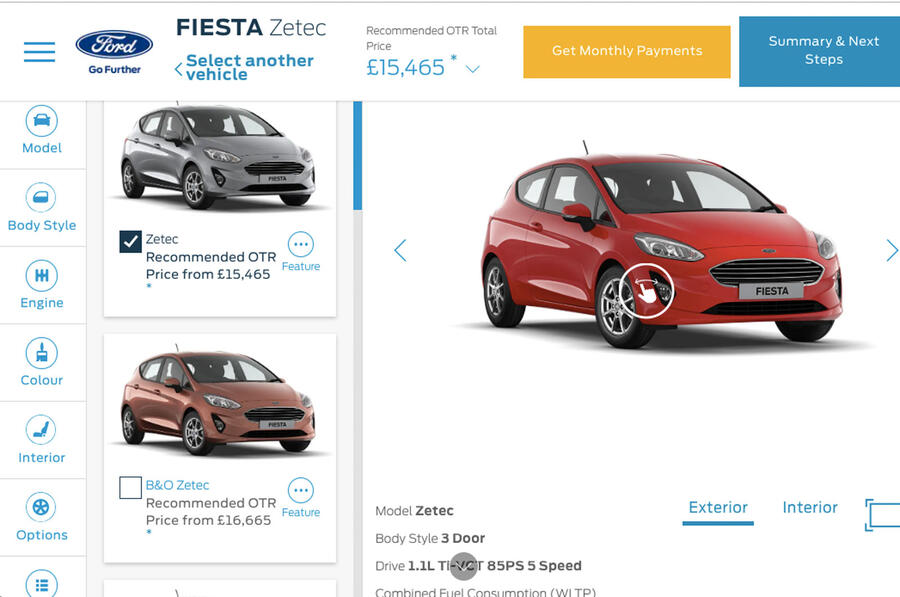 Taking what company president Steven Armstrong called "decisive action", Ford will discontinue its slowest-selling European models to make room for more popular replacements imported from overseas.
As evidenced by the firm's online configurator tool, Ford has stopped selling three-door versions of the Fiesta in Zetec (except the entry-level 1.1-litre option), Titanium, Titanium X and Vignale forms.
Zetec and Titanium models can no longer be specced with the Bang & Olufsen trim package, while the Fiesta Style and ST-1 have been taken off sale completely.
The range alterations mean buyers looking for a three-door Fiesta are now limited to Zetec 1.1, ST-Line, ST-Line X, ST-2 and ST-3 models. Ford has revealed that three-door variants make up just 25% of seventh-generation Fiesta sales, including the ST.
A Ford spokesperson said: "Ford is working to reset its business to return to profitability as quickly as possible, including a portfolio of cars targeted closer to customer demand and preferences."
While the Fiesta is the only model to be affected in this way so far, Ford has already put in place cost-cutting measures in the UK. In February, the firm announced plans to cut up to 400 jobs at its engine plant in Bridgend, Wales, as part of a strategy to eliminate "surplus labour" across its workforce, and shortly after warned Prime Minister Theresa May that it may take production out of the UK entirely in the event of a no-deal Brexit.