Aston Martin looks set to record its first pre-tax profit since 2010, thanks to strong sales demand for the Aston Martin DB11.
Pre-tax profit reached £22 million in the first nine months of 2017, marking a U-turn on the £124m loss posted in the same period of 2016.
The launch of the DB11 grand tourer has seen output rise, with foreign demand, which accounts for 80% of Aston Martin's overall sales, showing the biggest signs of growth.
"Our strong financial performance and continued profitability reflects the growing appeal of our high-performance sports cars, with the new DB11 Volante and a new Vantage [pictured below] expected to stimulate further demand in the coming year," boss Andy Palmer said.
Export demand has been helped by the weakness of the pound, with its effects also helping to support the wider UK car industry, which exported 5% more cars in October 2017 than in the same month the year before.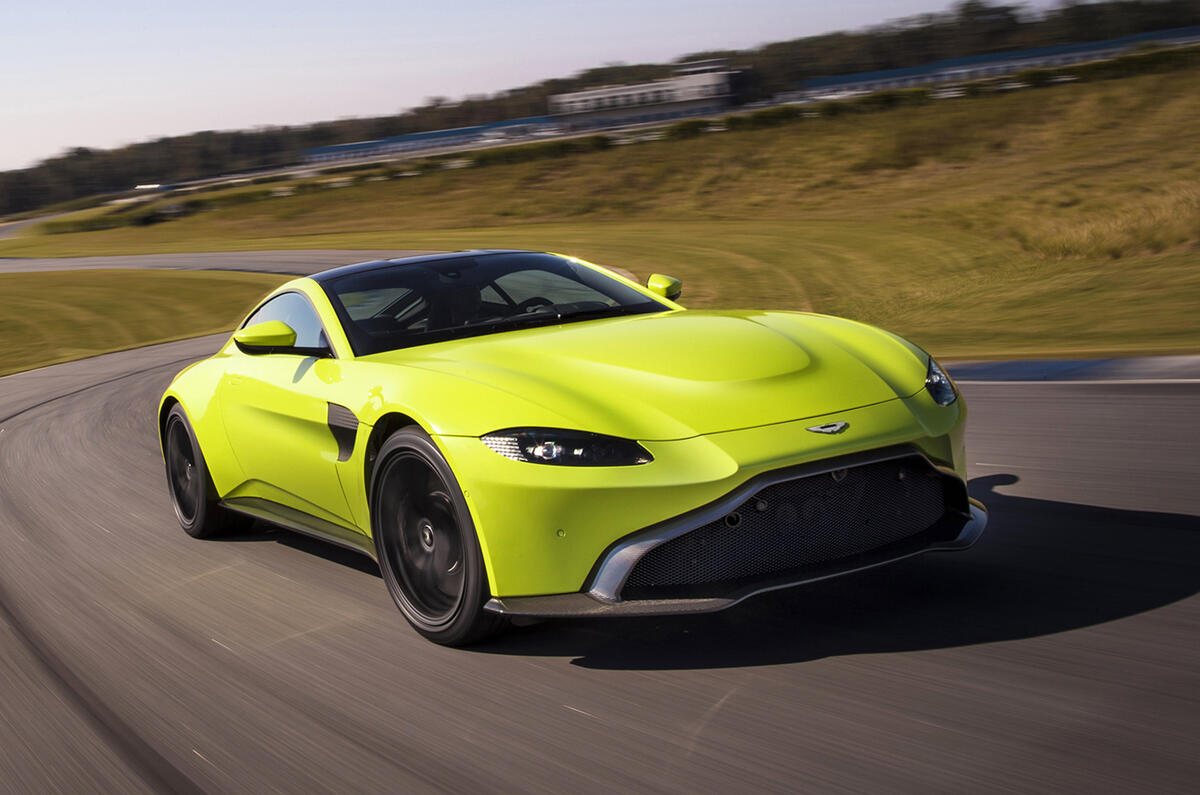 Aston Martin's contribution to this national output remains small, with 3300 cars produced in the year to date, but it represents a growth in production of 65% compared with the same period in 2016. Third-quarter profit was £800,000 - although this period is historically low due to the impact that summer holidays have on car demand.
Gaydon-based Aston Martin was last in profit seven years ago. CEO Palmer signalled a turnaround when he joined the brand in 2014 with plans to improve efficiency and expand the model range.
The all-new Vantage, which is built in an adapted version of the DB11's platform, has just been revealed and, like its sibling, will eventually be available in both V8 and V12 guises. The V8 engine has been supplied to Aston Martin as part of its partnership with Mercedes-AMG, which has also seen the German brand supply electronics to drastically reduce Aston Martin's development costs.
The British company is building a new St Athan plant in Wales that has recently entered its second phase of construction. It is on course to be completed ahead of the launch of the DBX, Aston Martin's first SUV, and will lead to 750 new employees being hired. St Athan will also play a significant role in developing Aston Martin's future electric and hybrid models, the first of which, the RapidE, is due in 2019.