What's the next best thing to buying a Porsche Carrera 2.7? Buying a book about it.
Specifically, Ryan nodgrass's definitive guide to the model, published by Parabolica Press in 2015 and called, helpfully, Carrera 2.7. Just 2500 were printed. There are about 300 copies of the Limited Edition version left, each costing £225. Sounds a lot? Don't worry: in two years your investment could be worth £1000.
"Carrera 2.7 set a new benchmark for motoring books," says Ben Horton of Horton's Books, a specialist motoring bookseller in Marlborough, Wiltshire. "It's not only an in-depth story of the car but is also packed with all the information – colour charts, component photographs, mechanical evolution – every owner, enthusiast or restorer could desire, plus it's beautifully produced. "Buy a limited-edition version today and in two years it'll fetch four and a half times its new price. I've been selling motoring books for more than 25 years and for the highest quality or most interesting books, I've never known a downturn."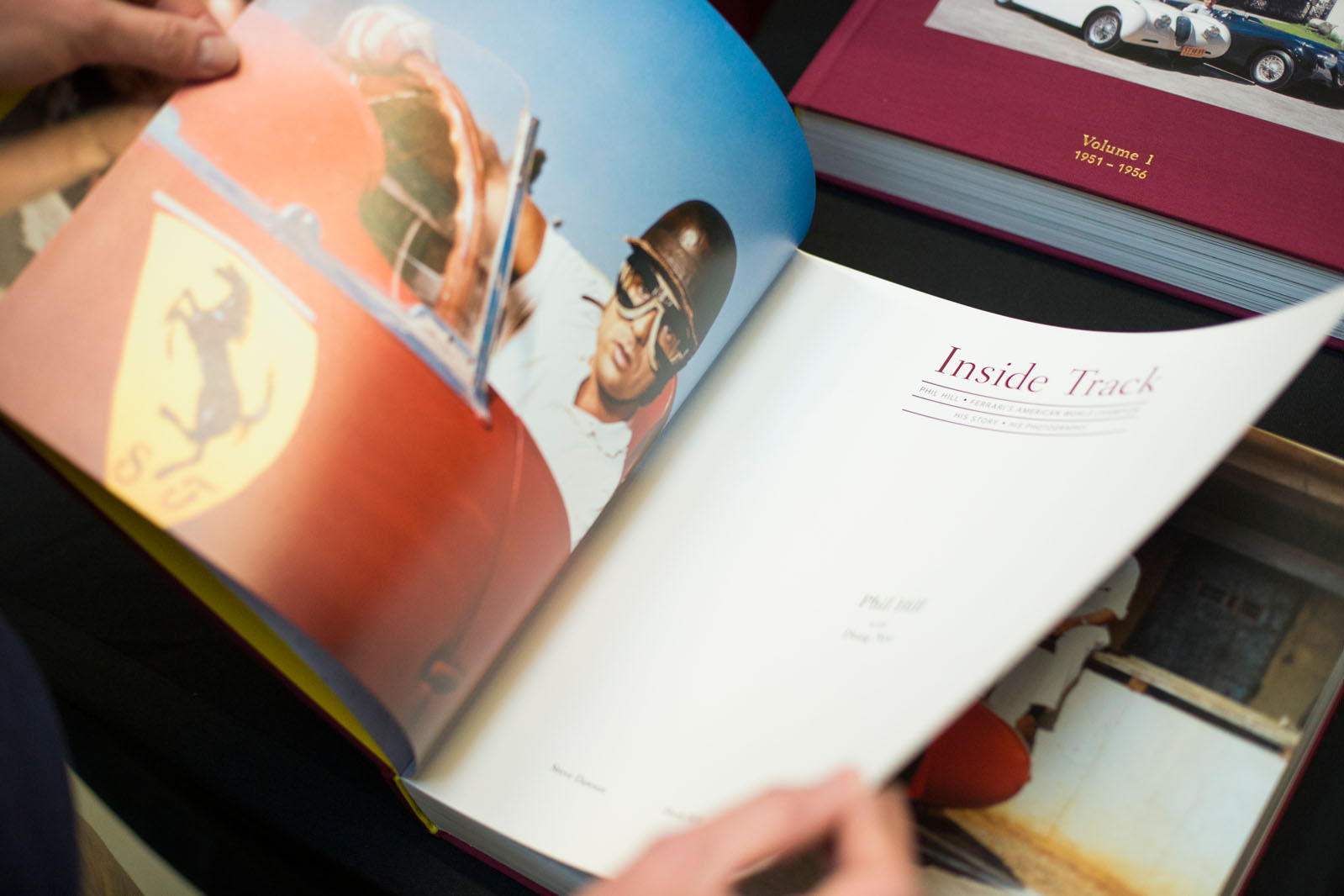 For the speculative petrolhead who's clumsy with spanners but loves a good read, Carrera 2.7, and books like it, seem to be the perfect alternative. Choose your book, stick it in on a shelf and wait a decent interval before selling it for a profit. Except it's not as simple as that. Not every car book turns a profit. Coffee table books heavy on library pics, light on expert copy and published in their thousands are just charity shop fare. Ferrari is one marque that's particularly poorly served.
"Many books on Ferraris are a criminal waste of trees," says Doug Nye, historian, journalist and author of more than 70 motor racing books. So horrified was he by the quality of motoring books that GP Library, the photographic archive he co-owns with former racer Paul Vestey, has just published its first book, created, Nye says, "to set new standards".
Inside Track, the story of 1961 F1 champ Phil Hill, goes "far beyond" being just another shelf-straining book, says Nye. "The impetus was Phil's incredible collection of colour photographs. He recorded that golden era in motor racing from 1950 to 1962, every picture properly composed and beautifully framed. The book had to be right and has taken us 16 years to produce, from those first conversations with Phil to the books coming off the presses."