Would Lewis Hamilton prefer it if his Mercedes-AMG F1 was fully automatic?
Car enthusiasts' collective scorn is already audible. Pray, who would want an automatic, less involving transmission in a road car, let alone a racing car? Surely not Britain's lion-hearted Formula 1 world champion?
This may sound a modern gripe, yet the first mass-produced car with an automatic transmission was an Oldsmobile in 1940, a decade before Formula 1's inaugural grand prix. The situation of a driving icon turned iconoclast did actually happen, 58 years ago, in an article in Autocar written by 1958 champion Mike Hawthorn.
Despite "sharing a genuine love of the vintage car" with the "tweedy motoring experts with moustaches as sweeping as his statements, and possessed of a firm belief that anything new is a bad thing", Hawthorn nonetheless had his own ideas about technology.
"For everyday motoring on what, laughingly, passes for a road system in this country, I would not choose anything but the most up-to-date and completely equipped motor car I could lay my hands on," he wrote. "For this reason alone, I would go for an automatic transmission on a car."
His reasoning was simple: "With the automatic 'box, optimum performance may be constantly utilised to the full, because the maker of the car has predetermined maximum speeds in relation to maximum power output.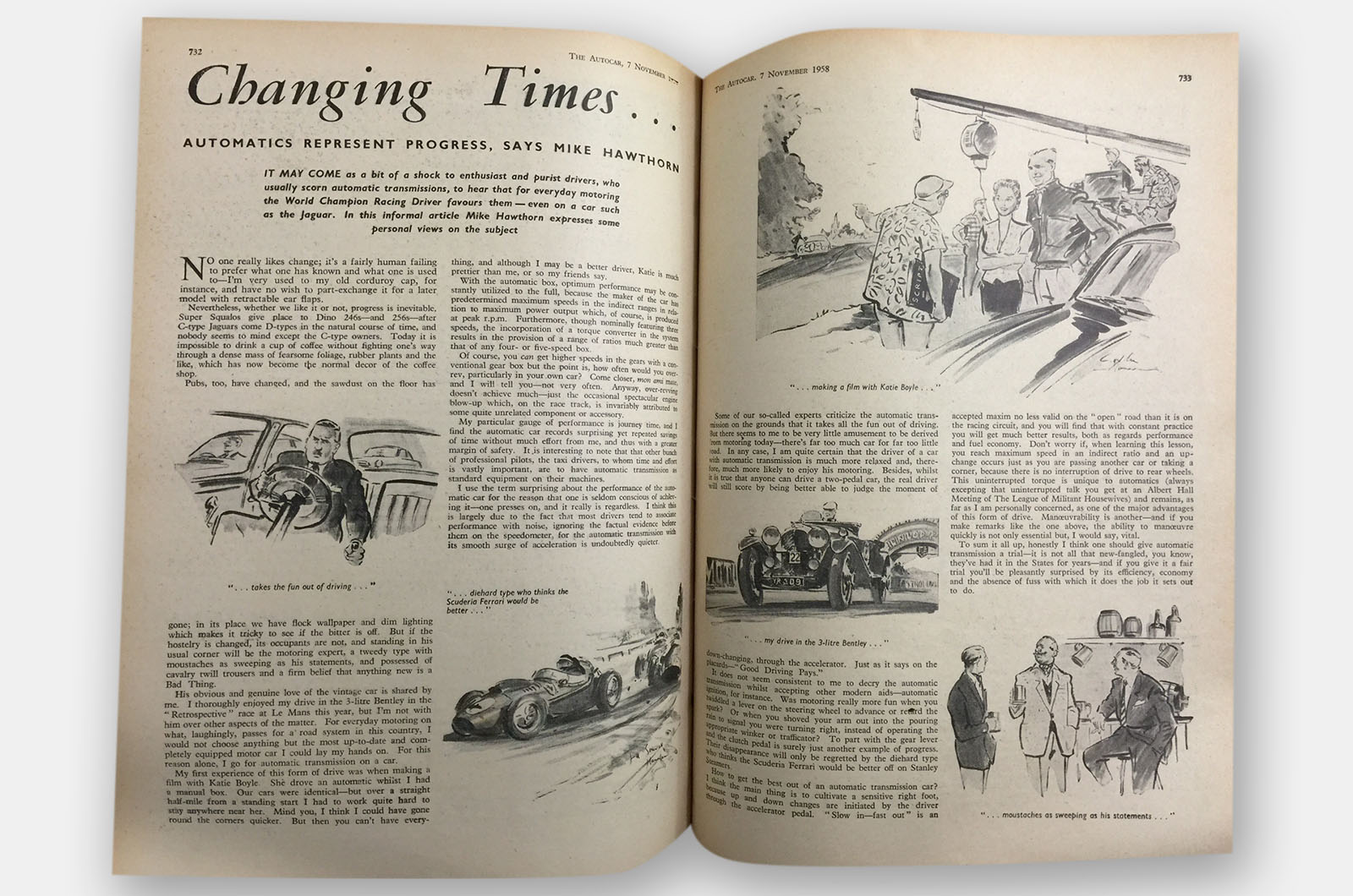 "My particular gauge of performance is journey time, and I find the automatic car records surprising, yet repeated, savings of time without much effort from me, and thus with a greater margin of safety." He noted that taxi drivers at the time also favoured the automatic gearbox for the same reason.